Apple Watch Series 5 Release Date, Specs: Round-Faced Smartwatch Expected?
Apple has consistently released a new version of Apple Watch every year since 2016, and it seems this year is no different.
Tech enthusiasts believe that we will have an Apple Watch Series 5 release this coming September. This is a date that Apple, a creature of habit, have stuck to for the past three years. However, some are speculating that there won't be too many changes in terms of specs and design.
Last year, the Apple Watch Series 4 impressed believers of wearable tech because of its slimmer look, wider screen and faster interface. Many Apple Watch fans appreciated the Series 4's sleek design and wider screen space so these features might not be changed anytime soon.
According to Mac World, however, some actually believe that Apple might be introducing a round-faced Apple Watch this year, an exciting prospect for those clamoring for a design change. This might prove to be just a rumor though as there have been no leaks yet regarding a new watchOS that could complement a round face design.
Apple could also be focusing more on adding health features. IBTimes earlier reported that the watch's ECG feature, available only in the U.S., could be offered worldwide. According to Bloomberg, the new Apple Watch might also have sleep monitoring capabilities -- a component that some have been waiting for since the company bought Beddit two years ago.
Beddit is known for manufacturing sleep tracking devices. Due to this, some analysts speculated that the Apple Watch Series 5 could come with straps with built-in sensors to complement its supposed health tracking functions.
What seems to be accurate are rumors that the Apple Watch S5 will focus more on internal upgrades. The watch's processor chip is expected to be faster with an upgraded storage capacity of 16GB. This could mean better resolution for the Apple Watch S5, although the S4 definitely showed some definite improvements already compared to past Apple Watch models.
Lastly, Apple enthusiasts are already anticipating an improvement in the Apple Watch's battery life. As per Mac World, Apple has failed to address power needs since Series 2 so the company needs to compromise on other functions in order to address this lapse.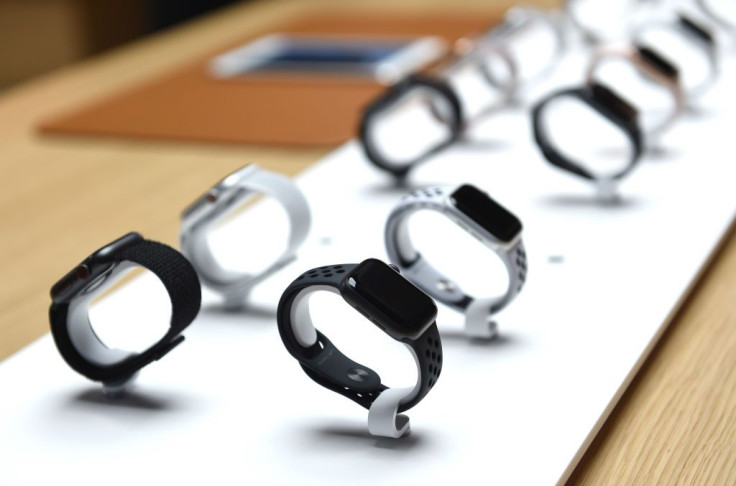 © Copyright IBTimes 2023. All rights reserved.