Apple Watch Series 5: Why You Should Get Series 3 Instead
Apple is launching its newest health-centric wearable later this week, the new Apple Watch Series 5. The new Series 5 will take the place of last year's Series 4 models, which Apple won't be selling anymore.
Interestingly, Apple will continue to sell the Apple Watch Series 3 and will sell them for a lower price compared to the newer models, Business Insider noted. Here are a few reasons why people should choose to buy the older models instead of the newer ones.
They can do all the basics
The Apple Watch Series 3 might be years old, but it's not outdated. Aside from using it to tell time, it can be used to pay for transactions via Apple Pay, can be used near water (it is water resistant) and can be updated to watchOS 6 for some added features. It can last a long time before needing a charge too.
The Series 3 offers some health features found on the Series 5
The Series 5 models have ECG and fall detection and feature a second-gen optical heart sensor. The Series 3, on the other hand, doesn't feature all of that, but it has some of the most important health features the Series 5 has.
The Series 3 can still keep track of its user's daily activity, count the calories they burned and provide smart coaching for workouts. The older wearable can also keep track of a person's performance on a variety of physical workouts, including running, cycling, interval training and more.
The Series 3 is also capable of monitoring and informing its wearer of abnormally high or low heart rates. It can also check for irregular heart rhythm that may point to other health problems and call emergency services for help using emergency SOS.
The Series 3 is definitely cheaper
The older Series 3 does most of the things the Series 5 does but at a cheaper price tag. Series 3 GPS-only models start at $199, while GPS+Cellular models start at $299. Series 5 GPS-only models, on the other hand, start at $399 while GPS+Cellular models start at $499. That's a $200 difference.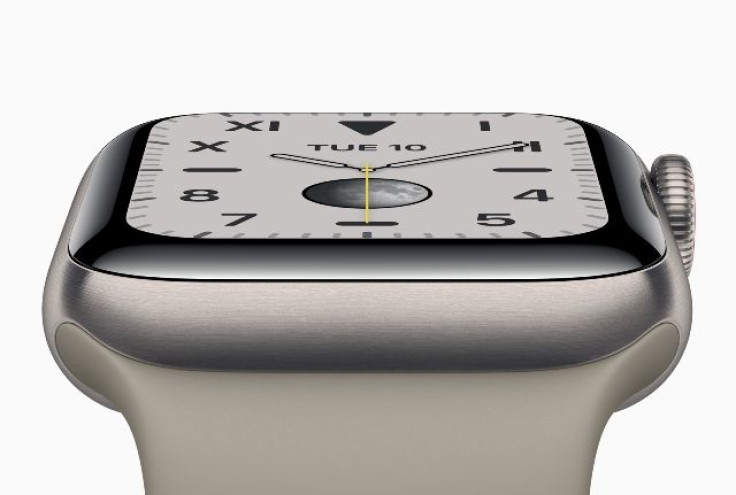 © Copyright IBTimes 2023. All rights reserved.