Apple Watch Series 6 Features: Stress Monitoring, Sleep Tracking And More
KEY POINTS
The upcoming Apple Watch will have more features than ever
It is believed to have the ability to monitor stress levels and track sleeping behavior
It is also believed to come with enhancements in both hardware and software
Apple's popular wearable, the Apple Watch, has been praised for its functions as a health-centric device. Not only does it tell time and monitor a person's movements, it also keeps watch of a person's heart rate and informs them if there's any irregularity.
Now, XDA Developers' Max Weinbach, speaking with EverythingApplePro, reveals that according to his sources, the next Apple Watch Series will not just focus on a user's physical health, but will also be able to help them with their mental wellbeing.
According to Weinbach's sources, Apple is planning on making the Apple Watch a "complete all-in-one suite for both physical and mental health." The company plans to do this by adding features that will allow the device to monitor a person's stress levels so that it can alert them of possible panic or anxiety attacks.
Weinbach's sources said the features will give the Apple Watch the ability to detect whether the person wearing it is experiencing stress or is having a panic attack. When it does, it will then provide guidance and breathing instructions so that users will be able to recover from the issue as soon as possible.
The Cupertino tech giant will also give the device the ability to monitor and record a history of these issues, so that users can keep track of them and help diagnose, predict and prevent such issues from happening. The goal, as per the report, is that over time, the Apple Watch can learn which symptoms occur before an episode so that it can alert users before it happens.
Users will also be able to specify the symptoms manually so that the device will have increased accuracy in monitoring. Alerts and notifications will be similar to high heart rate notifications.
While the feature is promising, it's unlikely to arrive anytime soon. Weinbach said that according to his source, it might take the company about two years to roll it out. He added that it won't be supported by older models starting from the Series 4 and under.
"At the moment, those are the plans for what they want to implement. My source thinks this project could take upwards of 2 years to develop and implement," Max Weinbach told EverythingApplePro.
The upcoming Apple Watch is also said to have other features, such as Sleep Tracking, a "Kids Mode" that allows parents to register several Apple Watches on their iPhone, longer battery life, improved Wi-Fi connectivity and more. A patent also shows that Apple is looking into creating a cheaper Apple Watch with a case made from reinforced plastic and ceramic fibers.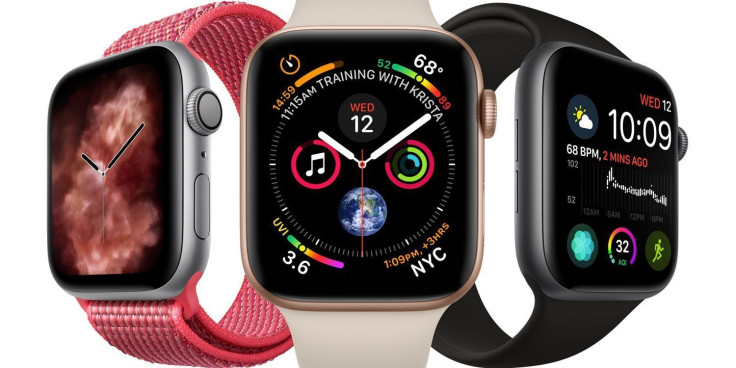 © Copyright IBTimes 2023. All rights reserved.