Apple Watch Series 6 Specs, Features: What To Expect
KEY POINTS
A new report reveals what the Apple Watch Series 6 might feature
The information comes from alleged "senior" sources who've worked with Apple for years
Some of the features reported confirm earlier reports from the International Business Times
Apple might not have officially announced anything about it yet, but reports are saying that the Apple Watch Series 6 will be having new specs and features that fans will want.
According to Israeli tech site The Verifier (via MacRumors), "senior sources" who've worked with Apple for "a number of years" have revealed that the upcoming device will boast of a combination of new and enhanced features meant to add more functionality and usefulness to the already feature-packed wearable.
The new specs and features come in the form of hardware and software changes. These allow for added security, use and convenience. Here's what the tech site says when it comes to the new hardware:
Touch ID
As per The Verifier's sources, the new Apple Watch Series 6 will feature a Touch ID Fingerprint sensor embedded in the crown. MacRumors noted that it's unclear as to how the Cupertino tech giant will do this since the wearable currently has an ECG monitor connected to it. A patent application, however, reveals that Apple has been working on it.
More battery time
The report also talks about the new wearable having added battery life. This will allow users to use the device's new features, which will be discussed in a moment.
Broad support for LTE and Wi-Fi 6 connectivity
As with any new device, the Series 6 is expected to come with improved support for LTE and Wi-Fi 6 connectivity
The Verifier also claims that WatchOS 7 will offer a slew of new features and enhancements that users will like. Here's a quick look at them:
A fresh design
First, WatchOS 7 is expected to feature a "fresh design to the system." It's unclear how this will look at the moment, however. Built-in apps will also receive "updates that haven't been seen in recent years."
Pulse Oximetry
Next, the site mentions that the next-gen model and WatchOS version will have the ability to measure blood oxygen levels. Previous reports revealed that some evidence found within the iOS 14 code prove this to be true.
Sleep Tracking support
Lastly, the upcoming device and OS version is expected to have support for sleep tracking.
It's worth noting that while these details are exciting, Apple hasn't made any official announcements yet. That said, it's best to take the report with a grain of salt. Stay tuned for more updates as they come.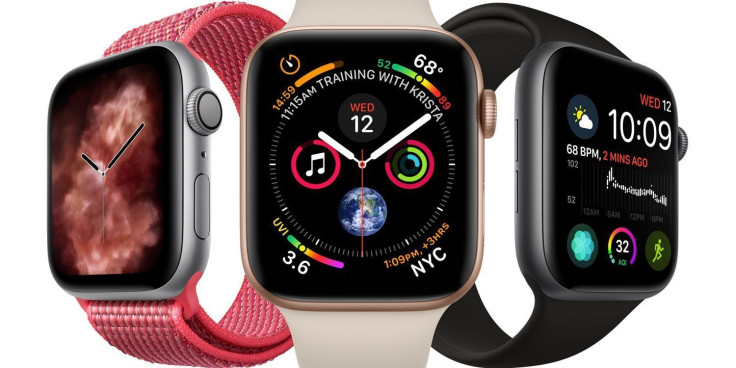 © Copyright IBTimes 2023. All rights reserved.