Apple: What Happened To Secrecy? iPhone, iPad Rumors At All-Time High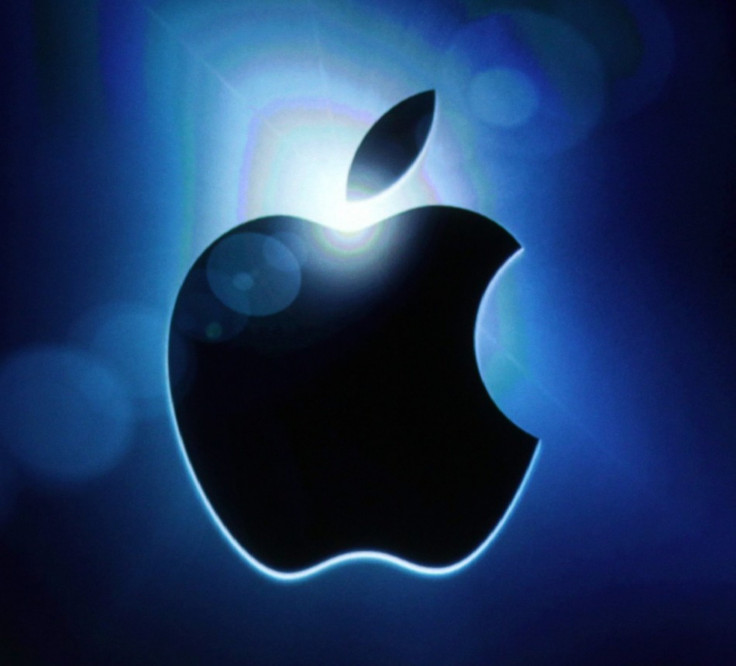 Steve Jobs was a strong believer in the element of surprise. He loved to control every element of his presentations, but he would expertly build tension and tease a new product's potential features before finally lifting the veil. He loved to hear the audience ooh and aah as he sashayed around the floor with the new product in his hand. It was all about wowing the audience.
Apple attendees, a blend of press, software developers and fans, used to boisterously cheer at product unveilings like they were rock concerts, begging Jobs for an encore. Just one more thing. Yet none of this would have been possible if he and his team at Apple didn't believe in the power of secrecy.
Tim Cook has done an excellent job of filling Jobs' shoes, save for this particular department. Over the last several years, as Jobs transitioned out of Apple due to illness, Cook has been about ensuring Apple moves forward in the right way. He has deftly handled PR issues and he's overseen quite a few product releases, but nearly all of them had been reported about ahead of time.
In April, Cook attended the AllThingsD Conference in Rancho Palos Verdes, Calif., and promised fans that Apple would do better at plugging its leaks:
We're going to double down on secrecy on products, Cook said. I'm serious. ... Secrecy on the product side is so important.
Two months later, Apple's product pipeline couldn't be more transparent. There have been photos taken of nearly every component in the next iPhone, and we all have a pretty good idea of what it will feature, and when it will launch. We also know details about the not-so-obvious products in the Apple pipeline; we know the general size of the heavily-rumored iPad Mini, and we know Apple likely has a TV in the works.
When we think we know what Apple will unveil, the unveilings themselves lose their old magic. We're no longer captivated; we're checking off items on a list. And since Apple keeps everything a secret, it's a substantially bigger disappointment when anticipated features are missing.
Unfortunately for fans, they may have to get used to this new, open Apple.
Transparency Vs. Secrecy
Tim Cook promised Apple would double down on secrecy, but if anything, Apple has become more transparent than ever. Cook can keep a secret as well as anyone, but he would absolutely prefer to keep Apple an open and honest place.
Under Cook, Apple has addressed many issues that Jobs used to hate discussing. Cook dodged a major PR disaster by seriously tackling the working conditions within Apple's Asian supply chains, and he even rewarded the investors in Apple by launching a quarterly dividend and a stock buyback program in March. He even created a behind-the-scenes video of Apple headquarters for new recruits, which was subsequently shared everywhere on the Internet.
Apple's open managerial strategy is a stark contrast to Apple's product strategy. But that may be changing, too.
The weekend before WWDC 2012, San Franciscans snapped photos of Apple staff hoisting banners that unveiled a brand-new mobile platform -- iOS 6 -- before Apple had a chance to unveil the software on stage. Apple is usually very careful about keeping these major unveilings a secret, especially since iOS 6 directly relates to the company's most popular products (iPhone and iPad), but showed a total disregard for secrecy at this event.
And this is just the information that Apple actually controls.
Every major iPhone and iPad release since spring 2010 -- when an iPhone 4 prototype walked into a bar -- has been anticipated ahead of time. We knew the name of the iPhone 4S and nearly all its features, including Siri. We knew about the new iPad with Retina Display, even though the name wasn't quite certain. We even predicted the major Mac refresh at WWDC, and the unveiling of the new MacBook Pro with Retina Display at the same event. We knew Apple was building its own Maps platform to replace Google's offering.
Over the past few weeks, we've received photos of what looks to be the next iPhone, which many are calling iPhone 5 but will probably just be called new iPhone. We know that several components have moved around, including the earpiece, the headphone jack and the FaceTime camera, and we also know the phone will feature a bigger screen to accommodate at 16:9 aspect ratio. We know it's going to be thinner. But best (or worst) of all, we know what the phone looks like.
Last week, faceplates for a large-screen iOS device surfaced, and again, they aligned with all previous rumors of the new iPhone. The press will never be certain of a product's verisimilitude until Apple actually unveils it, but there's enough smoke at this point to state with near-certainty that there's a fire going on.
The move towards openness is not necessarily Cook's fault, although he is the catalyst for making Apple more honest. He will do his best to keep future products a secret, but he may not be able to control that. The world is simply too big and too open now. There are cameras everywhere -- in our smartphones, our tablets, and soon, our eyeglasses. It's almost impossible to keep a secret in this generation of technology.
Apple may not shock us with any left-field products anytime soon, but imagine if they do. That will be magic.
© Copyright IBTimes 2023. All rights reserved.
FOLLOW MORE IBT NEWS ON THE BELOW CHANNELS