Apple iPad 3 Release Date Set for March 7, 2012; Features Include LTE, Quad-Core A6 [REPORT]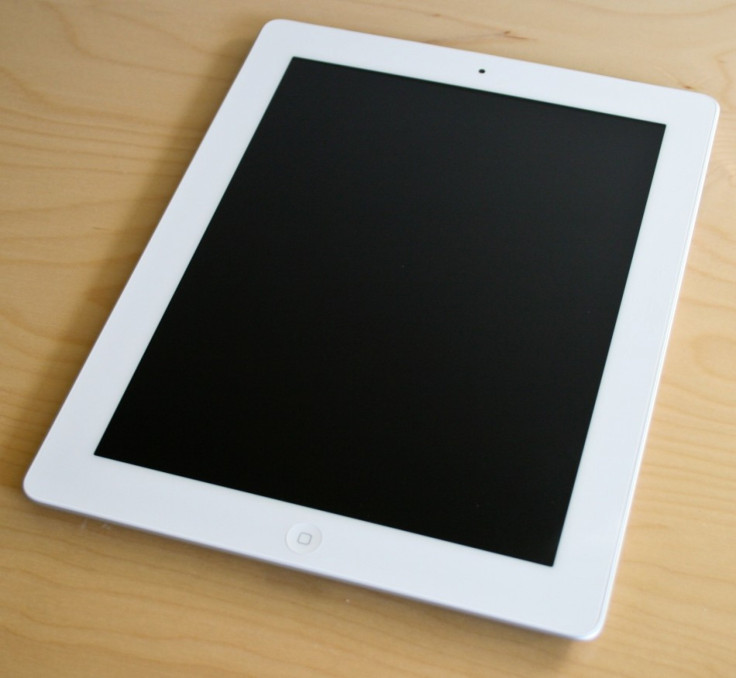 Apple will reportedly unveil its next-generation iPad -- presumably called iPad 3 -- on March 7. The report comes from iMore's Rene Ritchie, who cites sources who have been reliable in the past.
Ritchie has a solid track record for accurate reporting, particularly with Apple news and release dates. Last August,, Ritchie correctly reported Apple's next iPhone would be unveiled in the first week of October and would be called iPhone 4S. At the time, all others called the speculative device the iPhone 5.
Ritchie's newest report aligns well with previous reports, including AllThingsD's Feb. 9 report that said Apple would launch its next iPad in the first week of March. AllThingsD's John Paczkowski added that the Cupertino, Calif.-based company had chosen San Francisco for the unveiling, presumably at the Yerba Buena Center for the Arts, Apple's preferred location for big events like these. If Apple holds true to tradition, it will make the tablet available for purchase roughly a week or so after the unveiling.
What's New in the iPad 3?
The iPad 3 is said to feature an improved camera, a bigger battery, and a dual-LED backlit system to power an 2048 x 1536 true HD display that looks, according to a source who spoke to The New York Times, truly amazing. Apple's dual-LED solution makes the iPad's screen noticeably brighter, but it also apparently solved several puzzling issues with heat dissipation and battery consumption.
While some reports have said otherwise, Ritchie believes Apple's iPad 3 will be powered by a new quad-core Apple-made A6 chip, which doubles the power and speed of the A5 chip currently found in the iPad 2 and iPhone 4S. Code discovered within the device revealed the model number S5L8945X; for reference, Apple's A4 model number was S5L8930X, and the A5 chip was S5L8940X. The code said the S5L8945X chip would appear in both versions of the iPad 3, but there's a good chance this chip is a step between a dual-core A5 chip and a quad-core A6 chip.
An unnamed source who claims to be in possession of the iPad 3 also said Apple has built two different versions of the device, including a tablet that only uses Wi-Fi and one that is capable of Wi-Fi, embedded GSM and CDMA, and global LTE connections. The unnamed source procured the data using a development and debugging tool on the tablet called iBoot, which revealed model numbers J1 and J2, which had confirmed earlier reports that Apple's next-gen tablets would be codenamed J1 and J2.
Earlier reports said the J2 model would be a more ambitious upgrade from the iPad 2 compared to the J1. This news was confirmed late Monday by the Wall Street Journal, which said Verizon Wireless and AT&T are getting ready to sell an LTE-capable iPad 3. If this turns out to be true, the iPad 3 will be the first Apple device compatible with LTE's high-speed network.
Apple hoped to feature LTE in the iPhone 4S, but due to its short battery life, CEO Tim Cook said LTE was nixed from the smartphone because first generation LTE chipsets force a lot of design compromises. That reportedly changed in December, when reports surfaced that Qualcomm had developed a new, thinner LTE chipset considerably smaller than current LTE chipsets. The new chip was originally expected to debut in the second or third quarter but it looks as if Apple hastened the process so LTE is included in time for its next iPad.
Apple has also reportedly upgraded its front and rear cameras for better Facetime and pictures. This is no surprise -- the camera system on the iPad 2 is now considered low-end, given that it only records up to 720p HD and requires tapping to focus. Assuming Apple outfitted the iPad 3 to shoot stills and video like the iPhone 4S, expect autofocus, video stabilization and full 1080p HD video recording.
Another reason to believe the iPad 3 can shoot 1080p video: Starting late last year, Apple reportedly asked several movie studios to submit content to the iTunes Store in 1080p.
Thus far, 1080p HD content has largely eluded users of Apple products, with HD versions of videos on the company's digital download service maxing out 720p (1280 x 720) and chief executive Steve Jobs balking at adoption of Blu-ray on Macs due to licensing complications and other challenges that he said threatened to translate into a 'bag of hurt.' But that could begin to change later this year, as a handful of feature films being submitted to the iTunes Store for a release in the September and October timeframe are being sent with documentation for an optional 1920 x 1080 resolution, according to people familiar with the matter.
Apple is expected to launch a new version of its operating system, iOS 5.1, along with the iPad 3. If this is true, iOS 5.1 could offer support for 1080p HD videos. If this is the case, the update would also apply to the Apple TV device, which currently maxes out at 720p HD. In this way, users could start watching full HD videos on their Apple TVs, Mac computers and new iPads starting in early March.
What Apple's iPad 3 Looks Like
On Monday, parts reseller iLab Factory, which provided Sharp with the necessary components to build the iPad 3's high resolution display, leaked photos of the iPad 3's exterior shell. In the same way Apple upgraded the iPhone 4 into the iPhone 4S, the exterior of the iPad 3 mirrors that of the iPad 2, despite completely renovated and upgraded innards. In other words, this could be an iPad 2S.
The iLab Factory photos also revealed that the iPad 3 back panel hints at a slightly thicker profile, approximately 1 mm thicker than its predecessor. The iPad 2 was only 88 mm deep, but the slightly expanded form is likely intended to house Apple's upgraded components, including the bigger battery and the dual-LED system.
Inside the shell of the iPad 3, Apple reshaped the mount of the camera, which hints at an camera system that matches or improves upon the 8-megapixel state-of-the-art solution built inside the iPhone 4S.
What Will Apple Name The Tablet?
Apple's third iPad closely mirrors the iPad 2 design, which has been confirmed by various leaked photos of the tablet. Besides a larger camera lens and a space for a bigger battery, the overall form factor of the iPad looks unchanged.
Examining Apple's track record, the company doesn't often assign a new iOS device number (iPad 2, iPhone 4, etc.) unless the exterior design is different from prior models. The iPad 2 was drastically thinner than the iPad, so it deserved a new name. The iPhone 4 was different from the iPhone 3GS, and so on. On the flip side, Apple's October 2011 iPhone had an identical form factor to the iPhone 4, which ended up being called the iPhone 4S instead of 5.
If the leaked photos of the device are accurate, in the same way people can't distinguish an iPhone 4 from an iPhone 4S, a identical-looking iPad 2 could easily earn the name 2S. Yet, if global LTE is in fact an option, Apple may feel compelled to give a significantly faster tablet a significantly different name.
Looking Beyond the iPad 3
Once the iPad 3 is released, Apple will likely make its earlier tablets cheaper. Assuming Apple continues to sell the original iPad, the iPad 3 would cost about $499 (the current starting price of the iPad 2), while the iPad 2 would likely drop to about $399, and the original iPad to $299, or possibly even $199. If Apple decides to sell its two-year-old tablet for $199, it would undoubtedly KO most tablet competitors, including the $199 Amazon Kindle Fire and the $249 Barnes & Noble Nook Tablet, which both debuted last quarter. Both tablets earned decent reviews, but most critics still maintained Apple's tablet was the premium option.
After the iPad 3s released, what's next for Apple? The Journal also reported on Monday that Apple is also testing an 8-inch iPad in its labs, which may or may not be introduced alongside the iPad 3 in March. The news aligns with an earlier report from Apple's Taiwanese supplyl chain, which said the company would release a second, smaller tablet in October. That tablet would reportedly upgrade its hardware specs throughout the device, and come with killer applications to compete with Android or Windows-based tablets. The supply chain said this two-generations-away iPad will be 9.7 inches, but older reports said the iPad would be 7.85 inches, similar to the size of e-readers made by Amazon and Barnes & Noble.
On Jan. 9, iLounge editor-in-chief Jeremy Horwitz tweeted details about a next-gen iPad from what he believed were reliable sources. He said the next iPad will feature a much-improved camera system, including a backside camera that can shoot in 1080p HD like the iPhone 4S and a frontside HD camera for better Facetime. He did not say whether this was the iPad 3, iPad 4, or something in between.
Code for the iPad 3 was discovered in November when Apple released its iOS 5.1 beta update to developers, which accidentally revealed references to a next-generation iPhone and two next-gen iPads, internally named iPhone 5,1, iPad 2,4 and iPad 3,3, respectively. Analysts believe the iPad listed as iPad 2,4 is not a new iPad, but rather an upgraded iPad 2 with WiMAX functionality, possibly powered by Sprint. This could in fact be the iPad 3 slated for March, while the iPad 3,3, which is believed to be a completely new device, could be the iPad 4 coming in October.
Apple shares traded at $5044.77, up $1.77, another record, in Tuesday trading.
Must Read: iPad 3 Rumors Roundup: What Should We Really Expect?
© Copyright IBTimes 2023. All rights reserved.
FOLLOW MORE IBT NEWS ON THE BELOW CHANNELS