Apple Wi-Fi Routers Production Ending, Engineers Moving To Apple TV, Other Teams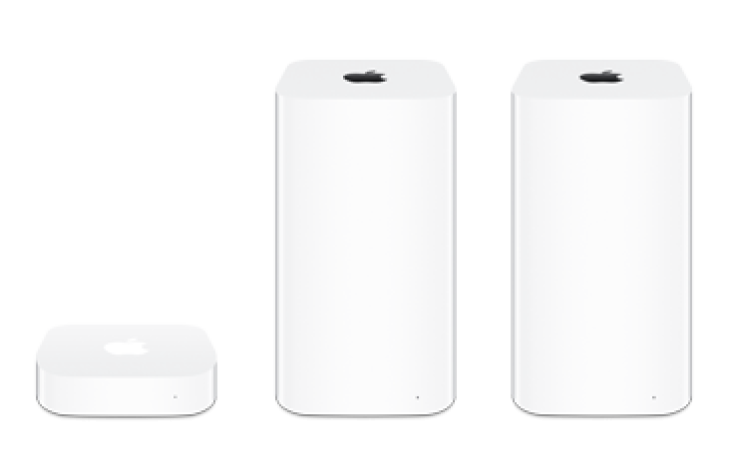 Apple will not manufacture Wi-Fi routers anymore, Bloomberg reported Monday.
The company started shutting down the wireless router division over the past year. The engineers from that team were moved over to other product developmental groups, including the one that handles the Apple TV, according to Bloomberg.
Apple has not yet announced it has disbanded the wireless router team.
The company currently sells three routers the AirPort Express, AirPort Extreme and the AirPort Time Capsule. With the AirPort Express, users can play music and share a printer wirelessly. The AirPort Extreme allow consumers to share an external hard drive or printer, and the AirPort Time Capsule backs up data wirelessly with OS X Leopard or later. The items cost $99, $199 and the Airport Time Capsule is sold at $299 or $399, depending on the storage.
The AirPort debuted in 1999, and Apple frequently refreshed its routers to keep up the wireless industry, but it hasn't updated its devices since 2013.
The Apple routers are in competition with devices from other companies like Google and Eero. Those devices can cover a large home if bought as a bundle, whereas the AirPort express covers a small home, apartment or dorm. Google recently released a new router, Google WiFi, which is now available for pre-order in the U.S. and is expected to release on Dec. 6.
The wireless routers don't make as much money for Apple as their other big-sellers, and is listed in the "other products" category on its financial statements. That category also includes with Apple Watch and Apple TV, and accounted for 5 percent of total sales in the 2016 fiscal year, $11.1 billion, according to Bloomberg.
© Copyright IBTimes 2023. All rights reserved.