Apple Wins 31 Patents, Including Crack-Proof Glass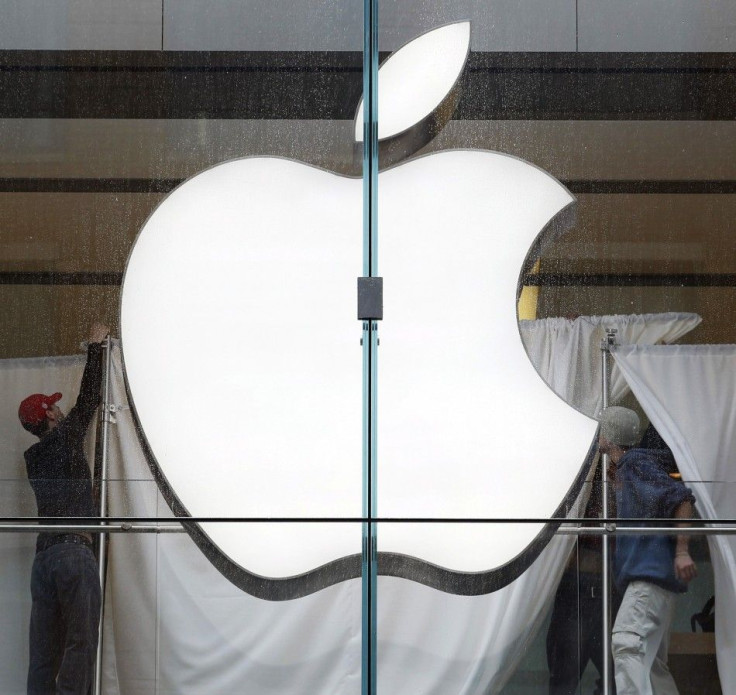 The U.S. Patent and Trademark Office officially published 31 new granted patents for Apple on Nov. 15, including a number of patents that credited Steve Jobs as one of the designers. Patents ranged from near-field communication (NFC) technology to the magic mouse to a patent for its latest invention, crack-resistant glass.
Writer Erik Sherman sums it up:
If you thought that Google, Samsung, HTC and others were already depressed over the legal success Apple has had in fighting Android, it's now officially worse.
One of Apple's most exciting patents is its newly invented crack-resistant glass solution, built for portable devices like the iPod, iPhone and iPad. By installing a tunable shock mount between the glass and the body of the device, the specialized mount will instantly inflate if the device senses it's falling, which is determined by the device's internal accelerometer. An actuator within the device sucks in the cover glass as it accelerates to the ground, protecting it from damage.
The crack-resistant glass solution utilizes the same alumino silicate glass used in the iPhone 4 and 4S, better known as Gorilla Glass. Apple believes chemical treatment involving potassium and sodium ions can help the glass achieve greater compression thresholds on the surface and edges of the glass, making it less susceptible to cracks.
Apple was also granted a reissued patent that it had acquired from Xerox in 2009, involving location-based services. The original patent, first filed in 1998, predates mobile apps and major social networks, and its broad language will surely give other mobile companies reason to shudder.
The location services patent is for a system that displays information specific to where the device is, which could be text, video, sound or images. The patent also involves the device having a system that receives location information from at least one object and specifies the location of the site to the device user, which could include GPS signals, cell phones, or a camera and software combination. In addition, a transceiver sends the location information over a distributed network (Internet, anyone?) to a destination, which gets location-specific information in return.
Apple's cracked glass patent addresses a long-standing concern over the safety and durability of using a glass phone, while the location-based services patent gives Apple incredible legal leverage against any company that uses a location-based system to transmit a local location and receive information in return.
Here is a round-up of other notable patents Apple won from the USPTO:
Telephonic MacBook: One of the more interesting patents Apple can add to its arsenal is the patent for a telephonic MacBook laptop with a rotatable display. The design involves a clutch barrel structure located between the screen and the keyboard, which supports both a cellular antenna and a rotatable display. In other words, we might soon see a MacBook that could effectively transform into a tablet.
NFC: Apple was granted its first NFC-related patent, which will presumably allow for sharing and work collaboration across multiple iOS devices. Apple will likely use the technology for sales transactions too, given that its new Apple Store app gives customers the ability to perform self-checkout at any of its physical stores.
Magic Mouse: Apple won a design patent for its Magic Mouse in January 2010, but that was only in Europe. In its recent round of filings, Apple was granted the patent for the Magic Mouse here in the U.S.
iPad Keyboard Dock: This new dock patent is for anyone looking to plug in a full physical keyboard to their iPad. There are several third-party makers of these accessories already, but only this Apple patent credits its late founder Steve Jobs as one of Jony Ive's team designers.
Apple Store in Upper West Side NY: Apple erected a retail store in Manhattan's Upper West Side in November 2009, but the company didn't receive the patent until Tuesday. Not surprisingly, Jobs is listed as one of the architects of the store's design.
Swipe Gestures for Virtual Keyboards: Apple's seventh multi-touch technology patent relating to virtual keyboards involves the method for interpreting swipe gesture inputs to a touch-sensitive input, which could include swiping a keyboard area. These gestures could be used for spacing, erasing, or inserting punctuation.
© Copyright IBTimes 2023. All rights reserved.