Apple's iOS 5 launch delay a sign of upcoming cloud-integrated iPhones, iPads and iPods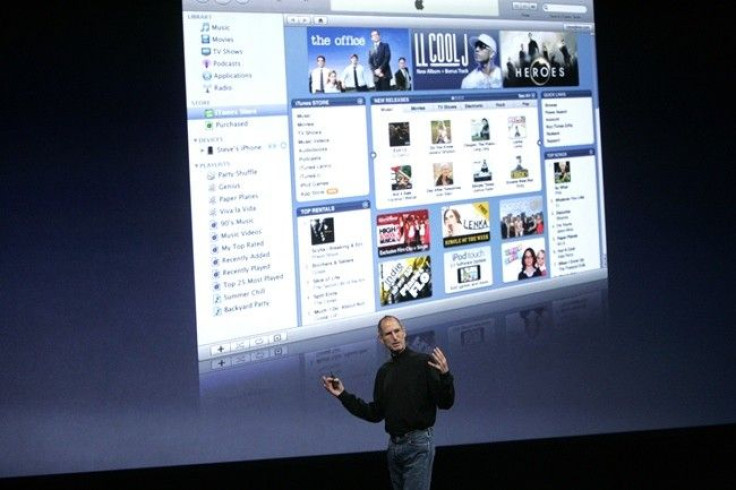 Apple is likely to delay the launch of its much-awaited cloud-integrated iteration of iOS 5 which, going by Apple's tradition, would have been launched this spring.
TechCrunch reported that the revamped OS could be launched in summer along with the new iPhone.
The revamped OS is expected to be well-knit with cloud services. Apple's attempt to boost its cloud-computing prowess received a significant push when last month AppleInsider reported that Apple would open its $1 billion North Carolina data center in spring. The new data center, which will be Apple's second, measures 500,000 square feet compared to Newark's 107,000 square feet.
Apple's cloud-strategy depends on the supporting infrastructure, primarily its North Carolina data center. The data center was scheduled for opening in 2010 but current reports have suggested spring. The delay in iOS 5 launch could also be because of a delay in the launch of its server farm.
Another report by WSJ fueled speculation that Apple will launch a smaller and cheaper iPhone when it reported in February that the new iPhone - codenamed N97 -will be half the size of an iPhone 4 and will cost half its price. WSJ also reported Apple was planning to revamp its MobileMe online storage service. The report suggested that Apple could make its MobileMe service free which could serve as a locker for multimedia files. Currently, MobileMe service has an annual subscription fee of $99.
Apple can thus leverage its cloud-solution Mobile Me storage service to cut down on memory requirements on a cheaper phone and could also remotely run applications in the cloud thus reducing the requirement of powerful specifications on a phone. This would allow Apple to reduce the price of iPhone.
CNN reported that Bernstein Research analyst Toni Sacconaghi had claimed that the new data center will help Apple offer scaled-up downloads of e-Books and videos, low-cost music streaming, video streaming and voice-based navigation. Sacconaghi also surmised that Apple could possibly buy Netflix.
Gigaom reported in February that that Apple COO Tim Cook confirmed that the North Carolina data center is intended to support its MobileMe and iTunes. This raised expectations that Apple could offer iTunes streaming subscription service. Currently Apple offers streaming content service for its Apple TV.
While the possibilities that Apple can explore with cloud-computing are myriad, the use of cloud has also raised questions as to whether Apple has the DNA to deliver on such expectations. Offering web-services is not one of Apple's core competencies, as Apple has a better hold on offering services as part of a device-centric environment. Like its Apps Store which delivers apps to the hard drive of a device rather than running it in the cloud.
However, Nick Carr author of the The Big Switch, a bestseller about the cloud, said in an interview with Cult of Mac that Apple's approach to cloud will be more of a hybrid environment than a purely Google-styled all-on-the-cloud Chrome-like environment. Apple's cloud model will be an extension of the hard drive and not a pure cloud-based service. Since Apple is a vertically integrated company, it holds expertise in meshing the OS, hardware, applications together, thus, adding the cloud-component seamlessly as well.
Carr also highlighted that Apple's North Carolina data center will be more of broadcasting center which will allow Apple to shift from a downloading model to a streaming service model.
The delay launch of iOS 5 underscores Apple's cloud strategy. The future iPads, iPhones and iPods will be closely integrated with the cloud now but will not be entirely cloud-based devices. Certainly, they will offer a hybrid cloud environment. Thus, Apple will divide its services on the basis of which platform it can use optimally. If an application requires more computing power, it can run it on the cloud but if it can be optimized natively, then it will run on the device.
FOLLOW MORE IBT NEWS ON THE BELOW CHANNELS