Are Cruise Ships Safe From The Coronavirus? A CEO Says They 'Can Be Among Safest Places On Earth'
As cruise-line operations remain suspended, two of the industry's largest players have joined forces in hopes of restarting their businesses. Royal Caribbean Cruises (RCL) and Norwegian Cruise Line (NCLH) have partnered to make cruise ships safer amid the coronavirus after shutting down their operations in mid-March.
Seated as co-chairs of the 11-member Healthy Sail Panel is former Utah Gov. Mike Leavitt and Dr. Scott Gottlieb, ex-commissioner of the U.S. Food and Drug Administration. Other members make up physicians, other healthcare professionals, and representatives from Royal Caribbean and Norwegian.
The group is expected to present its findings at the end of August.
The news of the panel comes as cruise lines fight the perception that close quarters of a ship are a breeding ground for infectious diseases such as the coronavirus. More than 3,000 COVID-19 cases and dozens of deaths have been linked to cruise ships, the Cruise Lines International Association said, according to Bloomberg.
Both companies insist that their ships as safe. In a Zoom interview, Norwegian CEO Frank Del Rio said that if "done correctly, a cruise ship — because it is a controlled environment — can be among the safest places on Earth."
The U.S. State Department has warned vulnerable individuals from traveling aboard cruise ships. "U.S. citizens, particularly travelers with underlying health conditions, should not travel by cruise ship," reads a note on the department's official website.
The Centers for Disease Control and Prevention has issued similar warnings of the high risk involved of being infected by COVID-19 on a cruise ship because of the interaction with worldwide travelers, close contact of people and possible infections from crew members.
When asked about allowing their ships to operate during the beginning stages of the coronavirus, Del Rio said he did not regret the decision to keep sailing.
"Things changed so quickly. Look how much we know today that we didn't know three short months ago. So no, no regrets on my part at all," Del Rio said.
Shares of Royal Caribbean Cruises closed at $50.00, gaining $0.49 or 0.99%, while shares of Norwegian Cruise Line closed at $16.16, gaining $0.19 or $1.19%.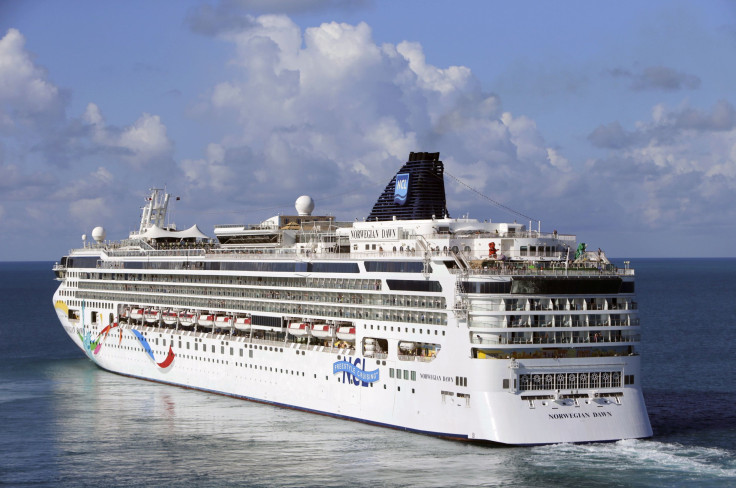 © Copyright IBTimes 2023. All rights reserved.