Are Driverless Cars Safe? Automotive Vehicles May Cause Over-Reliance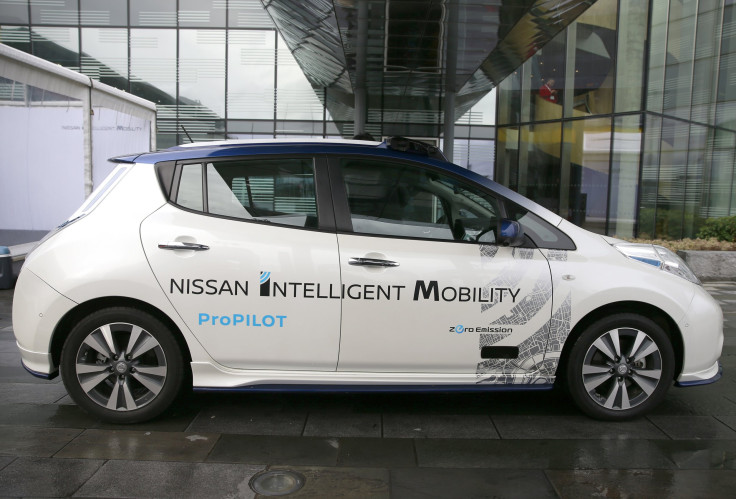 Certain kinds of autonomous vehicles may not be safe, especially in an emergency situation, according to a new study published by the Lords Science and Technology Committee on Wednesday. With driverless technology, drivers may become over-reliant and complacent.
However, with the development in the automotive technology over time, accidents by human error may be significantly reduced — but they just might increase before they do. The committee also reported people may use driverless cars for shorter distances, as well, causing laziness and may prevent them from "getting exercise by walking."
The UK Economic Opportunity split vehicles into levels from 0 to 5. Zero was fully controlled by an individual, and five was completely automated. According to peers on the committee, there was a "very dangerous" problem with vehicles reaching the middle of the scale, BBC News reported. Because level three allowed for a "conditional driver," the driver had the option to take control whenever he or she wanted. This posed a serious risk if there was an emergency situation and the driver had to resume control. An emergency under this level may be "too great to tolerate," the Lords Science and Technology Committee said.
Read: Are Driverless Cars Safe? Elon Musk's Tesla 'Autopilot' Eyed By Concerned European Safety Regulators
General research showed that drivers of automated cars were six times slower in braking during emergency response time as opposed to drivers of manual cars. Complacency could affect other drivers on the road as well as pedestrians and cyclists, the Lords committee said.
"As vehicles become fully autonomous, even the most observant human driver's attention will begin to wane," Professor Neville Stanton of the University of Southampton told the committee. "Their mind will wander... This is particularly true if they are engaging in other activities such as reading, answering emails, engaged in conversations with passengers, watching movies or surfing the internet."
Further development of fully automated vehicles may also cause severe job loss in the transportation industry — such as taxi and bus drivers. However, these workers may be able to transfer into the automotive industry. The Department for Transport has committed over £200m to research and development. "[We] are also changing regulations to unblock barriers to this exciting new technology," they said.
The UK automotive industry planned to create more than 300,000 jobs with further development of driverless cars, and adding more than £50 billion to the UK economy.
"The UK automotive industry is leading the way in developing the cars of the future which will provide further benefits to society," Tamzen Isacsson, director of communications for the Society of Motor Manufacturers & Traders, said.
© Copyright IBTimes 2023. All rights reserved.
FOLLOW MORE IBT NEWS ON THE BELOW CHANNELS