Argentina Elections Results 2015: Conservative Mauricio Macri Wins Presidential Runoff, Exit Polls Say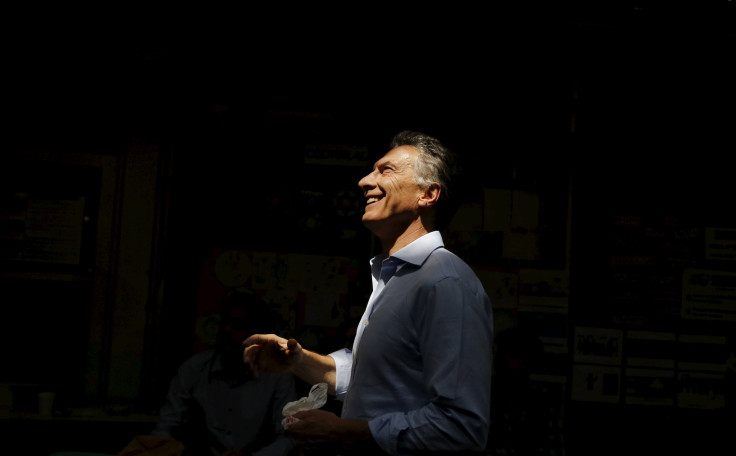 UPDATE: 8:55 p.m. EST: By 9:30 p.m. local time, with Macri leading by seven points, Buenos Aires Gov. Daniel Scioli conceded the victory.
UPDATE 5:30 p.m. EST: Early returns showed Conservative Mauricio Macri leading Victory Front candidate Daniel Scioli 53.48 percent to 46.52 percent, media reports indicated.
Original post:
Conservative Mauricio Macri is the projected winner of Argentina's presidential election runoff, according to exit polls, Agence France-Presse reported on Sunday.
Macri, formerly the mayor of Buenos Aires, defeated front-runner Daniel Scioli of the ruling Victory Front to succeed President Cristina Fernandez de Kirchner. Neither Macri nor Scioli garnered enough votes in the first round to win outright, the BBC reported.
Macri leads the conservative Cambiemos (Let's Change) coalition, and had a lengthy career in business before he entered politics. With his win, Macri inherits an impending financial crisis in the country, including double-digit inflation, an overvalued currency, falling exports and low foreign reserves.
Argentina Overview | FindTheData
© Copyright IBTimes 2023. All rights reserved.