Argentina Prosecutor Appeals Dismissed Case Against President Kirchner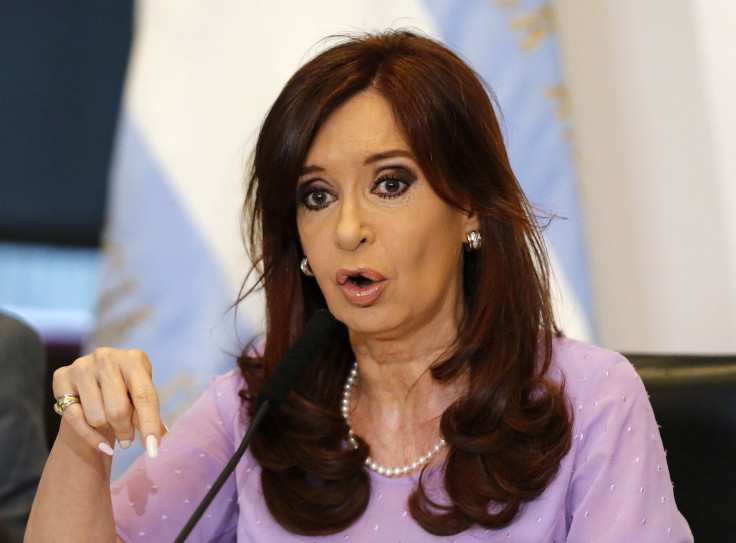 Argentine President Cristina Fernández de Kirchner hasn't yet escaped a scandal involving her alleged involvement in a cover-up of a 1994 bombing, as a federal prosecutor Wednesday appealed a court ruling last week that threw out the case brought against her last month. The case would rely on the evidence gathered by Alberto Nisman, the lead prosecutor who was found dead of a gunshot wound to the head at his home Jan. 18, one day before he was set to testify before Congress about Kirchner's alleged role.
Judge Daniel Rafecas threw the case out last week because according to him, Nisman's evidence didn't "minimally pass scrutiny." In response, federal prosecutor Gerardo Pollicita, who took over the case after Nisman's death, criticized Rafecas' opinion in his appeal. "The decision to close the case immediately without taking any of the suggested investigative measures impedes our ability to obtain" crucial information on the case, he said, according to the Wall Street Journal.
Nisman accused Kirchner and Foreign Minister Héctor Timerman of striking a deal with Iran to cancel Interpol red notices on bombing suspects in exchange for a favorable oil trade deal. The 1994 bombing of the Asociación Mutual Israelita Argentina killed 85 and injured 300. Nisman said he based his allegations on phone tap data and conversations taped between Kirchner and her political allies in on the alleged plot. A draft of an arrest warrant for Kirchner was found in a garbage can in Nisman's Buenos Aires home.
Kirchner calls the allegations absurd and says Nisman was tricked by former intelligence officers in a bid to paint the picture that she was involved and killed Nisman to avoid a trial. She appealed for Argentines to not let the investigation become a political issue and accused state prosecutors and judges of conspiring against her, according to Bloomberg.
Kirchner and the Argentine Congress voted to dissolve the county's intelligence services shortly after Nisman's murder in order to form a new one. Kirchner's government accused the Secretariat of Intelligence of going rogue and aiming to put her out of power. The Argentine government had little in terms of oversight over the SI and for years the agency was allowed to operate largely on its own accord.
© Copyright IBTimes 2023. All rights reserved.
FOLLOW MORE IBT NEWS ON THE BELOW CHANNELS