Arkansas & Kentucky Primary Results Prove Embarrassing for Obama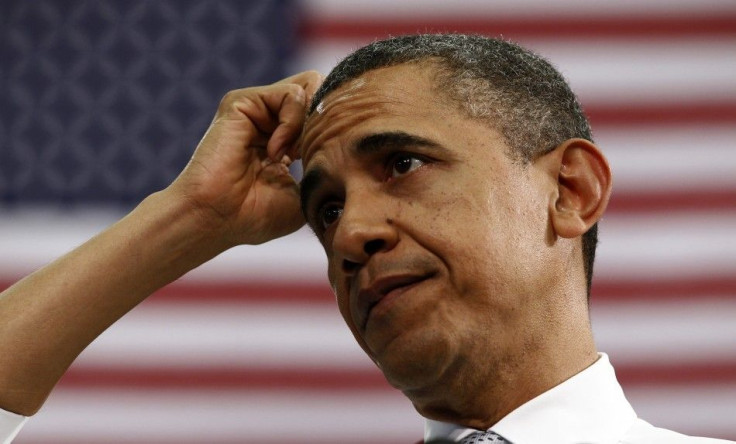 President Barack Obama is the uncontested winner of the Democratic nomination, but results from Tuesday night's Arkansas and Kentucky primaries show an embarrassing lack of enthusiasm from his own party in areas he has traditionally struggled in.
In Kentucky, where Obama was the only Democratic candidate on the ballot, 42 percent of Democratic voters chose to select uncommitted at the polls, leaving 58 percent to vote for the president.
Results were similar in Arkansas, where a substantial number of voters also favored Tennessee lawyer John Wolfe over the president in the state's open primary -- 42 percent to 59 percent.
Turnout for both states was relatively low: According to Kentucky's State Board of Elections Web site, only 11.86 percent of the state's 2.9 million voters came out for the primaries. The Arkansas Secretary of State reports on its Web site that 21.26 percent of its 1.5 million voters participated in the election.
The exact results are as follows:
KENTUCKY
Barack Obama: 57.85%, 119,284 votes
Uncommitted: 42.15%, 86,911
ARKANSAS
Barack Obama: 58.47%, 93,705 votes
John Wolfe: 41.53%, 66,544 votes
The results come a week after about 40 percent of West Virginia Democrats voted for a prison inmate over Obama in their primary. Keith Judd, who is serving time in Texas for extortion, received about 41 percent of the vote.
At this point in the primary, the results from Arkansas and Kentucky are largely symbolic. Obama already has the required number of delegates to secure his party's presidential nomination, and Romney has already been declared by Republican leaders as their presumed presidential candidate.
The results also have little influence in Obama's re-election efforts, which hinge much more on battleground states than Republican strongholds in the south. West Virginia, Arkansas and Kentucky are all expected to go red this year and none of them has voted for a Democratic presidential candidate since Bill Clinton in 1996.
Obama also lost the 2008 Democratic primary in Kansas and Arkansas to Hillary Clinton by large margins. (Bill Clinton was the governor of Arkansas before he was elected president.)
But during an election year with a dramatic narrative, any sign of tepidness or lack of enthusiasm becomes an attack point. Republicans have already designed and are selling buttons that sarcastically read Fired Up! Ready to Go! Uncommitted!
Not sure who to vote for? These new campaign buttons proudly state your reluctance as a Democrat to vote for Obama after he didn't keep his campaign promises the first time around, reads the description on the Republican National Committee Web site.
© Copyright IBTimes 2023. All rights reserved.