ARM or Intel for MacBooks and desktops? Apple's dilemma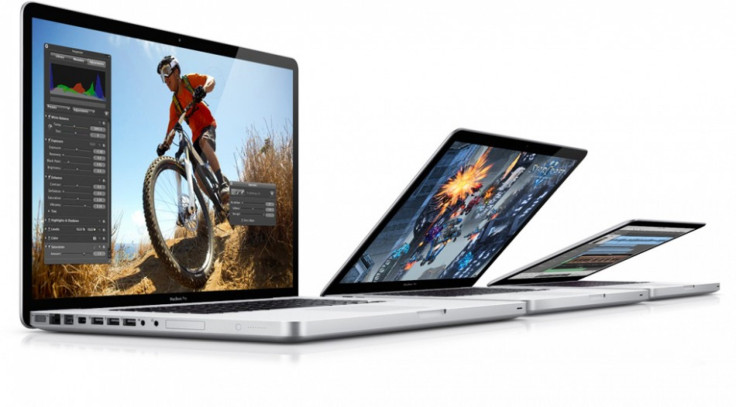 A rumor which set the web sphere abuzz last week that Apple will replace Intel chips in its MacBooks and desktops with ARM chips has failed to garner many supporters.
Real World Technologies' David Kanter argues that Apple will not move to ARM processors from Intel x86 architecture in the next few years. The report that Apple will shift its line of laptops and possibly desktops to ARM-based chips from Intel was first reported last week by SemiAccurate.
David Kanter cites both technical and business reasons which dissuade Apple from pursuing the ARM path.
Key Reasons cited:
--He states that ARM chips are primarily designed for lower performance and thus cannot compete against x86 chips.
--Designing their own chips would be expensive for Apple, costing about $200 million or more.
--ARM's edge over x86 in power efficiency in tablets and smartphone will not apply to laptops and desktops.
--Apple has limited experience in end-to-end chip design primarily for high performance chips and graphics.
--Apple uses Thunderbolt I/O - its high-speed connection technology for MacBooks and iMacs. The technology is protected under Intellectual Property. It's unlikely that Apple will license the technology to ARM.
However on the business front Investors.com cited Barclays Capital as stating that a shift by Apple from Intel to ARM chips could cut processor cost by a third saving $25 per PC.
Also MIS-ASIA cited a report by IDC which forecasts that ARM will capture a 15 percent share of the PC chip market by 2015.
ARM currently licenses processor design to chip makers. It currently has no presence in PC market where Intel and AMD are the dominant players. An RBS report states that ARM licensees typically pay a royalty rate of 1-2 percent on CPU cores and 1 percent for GPU cores.
Rumors of Apple's move to ARM for its laptops and desktops could have been stoked by Microsoft's announcement in January that its next version of Windows, Windows 8, will support System on a Chip (SoC) architectures, including ARM-based systems from partners NVIDIA Corp., Qualcomm Inc. and Texas Instruments Inc.
However, Microsoft's move to ARM is more in the vein to capture the tablet market. Currently, Microsoft's Windows 7 runs on Windows tablets on x86 architecture. Windows-based tablets have been derided for their poor battery performance and clunkier look. Microsoft is switching to ARM to mitigate these issues to make Windows 8, a tablet-friendly OS.
Although Apple has no such motivation as it has a thriving combination in its iOS and ARM architecture-based SoC A5, which currently powers its tablet iPad 2. Thus, the need for an ARM arrangement is not an overhanging issue for Apple.
Though the possibility of crafting an iOS-based laptop which runs on ARM chip design could be more plausible an endeavor for Apple.
Apple's strategy has been to integrate key features from iOS to Mac OS X. The opening of an iOS styled Apps Store for Mac OS X was the starting point of such integration. In October 2010 Apple launched its new 11-inch and 13-inch MacBook Air models. Both the models loaned key features from iPad like solid state storage technology.
Also Apple's recently released Mac OS X Lion imported a host of features like Launchpad and Full screen mode from iOS. Thus Apple is attempting to create a unified experience for users across its devices and OS platform.
In this context, an ARM-based MacBook Pro or laptop which runs on iOS could be a reality. It would allow Apple to slowly move its laptop users to more expensive Mac OS X desktops. This bodes well with Apple's strategy whereby Apple attempts to move its iOS users to its high-margin Mac OS X-based devices. Apple through its entry level products like iPod and iPhone gives users a taste of its ecosystem and then allows them to migrate to high-end products.
ARM rules the smartphone and tablet space an area which both Intel and AMD have failed to cash on. Intel has launched its tablet specific chip Oak Trail which is still to make inroads in the tablet sphere.AMD is also not far behind as recently DigiTimes reported Advanced Micro Devices (AMD) is recruiting talent for the development of Android driver software indicating the chipset vendor is also likely to offer notebook/tablet PC partners chipset solutions supporting the Android platform. AMD is hiring staff especially for creating Android drivers for its Fusion line of chips as it wants to diversify in to the ever-growing tablet and smartphone market.
A report by the Royal Bank of Scotland titled ARM GPU could become additional driver stated that GLBenchmark's test results for the Samsung Galaxy S II suggest that ARM's GPU (Mali-400) is outperforming most of its peers on several key tests. We are encouraged by these results and see ARM's GPU as largely incremental to our estimates.
Samsung Galaxy II chip Samsung Exynos which is based on ARM CPU and GPU was put to test against key peers using competing GPU architectures: Motorola Atrix 4G (which uses Nvidia GPU), Samsung Google Nexus S (which uses IMG PowerVR SGX540 GPU) and the HTC Droid Incredible 2 (which uses Qualcomm's GPU Adreno 205). The results indicated that GLBenchmark results were positive for ARM as they show top marks (5 stars) in 9 categories (out of 35), beating competition. The Motorola Atrix (Nvidia GPU) received a 5 star mark in only one category, the Samsung Google Nexus S received 5-star marks in 4 categories. Finally, the HTC Incredible S 2 received 5 star marks in two categories.
Another possibility that Apple might be exploring with ARM chips for laptops and desktops according to Real World Technologies could be hybrid system whereby both the chips can work simultaneously. Kanter states the idea as: An extension of that idea would be an update to OS X with an iOS emulator and maybe a co-processor for future hardware. Unifying Apple's three major platforms (computers, tablets and phones) would make it far easier for developers to target Apple platforms.
© Copyright IBTimes 2023. All rights reserved.