Artificial Emotional Intelligence In Healthcare Offers Hope For Healing
Over the years, technology has made great strides in the development of medical equipment. Scientific techniques, medications and equipment have greatly advanced the reach of medicine. However, despite these advancements, there are areas of healthcare where manual data entry, repetition and inaccuracies exist, leading to inefficiencies and frustrations for both healthcare workers and patients.
Healthcare professionals remain understaffed, performing important but tedious activities. With the rising aging population and limited socioeconomic resources, the stress on the world's medical systems remains critical and demands critical solutions.
This is where we believe artificial intelligence (AI) and artificial emotional intelligence (AEI) can help. In the very near future, the use of AI as an artificial nurse's aid is one way technology can help increase the efficiency and quality of healthcare.
Think of AI as the perfect aide: it doesn't need sleep or breaks, and it never tires of doing the same thing over and over. An AI can learn over time, detecting slight patterns and variations that permit the technology to identify areas of enhancement, improvement or even complete change.
Drs. Nimit Agarwal and Sumit Agarwal at the College of Medicine, and Dr. Salim Hariri at the Electrical and Computer Engineering Department at The University of Arizona, coupled with some of the leading AEI technologies from BPU Holdings, are researching the use of AI in the detection, treatment and management of cognitive impairments associated with acute delirium and dementia. They are creating a system that is not only able to communicate with patients, but also integrate with virtually any biometric device, sensor, and almost any IoT (Internet of Things) device. This system integrates signals from patients using data from heart rate variability monitors, advanced radar systems and detects voice and stress modulation to detect abnormal activities such as early signs of delirium and actions that precede falls; enabling it to alert doctors and nurses in real time.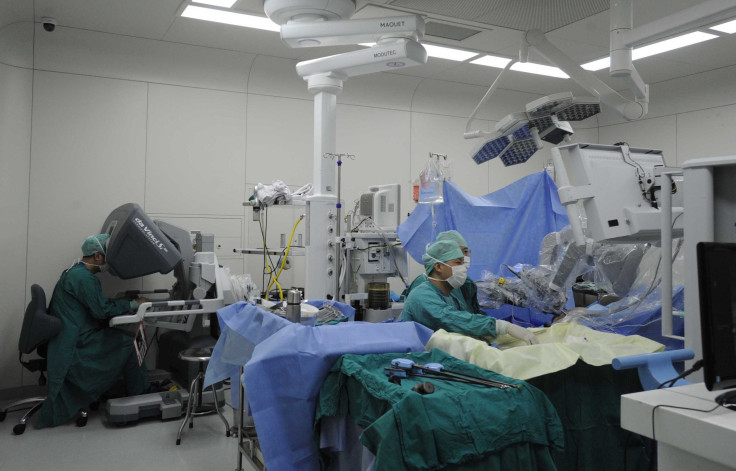 The impact to business is staggering. By implementing these nurse assistant "bots," a human nurse can provide much higher quality of care by reducing windows of non-supervision for patients. This also allows for the personal human touch to be more effective, scalable and manageable by opening time for healthcare professionals to better connect to patients. This aims to increase the quality of patient care and satisfaction while bringing down the costs and risks of the world's fastest growing problem: healthcare.
Some of the most innovative aspects of this technology include voice stress detection and voice synthesis. With voice stress detection, the assistant is able to determine deviance from normal speech stress patterns. In the future, voice synthesis will allow the assistant to simulate comfortable voices known to a patient. For example, an older patient with dementia may respond better if they hear a close family member's voice instead of some monotonic computer voice.
This technology is not a far-away solution, it is very real today and only months away from initial testing at eagerly awaiting test sites. As we outsource both monotonous and crucial tasks of healthcare to artificial aides, the margin of error goes down and nurses and doctors can focus their time on the things that matter most. AI and AEI are paramount in advancing healthcare and better living. The possibilities are endless.
Carlos Art Nevarez serves as chief technology officer for BPU Holdings.
© Copyright IBTimes 2023. All rights reserved.
FOLLOW MORE IBT NEWS ON THE BELOW CHANNELS