Artificial Intelligence Could Predict Alzheimer's Disease Years Before Symptoms Begin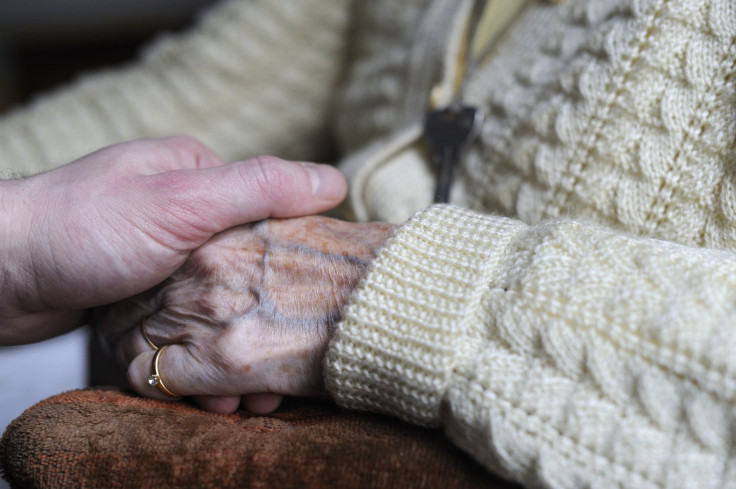 Artificial intelligence could predict Alzheimer's disease in a patient years before a doctor does, according to a new study by McGill University in Montreal.
Researchers from the Douglas Mental Health University Institute's Translational Neuroimaging Laboratory at McGill were able to predict dementia by using AI techniques and big data to build an algorithm that can recognize signs of dementia two years in advance. Researchers used a single amyloid PET scan of the brain of patients at risk of developing Alzheimer's disease for the study.
The early prognosis would give patients and families a chance to plan and manage treatment and care of the disease, researchers said.
"By using this tool, clinical trials could focus only on individuals with a higher likelihood of progressing to dementia within the time frame of the study," Dr. Serge Gauthier, co-lead author of the study, said in a statement. "This will greatly reduce the cost and the time necessary to conduct these studies."
Scientists know the accumulation of amyloid leads to dementia, and PET scans can be used to detect the protein amyloid. However, scans of the protein in the brain still aren't reliable enough to be a predictive biomarker on its own because not all patients with cognitive impairment develop Alzheimer's and because the accumulation of amyloid begins decades before symptoms of dementia start.
For the study, researchers used data from the Alzheimer's Disease Neuroimaging Initiative (ADNI), a global research effort in which patients agree to undergo imaging and clinical assessments. Sulantha Mathotaarachchi, a computer scientist in the research team, used hundreds of amyloid PET scans of patients with mild cognitive impairment from the ADNI database to train the algorithm to recognize which individuals would develop Alzheimer's before symptoms began. The algorithm was able to correctly predict probable Alzheimer's disease 84 percent of the time, according to the findings published in the journal Neurobiology of Aging.
Researchers are now working to find other biomarkers for Alzheimer's that can be integrated into the algorithm to boost the software's prediction capabilities.
"This is an example how big data and open science brings tangible benefits to patient care," Dr. Pedro Rosa-Neto, co-lead author of the study, said in a statement.
More than five million Americans have Alzheimer's disease, and the figure is expected to triple by 2050, according to the Alzheimer's Association. The disease is the sixth leading cause of death in the U.S., according to the Centers for Disease Control and Prevention.
Earlier this year, the CDC announced deaths due to Alzheimer's disease jumped by 55 percent in just 15 years. In 2014, there were more than 93,000 deaths from Alzheimer's disease in the U.S., compared to 44,500 in 1999. Experts said the higher rate is likely due to better diagnosis of the disease, an aging population, the increased willingness among health professionals to attribute death to the disease, as well as the decline in other deaths, like heart disease and cancer, which allow people to live long enough to die of Alzheimer's.
© Copyright IBTimes 2023. All rights reserved.