Ashley Madison Hack Convinces Thousands To Download Secure, Encrypted Messaging Apps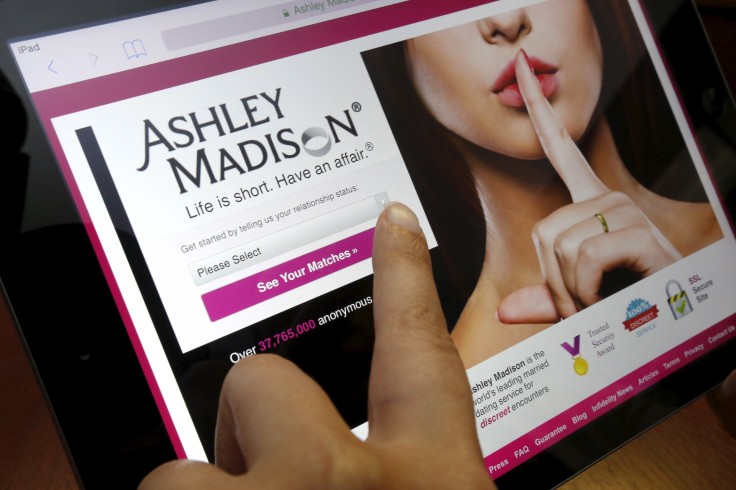 Millions of people's lives are about to change dramatically -- or traumatically -- after hackers dumped 10 gigabytes worth of information belonging to customers who signed up with the adultery site Ashley Madison. It's already clear that thousands of Internet users, many of them possibly named in the Ashley Madison hack, are flocking to an ephemeral messaging service that lets them give their text messages and social media an expiration date, at which point it disappears forever.
Dstrux, a New York-based messaging app, experienced an unprecedented explosion in interest Tuesday night (when hacked Ashley Madison accounts were made public) and into Wednesday, when more than 6,000 people signed up. The previous record was under 3,000 enlistments, when Dstrux released a new feature three months ago.
Because of the way Dstrux is constructed, it's impossible to verify how many of the service's new customers were signed up with Ashley Madison. Dstrux says it collects essentially no information about its users and saves none of their information on company servers. It also prevents users from taking screenshots, prohibits them from saving messages to their cloud service and makes it impossible to print anything, the company says.
Dstrux has added thousands of users each day throughout the Middle East, where users are nervous about government surveillance. But now, thanks to the Ashley Madison publicity, founder and CEO Nathan Hecht says he only expects the user base to continue growing rapidly as the company prepares to release Dchat, a more nimble version of Dstrux meant to compete with WhatsApp, next week.
"The risk of companies and people having your content indefinitely is much harder to ignore," Hecht said Wednesday in an interview with International Business Times. "People need to start thinking about erasing and shredding some things they share, and thinking about their digital footprint. Furthermore, this is not about 'cheater' per se, it's about everything and anything we care about that might be abused by others without consent or used in unintended ways."
Hackers calling themselves the Impact Team released the trove of information Tuesday night on 32 million Ashley Madison users – names, user descriptions, height and weight, encrypted passwords, partial credit card numbers, postal and email addresses – to torrent websites and the dark Net. Avid Life Media, which owns AshleyMadison.com, has not confirmed the legitimacy of the hack, though there's little doubt that the information is accurate. Cybersecurity experts ranging from Rob Graham, CEO of Errata Security, to cybersecurity journalist Brian Krebs each confirmed multiple accounts, and the Guardian newspaper published a story about one of its journalists who watched her own Ashley Madison information be released online.
"I'm looking for someone who isn't happy at home or just bored and looking for some excitement," wrote one customer employed by the Customs and Immigration Union in Canada, as quoted by Wired. "I love it when I'm called and told I have 15 minutes to get to someplace where I'll be greeted at the door with a surprise – maybe lingerie, nakedness."
The Impact Team demanded last month that Avid Life Media take Ashley Madison and Established Men, another site designed for marital cheating, offline. ALM promised customers that, for a $19 fee, it would delete all of their user data. But ALM actually retained customer data, infuriating the Impact Team, which threatened to humiliate the company and its clients unless the site ceased operations.
That's exactly what happened Tuesday night.
"Avid Life Media has failed to take down Ashley Madison and Established Men. We have explained the fraud, deceit, and stupidity of ALM and their members. Now everyone gets to see their data," the Impact Team said in a post announced the release.
"Find someone you know in here? Keep in mind the site is a scam with thousands of fake female profiles. See Ashley Madison fake profile lawsuit; 90-95 percent of actual users are male. Chances are your man signed up on the world's biggest affair site, but never had one. He just tried to. If that distinction matters."
© Copyright IBTimes 2023. All rights reserved.