Asian Development Bank Revises Down Growth Forecast For Developing Asian Markets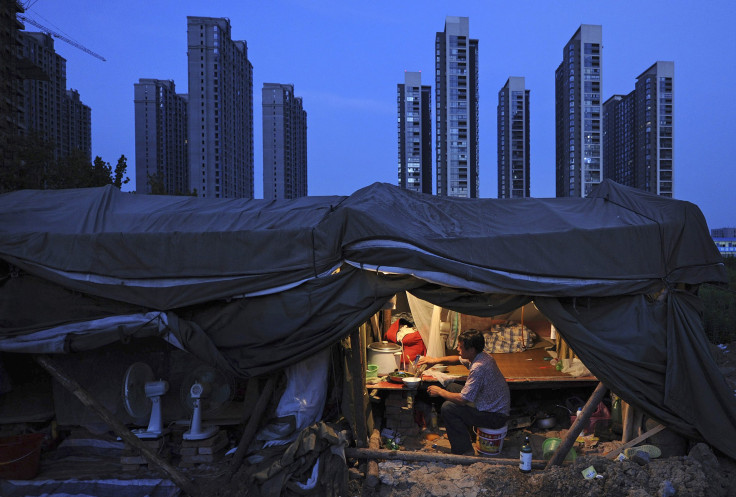 Slowing growth in regional powerhouses such as China and India, and a spillover effect of the proposed tapering of the U.S. Federal Reserve's quantitative easing program will hurt Asia's economic expansion in the near term, the Asian Development Bank, or ADB, said in a report published on Wednesday.
ADB slashed its 2013 growth forecast for Asia to 6 percent from the 6.6 percent figure it projected in the Asian Development Outlook report it published in April. ADB also dropped its projections for 2014 to 6.2 percent from a 6.7 percent estimate made in the April annual economic report. In comparison, Asian economies grew by 6.1 percent in 2012.
"Asia and the Pacific 2013 growth will come in below earlier projections due to more moderate activity in the region's two largest economies and effects of QE nervousness," Changyong Rhee, ADB's chief economist, said in a statement. "While economic activity will edge back up in 2014, current conditions highlight the need for the region to exercise vigilance to safeguard financial stability in the short term while accelerating structural reforms to sustain economic growth in the longer term."
ADB revised down its 2013 growth forecast for China to 7.6 percent -- down from a 8.2 percent figure it forecast in April, while India's economic expansion is now projected to slow to 4.7 percent in the fiscal year ending in March 2014, compared to an estimate in April of a 6 percent growth rate for the year.
The Chinese government's efforts to tighten credit and to reign in the shadow-banking system to redirect the economy along a sustainable growth path may have contributed to the recent slowdown, the report said, while the protracted economic slump in India was attributed to poor infrastructure and delayed structural reforms, which have hurt the country's chances of attracting foreign investment.
"Most of the slowdown in Asia is due to what has happened in China and India. But while China is trying to engineer a slowdown, India has stumbled into one. That is a big difference," Mint, an Indian business newspaper, observed in an opinion column on its front page.
South Asia is projected to grow by 4.7 percent in 2013, significantly lower than an earlier ADB forecast of 5.7 percent, and in 2014, the region's growth is expected to be 5.5 percent in 2014, well below an earlier expectation of 6.2 percent.
Lackluster performances by southeast Asian economies such as Indonesia, Thailand and Malaysia have been weighing down the region, the report said, although the Philippines is expected to sustain its strong growth momentum. The region is expected to grow at a rate of 4.9 percent in 2013 before gaining pace in 2014 to grow at 5.3 percent.
East Asia is expected to grow at a rate of 6.6 percent in 2013 and 2014, while growth in Central Asia is seen dropping to 5.4 percent in 2013 due to a slowdown in Kazakhstan and Georgia, but growth in the region is expected to rebound to 6 percent in 2014.
Inflation in developing Asia is expected to dip to 3.6 percent in 2013 from 3.7 percent in 2012 due to weak growth and moderate commodity prices, but inflation is projected to return to 3.7 percent in 2014.
In recent months, a proposed tightening of loose monetary policy in the U.S. has undermined Asian financial markets and exposed its vulnerabilities, but "fears of a crisis recalling 1997 seem unwarranted," as many Asian economies now have current account surpluses and sufficient foreign exchange reserves, in addition to better macroeconomic management, financial regulation and corporate governance, according to the report.
However, the recent capital outflow from Asia requires closer monitoring of financial markets, while slow growth warrants "overdue reforms" in foreign direct investment, infrastructure development, fiscal consolidation and social protection programs for steady long-term growth, the ADB report noted.
© Copyright IBTimes 2023. All rights reserved.