Asian Stocks Rise On Stimulus Expectations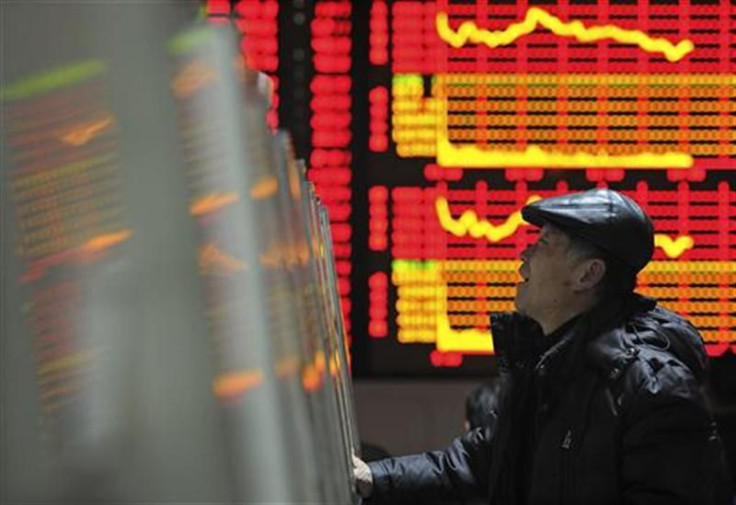 Most of the Asian markets rose Monday as investors remained hopeful that the world's central banks would announce stimulus measures soon to help boost the global economic growth.
China's Shanghai Composite rose 0.58 percent or 11.88 points to 2059.40 while Hong Kong's Hang Seng was up 0.32 percent or 61.71 points to 19544.28. Among major gainers were Sino Land Co Ltd (1.73 percent) and China Coal Energy Co Ltd (1.70 percent).
South Korea's KOSPI Composite Index advanced 0.38 percent or 7.21 points to 1912.33. Shares of Samsung Electronics Co Ltd fell 0.49 percent and those of LG Electronics Inc dropped 0.85 percent.
Japan's Nikkei Stock Average was down 0.39 percent or 34.65 points to 8805.26. Among major gainers were Nomura Holdings Inc (2.71 percent), Fuji Electric Co Ltd (2.58 percent) and Meidensha Corp (1.75 percent).
India's BSE Sensex rose 0.35 percent or 61.70 points to 17491.26. Among major gainers were Suzlon Energy Ltd (3.75 percent), Canara Bank (2.13 percent) and Sesa Goa (1.72 percent).
Market sentiment turned positive on hopes that China will soon announce stimulus measures to rejuvenate its economy after the country's manufacturing activity declined in August from the previous month. Data released by the China Federation of Logistics & Purchasing Saturday showed that the Purchasing Managers' Index fell to 49.2 in August, which is the lowest in nine months. In July, it was 50.1. The softening of manufacturing activities in August is a reflection of the deteriorating export situation, which calls for more aggressive policy easing.
During his speech at the Jackson Hole Symposium Friday, U.S. Federal Reserve Chairman Ben Bernanke indicated that unconventional monetary policy worked and that the economy needed more of it. Investors took it as a positive sign that the Fed would announce another round of quantitative easing measures in September.
Market players will be focusing on the European Central Bank meeting Thursday in Frankfurt. Investors sense that the policymakers in the euro zone will need to urgently follow their words with action. A re-launch of the ECB's bond-buying program is the absolute minimum to be expected.
© Copyright IBTimes 2023. All rights reserved.