Asia's Factories Quieter as Exports Slip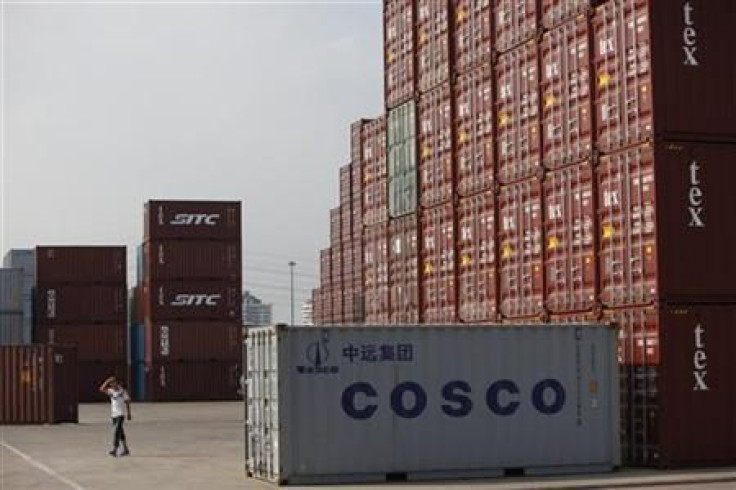 Slumping export demand slowed factory activity in some of Asia's biggest economies in August, although China fared better thanks to solid domestic growth, a series of surveys released Thursday showed.
The Purchasing Managers Indexes showed manufacturing contracted in South Korea and Taiwan as new export orders fell sharply. China's official PMI increased slightly, the first rise since March, but it also reflected the effects of slowing demand in the United States and Europe.
China's overall PMI rose to 50.9 in August from 50.7 in July, according to government data, a touch weaker than economists polled by Reuters had predicted. The new export orders index dropped to 48.3 from July's 50.4.
Beijing pinned the blame for the sharp fall in export orders at least partly on the debt crises in advanced economies. The National Bureau of Statistics said the export sector was facing challenges.
Taiwan's PMI dropped to 45.2 in August, the lowest reading since January 2009, which was in the middle of the global financial crisis that crushed world trade. A reading below 50 indicates contraction.
The West's deteriorating growth outlook is becoming an increasingly heavy burden to bear, said Donna Kwok, an economist with HSBC, which sponsors PMI reports in many countries including Taiwan.
HSBC's PMI figure for China showed factory activity contracted for a second consecutive month, although the decline was less pronounced than it was in July. HSBC's survey relies more heavily on private companies rather than the large state-owned enterprises that dominate the government's PMI report.
Weak economic growth in the United States and Europe has revived worries they will slip back into recession, which would deal a heavy blow to Asia's export-driven economies. Data due later on Thursday is expected to show manufacturing contracted in the euro zone and the United States in August.
Most advanced economies have already cut interest rates to near zero, and with government finances constrained, policymakers have limited options for spurring stronger growth.
That leaves the big emerging economies as the best hope for propping up global growth. They may not be up to the task.
ASIAN STAGFLATION
Credit Suisse cut its growth forecasts on Thursday for most Asian economies outside of Japan.
Asian growth is set to slow more sharply than most expect over the coming months, Credit Suisse economist Robert Prior-Wandesforde wrote in a note to clients.
China is battling inflation at a three-year high, and Premier Wen Jiabao said on Thursday that Beijing would try to engineer a bigger drop in consumer prices in the second half of the year. Chinese officials have said repeatedly that fighting inflation is the top priority despite sluggish growth abroad.
Thursday's data showed input prices rose in China last month, suggesting price pressures remain acute.
Brazil unexpectedly lowered interest rates on Wednesday because of concern about a global economic slowdown.
China isn't the only Asian economy struggling to contain inflation. In South Korea, the consumer price index hit a three-year high, up 5.3 percent in August from a year earlier, marking the eighth consecutive month that inflation has exceeded the Bank of Korea's target.
Thailand's CPI was also higher than expected.
This puts Asia's central bankers in a bind. Hot inflation points to more interest rate hikes, but the darkening global outlook argues for a policy pause.
China provided a bit of a counterweight to the global gloom. It has overtaken the United States and Europe as the top export destination for some Asian countries, so its rapid growth helps to cushion the export decline.
That also helped China's factories outperform those in many neighboring countries. Although export orders fell sharply, overall new orders rose, indicating that domestic business continued to grow.
(Additional reporting by Zhou Xin and Kevin Yao in Beijing and Kim Yeonhee and Yoo Choonsik in Seoul; Editing by Dean Yates)
© Copyright Thomson Reuters 2023. All rights reserved.
FOLLOW MORE IBT NEWS ON THE BELOW CHANNELS