Aspiring Crypto And Blockchain Projects To Watch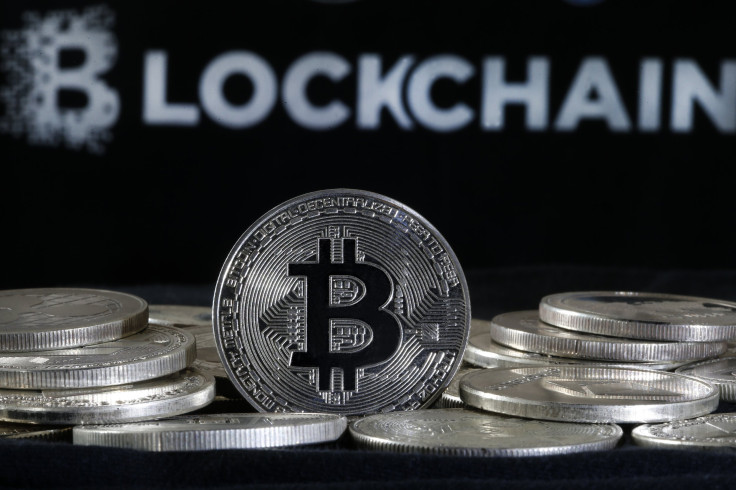 The business world has seen some shake-ups in the last few years, especially with the boom of cryptocurrency and blockchain, the technology behind it. The expansion of the blockchain and crypto industry has seen many innovative and exciting projects pop up that are on track to push the industry even further and offer amazing products and services to consumers.
As the industry evolves, so do the needs of consumers, especially when it comes to interacting with digital assets as easily as they do fiat currency and traditional assets. So far, several crypto and blockchain projects have shown exceptional promise. Out of the many upcoming crypto and blockchain projects, here are some of the top ones to watch:
Phemex, a Singapore-based exchange that launched in 2019, has been silently climbing the ranks with the goal of becoming the top derivatives exchange in the world. Using two core components (a CrossEngine to match orders and a TradingEngine to manage risk checks on behalf of its clients), Phemex maintains a simple, light, and blazing fast platform specifically designed for maximum uptime. Maintenance and upgrades to the platform are seamless, and the company has been pro-actively engaging with its community to ensure its services live up their standards. It's no wonder their user-base has grown to over a million users this year, up from the 100,000 users they reported in 2020.
One aspect of the blockchain sector that has gained popularity recently is the Decentralized Finance (DeFi) sector and Frontier App is helping people access the wide world of DeFi from their phones. The Frontier App allows users to store multiple assets such as Ethereum, Polygon, Solana and 10+ blockchains on its mobile app.
Users can also trade tokens from different exchanges, stake and lend their tokens to earn passive interest, and add connect other popular mobile wallets like Trust, Metamask to access DeFi and Portfolio tracking. As the world of DeFi is expanding, Frontier App is making sure that consumers can keep it simple and accessible from their mobile devices.
Flare Finance is the first DeFi platform to be launched on the Flare Network. Flare Finance is expected to roll out six different products that will bring utility and rewards for the assets on the Flare Network. The bi-directional bridge by Flare Finance will bring together different assets and communities on a single platform opening newer avenues in the DeFi Space.
Flare Finance is also set to release an Experimental Finance (ExFi) platform on the Songbird Network in the coming weeks. The project has already created a strong following and is anticipated to be one of the top DeFi platforms in the near future. Users can follow Flare Finance on social media for more updates.
Crypto trading is more popular than ever before, with millions of new people trading and new companies like Bitop offering crypto trading services. Bitop offers a remarkable 100 times leverage for CFD exchanges as well as speedy transactions.
The platform also launched its native BTOP token which is at the center of its ecosystem and will be used for offsetting costs and will facilitate Bitop's collateralized lending attribute. Users will also be rewarded in BTOP for referring others and for social contributions. Overall, Bitop is actively working to make crypto trading more social and more efficient for traders.
Decentralized finance (DeFi) is the biggest revolution since the invention of the bank. DeFi delivers lower-cost, faster, and more secure services via decentralized apps — DApps, for short — that are on pace to take over the world.
Zap Protocol is one of DeFi's most exciting projects powering DApps. Zap is a marketplace and toolkit for developers to easily link smart contracts and DApps with trusted sources, called "oracles", for real-world data and events. If that weren't enough, Zap Protocol also incorporates a decentralized exchange (DEX) and data feeds in a unique fashion, allowing developers to launch their own non-fungible tokens (NFTs), decentralized exchanges, and DApps. Zap is a project to keep an eye on.
Volatility has been cited as the primary cause for institutions and retail newbies not diving too deep into the crypto industry. This has quickly led to the proliferation of the stablecoin market, observing exponential growth recently. Even then, most stablecoins are siloed to specific chains and only represent the US Dollar.
This has encouraged decentralized projects like Onomy Protocol to develop an interoperable stablecoin economy, where many of the world's fiat currencies can be deployed on-chain. With Onomy's native network and cross-chain capabilities, these stable assets may be minted, traded, and lent across prominent blockchain networks, plugging the $6.6T per day Forex market into DeFi. By developing intuitive interfaces, stablecoin adoption is simplified, allowing users to migrate their capital on-chain, where they can access unique opportunities unavailable in traditional markets.
While a lot of the narrative around cryptocurrency is that it is competition with fiat assets and currency, both can be used side-by-side. This is where Quppy comes in as an app that allows users to manage both their crypto assets like bitcoin and fiat currencies like USD. Users can also make crypto-to-fiat transactions from the app and vice versa.
For businesses and individuals that want to accept cryptocurrency as payment, there is the option for IBAN accounts, virtual banking, and the option to receive crypto payments at no extra cost. Quppy will soon offer pre-paid bank cards that allow users to spend their cryptocurrency as easily as they do fiat currency. As crypto becomes more socially acceptable, services like Quppy are helping to bridge the world between it and the world of fiat.
Cirus is a simple, yet powerful platform that turns users' data into cryptocurrency and opens the doors into Decentralized Finance and other Web 3.0 earning avenues. Cirus facilitates true ownership of users' largest digital asset by enabling them to control, monetize and get passive revenue directly from their data, which helps support the wider digital economy. Cirus is engaging strategic partners both inside and outside of the blockchain space to build required infrastructure and provide a clear path for its rollout strategy. With advisors like former Apple CEO Gil Amelio onboard, Cirus can leverage the decades of experience of titans in the technology field.
Scallop is an innovative fintech ecosystem for users that want a faster, more efficient way to securely manage their crypto and fiat in a single place. For the first time, users can move seamlessly between their fiat money and digital assets without using two different platforms. Scallop provides an on/off ramp for fiat and crypto, as well as direct interaction between the fiat accounts and DeFi platforms such as Aave and Compound.
Users can set up a Personal or Business GBP or IBAN account within minutes - thanks to AI-Powered KYC - which can be used for daily activities such as receiving salaries, direct debits, and sending/receiving money. Multi-Currency wallets that can store 15+ currencies are also offered on the platform.
Other products include Scallop Pay - which allows users to pay for any good or service, in-store or online using cryptocurrencies using a Scallop Card. Scallop's own 'Scallop Chain' is set to launch in Q2 2022 according to the company's roadmap.
Promo codes and referral codes are used in practically every industry these days and it is natural that the crypto industry would use them as well. This is where Cryptocurrency Codes comes in. It acts as a dedicated database of referral codes, discount codes, and promo codes for some of the biggest platforms in the world of crypto.
As the industry expands, the site will be adding even more codes for customers to enjoy discounts and bonuses at the touch of a button.
The crypto and blockchain industry is certainly exciting to watch and is producing a wealth of innovative projects. The above projects are some of the ones with the most promise that should definitely be on your radar.