Asteroid Mining: Luxembourg Strikes $28 Million Deal With US Asteroid Miner Planetary Resources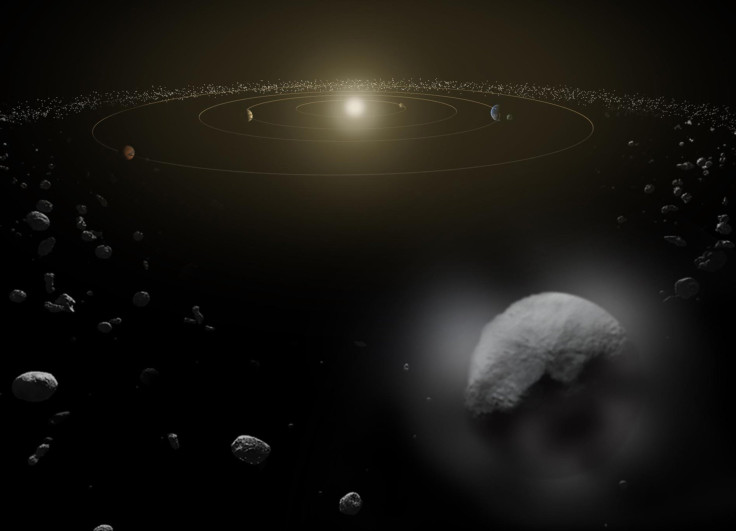 In another step toward establishing itself as the world's leading player in the field of commercial asteroid mining, Luxembourg on Thursday struck a 25 million euro ($28 million) investment and cooperation deal with the American asteroid mining company Planetary Resources. The agreement is part of the ambitious SpaceResources.lu initiative — which aims to explore and exploit resources from near-Earth asteroids — launched earlier this year.
Under the terms of the deal, Luxembourg's government will directly invest 12 million euros, while another 13 million euros will come from Société Nationale de Crédit et d'Investissement — the country's state-run bank. Planetary Resources will use these funds, along with the remainder of the $21 million it raised in May, to launch the world's first commercial asteroid prospecting mission by 2020.
"The Grand-Duchy of Luxembourg becoming a shareholder in Planetary Resources seals our partnership and lays the ground of the principles of our cooperation in the years to come, while demonstrating the Government's strong commitment to support the national space sector by attracting innovative activities in space resource utilization and other related areas," Étienne Schneider, Luxembourg's deputy prime minister and minister of the economy, said in a statement.
In recent years, mining of asteroids for precious metals such as platinum has become a venture that has shifted from the realms of science-fiction to reality. Earlier this year, Luxembourg, which has a history of leading innovations in space technology, announced that it will work alongside Planetary Resources and Deep Space Industries — another U.S. space technology company — to harvest minerals and metals from asteroids. And, in June, the government announced that it was creating a 200 million euro fund to attract companies seeking to mine asteroids for valuable minerals.
However, while many near-Earth asteroids are packed with precious metals and elements, and many are even believed to be rich in water — which would make them an ideal way station for future deep space missions — the viability and economics of these ventures is still unclear.
For instance, it is estimated that it will cost NASA $1 billion to bring back just 60 grams of asteroid minerals as part of its planned OSIRIS-REx mission.
© Copyright IBTimes 2023. All rights reserved.