Aston Martin RapidE Electric Car? British Automaker Eyes Market Dominated By Tesla Motors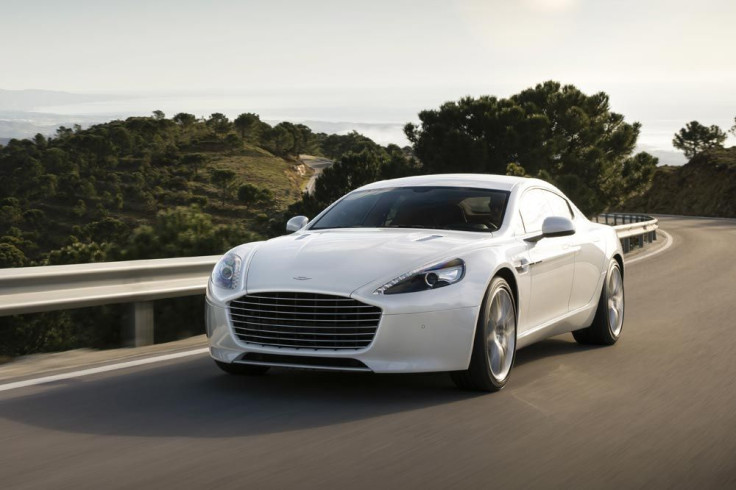 The carmaker that will always be known for making fictional British secret agent James Bond's most famous set of wheels in 1963 now wants to be part of another piece of automotive history.
Aston Martin said Wednesday it plans to be one of the few luxury automakers willing to follow Tesla Motors into the niche market for fully electric luxury cars. The automaker is working with LeEco, a Chinese consumer electronics group better known for handsets and smart televisions, to produce an electric version of the Rapide S, the 12-cyclinder full-sized luxury car. A launch of the so-called RapidE is planned by 2018.
"Aston Martin are dedicated to developing a range of cars with low emission technologies," CEO Andy Palmer said in a statement Wednesday announcing the plan.
2014 Aston Martin Rapide S | AxleGeeks
With its significant head start diving into an untested market for fully electric luxury sedans, Tesla Motors is enjoying an empty field in this niche segment of the automotive industry. And for the most part the luxury electric cars coming out in the next few years are plug-in hybrids, like the Porsche Mission E, which rely largely on gasoline engines to boost range. Most fully electric cars that are out, or coming out in the next few years, are aimed at buyers in the sub-$45,000 range, such as the BMW i3, the Chevrolet Bolt and Tesla's Model 3.
If you exclude the PHEVs, as they're commonly known, there aren't many high-end pure EVs in the works for near-future releases. The 2017 Audi Q8 E-tron crossover SUV is measuring up to be the first real challenger to the Tesla.
The Aston Martin RapidE is likely to be more expensive than an options-loaded six-figure Model S, but if the car's technology is well-received, it could steal business from Tesla.
© Copyright IBTimes 2023. All rights reserved.