CES 2016: Meet The Connected, Autonomous And Electric Cars From Faraday Future, VW, GM And Volvo That Will Drive Us Into The Future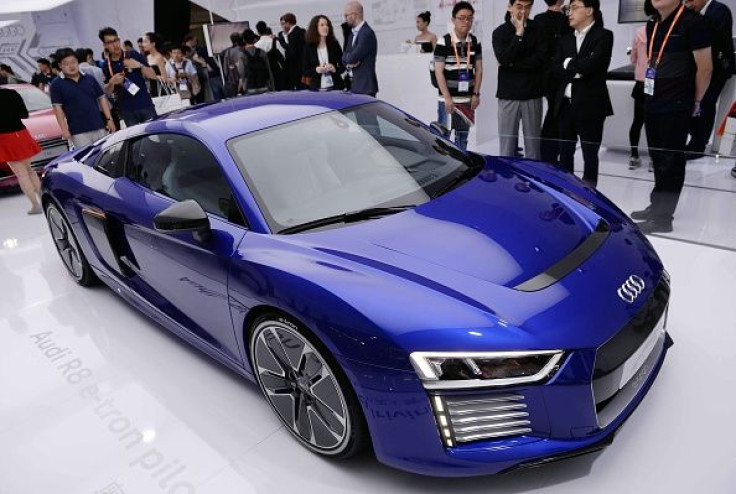 Driverless or autonomous vehicles have been a science fiction staple for a long time with Isaac Asimov short story "Sally" talking about cars with "positronic brains" and communicating by honking slamming doors. At the Consumer Electronics Show (CES) in Las Vegas this week we will see how traditional car companies as well as technology startups are making practical advances to make this future a reality.
Google's self-driving cars have become a regular sight on California roads, and of course a Tesla is like a Buick in Silicon Valley, but this week we'll see more outlandish concepts such as the Rinspeed Etos, a modified BMW i8 with a drone mounted on the rear, as well as production ready cars with semi-autonomous capabilites.
The problem is that the technology is not really the issue. As former iPhone and PlayStation 3 hacker George Hotz recently showed, it is possible, in the space of a month, to use off-the-shelf components to retro-fit a regular car with autonomous technology which could drive itself on the freeway.
The problem of getting autonomous cars onto the road is going to be about changing people's cultural perception about cars, the way they operate and who owns them, as well as convincing regulators that handing control of vehicles traveling at 70mph to a computer is a smart decision.
At CES 2016 this week the presence of car tech will be bigger than ever and one of the most talked-about events will see the secretive Faraday Future unveil its concept car which will give us an indication of what the electric and autonomous car the company is working on for consumers . Faraday Future has teased glimpses of what the car will be able to do and what it will look like, but the company, backed by Chinese billionaire Jia Yueting is representative of a sea-change in the automotive world where technology companies like Google and (reportedly) Apple are set to take on the behemoths of the industry like Ford, General Motors and Mercedes-Benz.
However these old school car companies are not ignoring the car revolution, they are actively embracing it and at CES 2016 we will see this in full force.
Ford is set to announce a partnership with Google to build some of its fleet of self-driving cars while Mercedes-Benz is set to unveil its autonomous vehicle plans in Las Vegas which will build on its F105 concept car announced at last year's show which saw the driver seat rotate to face the back seats creating a mobile office space within the car. Kia and Audi is similarly planning major announcements about their respective driverless car plans with some reports suggesting the German car maker could showcase a production-ready autonomous version of its A8 sedan.
Companies are clearly scrambling to be relevant in this emerging marketplace in the hope of not getting left behind but putting the right technology in place is just the first challenge for automakers.
Trust
A Pew report last year showed that less then 50 percent of people wanted to ride in a driverless car. While this is not an insignificant portion of the population, for car manufacturers to fully commit to producing autonomous cars, they clearly will need to work on winning the trust of over half the population.
Both Google and Ford have publicly stated that 2020 is a realistic date for when fully autonomous cars will be seen on our roads. That timeline is seen as impossible by Regina Joseph, a forecasting expert and lead at New York University's Future Lab, pointing out that it took a decade for smartphones to be widely adopted. "Ten years. And mobile phones are far more accessible from a safety perspective than cars. Introducing autonomous vehicles into rolling stock of driver-led cars? It will take 20 years, not five," Joseph told the Guardian.
As well as convincing consumers, there are also significant regulatory hurdles to overcome, not to mention the tricky insurance situation. Who is responsible if a driverless car crashes? While Google, Volvo and Mercedes have all said they will take the responsibility if one of their autonomous cars crashes, it is unclear how, or even if, insurance companies will handle the situation.
Electric
While autonomous cars are still years -- if not decades -- away from dominating our roads, what is much more immediate is the impact electric cars are having on the automotive marketplace.
Tesla dominates the sector and with its Model 3 is expected to bring its electric cars to a much wider audience with a price of under $40,000. At CES 2016 we will see one of its biggest competitors in this area when General Motors -- which has just announced a partnership with Lyft to develop driverless cars -- shows off a production version of its Bolt electric car which is also set to come in at under $40,000.
The other major electric car announcement of the show will come from Volkswagen. In the same week that the Department of Justice announced charges against the company over violations of the Clean Air Act, Volkswagen Passenger Cars chairman Dr. Herbert Diess is set to unveil a new electric concept car -- reported to be an electric Microbus -- which can travel up to 500 miles on a single charge.
In a statement VW says the new car "marks the beginning of a new era of affordable long-distance electromobility. Innovative features will demonstrate the benefits to the customer that Volkswagen will be able to deliver in the near future thanks to the increasing interconnectedness of the motor car."
Volkswagen says it will also talk about the next generation of connectivity and alongside autonomy and electrification, this will give us an idea of how in-car infotainment systems will evolve in the coming years. In the build up to CES, Ford has said that it will adopt both Apple's CarPlay solution and Google's Android Auto alongside it's own AppLink technology to give drivers as much choice as possible -- simultaneously indicating how fragmented the market is at the moment as all players look to become the dominant force.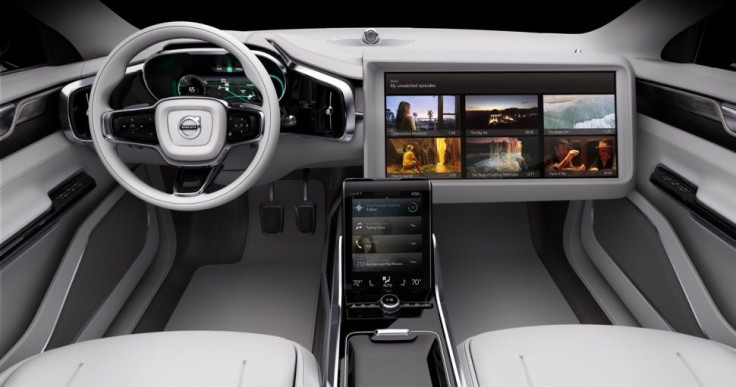 In-car connectivity has been around for many years but at CES 2016 will take it to another level with Volvo ready to unveil a new project it has been working on to bring high definition video streaming to future cars, unveiling a concept car with a giant video screen which flips up from the dashboard for you to enjoy TV and film while the car's computer takes car of the driving. The car will even re-route if it thinks you need a few more minutes to finish watching the latest episode of "Game of Thrones."
© Copyright IBTimes 2023. All rights reserved.