Atheist Group Sues NYC, Bloomberg in Protest of WTC Memorial Cross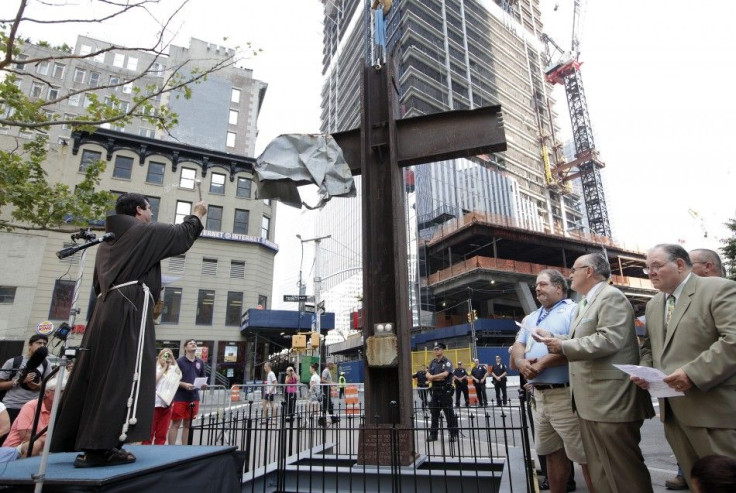 American Atheists, a nonprofit group, has filed a lawsuit protesting the inclusion of the World Trade Center Cross in the 9/11 memorial and museum.
The lawsuit claims that the presence of the cross is unconstitutional because it violates the separation of church and state and because it excludes other religions and belief systems.
"This was an attack against America, not Christianity, and Christianity does not deserve special placement just because the girders look like their religious symbol," the group said in a statement on its Web site.
The WTC cross was initially found amid the rubble in the immediate aftermath of the attacks -- two intersecting beams from one of the towers were found intact and unmanipulated, closely resembling a crucifix. The cross was previously displayed at a church, but was moved to the 9/11 memorial on July 23.
"This cross is now a part of the official WTC memorial," American Atheist President David Silverman said in a press release. "No other religions or philosophies will be honored. It will just be a Christian icon, in the middle of OUR memorial. As a public accommodation, the memorial must allow us (and all other religious philosophies) to include our own display of equal size inside the museum, or not include the cross. Equality is an all-or-nothing deal."
Among the multiple defendants named in the lawsuit are NYC Mayor Michael Bloomberg, New Jersey Governor Chris Christie, the Lower Manhattan Development Corporation, and the World Trade Center Memorial Foundation.
The American Center for Law and Justice plans to file a friend-of-the-court brief defending the presence of the cross at the memorial, Charisma Magazine reported.
"This is another pathetic attempt to rewrite the Constitution and rewrite history by removing a symbol that serves as a powerful remembrance to that fateful attack nearly 10 years ago," Jay Sekulow, chief counsel of the ACLJ, said in a press release. "This lawsuit is deeply flawed and without merit. It is just the latest chapter of an anti-God strategy employed by atheist organizations across the country-a strategy offensive to millions of Americans, a strategy that we're confident will ultimately fail in court.
"We will aggressively defend the placement of this cross," Sekulow continued. "This memorial, a powerful part of the history of 9/11, serves as a constitutionally-sound reminder of the horrors that occurred nearly a decade ago."
MUST READ: Group Fights Atheist Lawsuit Against World Trade Center Cross
© Copyright IBTimes 2023. All rights reserved.