AT&T Chief Diversity Officer: Diversity Key To Company's Profitability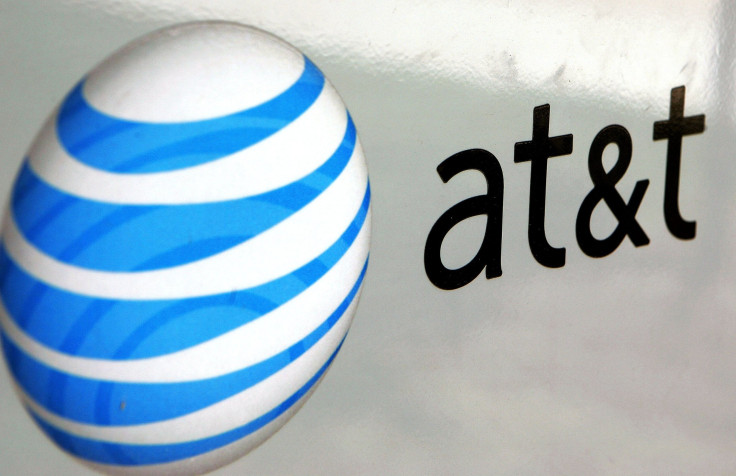 SAN FRANCISCO — For AT&T, diversity is more than a pursuit for its public relations team. It's an important business strategy that affects the company's bottom line, said Cynt Marshall, the head of AT&T's diversity efforts.
That commitment to diversity is projected in a variety of ways, starting with AT&T's board of directors, which includes four women and two African-Americans. The Dallas-based communications giant also counts three African-Americans among its C-suite of leadership executives, including Marshall.
AT&T's representation of Hispanics and African-Americans stands at 13 and 19 percent, respectively — figures that are close to or exceed both group's representation in the overall U.S. population. AT&T, however, has work to do when it comes to women, which have only a 35 percent representation.
The seriousness of AT&T's pursuit of diversity and inclusion can also be felt when looking at Marshall's title of "chief diversity officer." Marshall spoke recently with the International Business Times, explaining why diversity matters at AT&T.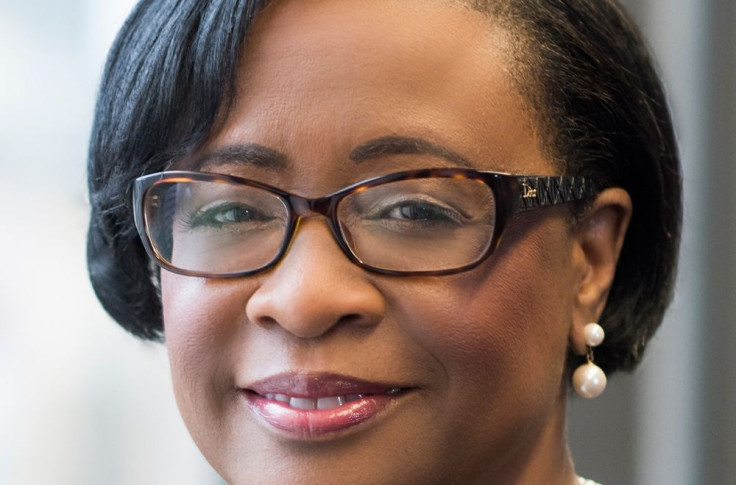 International Business Times: What's it like for you to hold one of the few "chief of diversity" titles in the telecommunications industry?
Cynt Marshall: It is just a part of how we do business at AT&T. As somebody who grew up in the projects in Richmond, California -- to come out of that and be the highest-ranking African-American woman in AT&T because of commitments that people have to diversity and because of what this company is all about, I feel like I absolutely have to give back.
I got recruited right off of Cal's campus 34 years ago to come in and work at this company. They gave me this big pitch about how you could come in immediately leading people, basically saying there was no glass ceiling. "We welcome everybody. You can have a great career here." Very few women came into the ranks at the time. Very few minorities.
So now I look at it, and it is a completely different experience when you start to work here. Now, we have all kinds of programs going on in terms of pipeline and development, and it's all to help people advance to go as high as they want to go in the company. And, of course, I'm blessed enough to lead these efforts.
IBT: How is diversity ingrained at AT&T?
Marshall: For a long time we've worked on ensuring that our workforce reflects our customer base. Then we said, "Not only should our workforce be reflecting it, but we need to make sure our supplier base reflects it, too." If we were going to spend billions every year, we need to make sure we're putting some of that money into the hands of minorities, women, disabled, veteran businesses. Last year we spent $16.5 billion with diverse suppliers because that's another way of just making sure that we are valuing everybody.
Then we said, "We have a diverse customer base so we need to make sure we serve folks and market to them in their language." So we have several hundred centers around the country where you can go in and do business with us in Spanish. We learned a long time ago that if we want to have a profitable business, we need diversity at the table because we need people who can represent the thoughts of everybody that we're trying to serve.
IBT: And is that diversity present at the leadership levels of AT&T?
Marshall: This commitment comes from our chairman [and CEO Randall Stephenson]. He actually leads one of our diversity and inclusion councils. That's imperative because, first of all, you don't want to make decisions or look at issues in a vacuum. You need all kinds of people at the table because people are sensitive to different things based on their background. You want to include everybody and you want your employees to see that. We're not going to say that we're a company of diversity and inclusion and never have you see any diverse leaders at the top.
Diverse governance is big for us. We have a diverse board with about 30 percent women and people of color. We have two African-Americans on our board of directors. It's important for us because it gets back to dollars and cents -- the profitability of the company relies on us having diverse people making the right decisions and not excluding any markets.
It just makes good business sense, but it's also good for our employees, our customers and our suppliers to see our diversity. Not only do our employees think it's a great place to work, but it makes people want to do business with us because they see that we do business with people who look like them. And we don't have to manufacture it. We don't have to go and find some black executive or black officer to come and sit with them.
IBT: What's a specific diversity program you guys have instituted to increase your female representation?
Marshall: We have something recently that we put together that we call the AT&T Executive Women's Leadership Experience. This is where we target about 20 top female general managers or vice president-level leaders who have the potential to move up to more senior roles. Some of these people have left and come back and said, "OK, I really want my career to take off." These are folks that we've identified in a variety of ways and we put them in a whole-year program where they go through three multiday sessions where we expose them to top leaders in our company and outside the company. We expose them to all-around feedback. We give them leadership training. Throughout it they develop networks with each other, externally and we give them executive sponsors. So no matter what phase of life you're in, we are trying to work with you because we realize the value of having women at the table in this tech space that's male dominated.
IBT: AT&T is one of the major tech companies not based in the Bay Area. Does that make it easier to be diverse than say a Google, Facebook or Apple?
Marshall: You just struck a hot button because I spent the first 25 years of my career in California. We spend a lot of time at a lot of schools in California, we do heavy recruiting in California and we have thousands of employees there. Even though our headquarters is in Dallas, we still have a lot of roots in California and we still look at that market as one of the biggest that we have.
As for other companies, I don't know their stories. I don't know their business plans so I can't speak to them, but I can speak to AT&T and tell you that it's not an issue for us. If you walk into our foundry, you will find about 40 percent people of color, and that's the most technical place we have where we do a lot of prototypes, experimentation and all that.
It's not an issue for us, but we're never satisfied with our diversity. We have to keep evolving. You know why? Because the demographics are evolving. The demographics in this country are evolving, and we have to keep up with that.
© Copyright IBTimes 2022. All rights reserved.
FOLLOW MORE IBT NEWS ON THE BELOW CHANNELS