AT&T-DirecTV Merger Rekindles Speculation About Dish Network And Sprint Or T-Mobile Alliance
Dish could raise its competitiveness by contributing its spectrum spectrum to a telecom company, analysts say.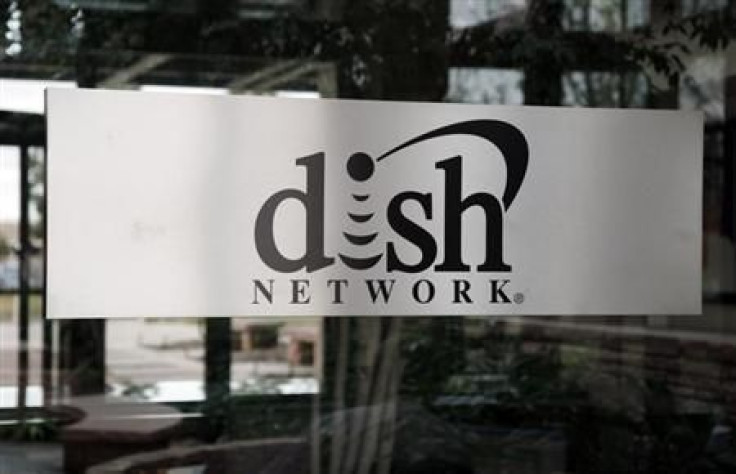 A common complaint among proponents of media diversity is that consolidation begets more consolidation, and those warnings seem more accurate every day.
The argument, as illustrated for years by mega-merger opponents, is that as media companies swallow their competitors, other must follow suit simply to survive. It's a concern that played out again on Sunday when AT&T Inc. (NYSE:T) announced final plans, previously known, to acquire DirecTV (NASDAQ:DTV) for $48.5 billion. That deal was seen, in part, as a response to the proposed merger between Comcast Corporation (NASDAQ:CMCSA) and Time Warner Cable Inc. (NYSE:TWC), and both are a sign that the telecom and pay-TV industries are on an inexorable convergence course as customers view more and more video content on mobile devices.
And it's not over yet. If murmurs among media analysts are any indication, Dish Network Corp (NASDAQ:DISH) isn't about to sit back and do nothing as its biggest competitor gets even bigger. DirecTV and Dish are the only two satellite-television companies in the United States, and if one joins forces with a telecom giant, the other is likely to follow. News of the AT&T-DirecTV merger has rekindled speculation that Dish will align with T-Mobile, a subsidiary of the German telecom DTAG (Deutsche Telekom), or with Sprint Corporation (NYSE:S), which is already rumored to be eyeing a bid for T-Mobile, according to Bloomberg. (Dizzy yet?)
Exactly what form such an alliance would take is still anyone's guess, but Charlie Ergen, Dish's co-founder and chief executive, has already hinted, on numerous occasions, about a partnership with one of the two companies. In light of the proposed AT&T-DirecTV merger, analysts are once again betting it will happen.
"Aligning with Sprint/T-Mobile ... is now increasingly likely to us," Amy Yong, an analyst with Macquarie, said in a research note on Sunday. "Dish can raise its competitive positioning by contributing its spectrum to [Sprint and T-Mobile U.S.] and offer a mobile data plan to its subs while the wireless provider operates the network."
In other words, combining Dish with a major telecom provider would create a delivery system ecosphere to rival the one created by AT&T and DirecTV, and both companies would expand their clout to the point where they would be viable competitors to the media leviathan that is Comcast.
Whatever happens, it will be an uphill climb for Dish, which owns a valuable wireless spectrum, but is still in need of a telecom partner to help make use of it. Last year, Dish tried to acquire Sprint before yielding to SoftBank, a Japanese telecom company, which now has an ownership stake of 80 percent. And last week, Ergen told analysts in a conference call, "We don't have the kind of money to go outbid Sprint for T-Mobile or outbid AT&T for DirecTV," as the New York Times reported.
But that was last week, when the merger of its biggest competitor was little more than a rumor. What a difference a weekend makes.
Got a news tip? Email me. Follow me on Twitter @christopherzara.
© Copyright IBTimes 2023. All rights reserved.