'Attack on Titan,' 'Fairy Tail,' More Now Available On Nintendo Switch
KEY POINTS
Manga fans usually use online sites that offer digital versions for their reading pleasure
Nintendo Switch now offers a wide range of manga content
This is made possible by an app called Ink App
The hybrid gaming console Nintendo Switch is known for its growing list of Switch titles. Although it is popular among gamers because of its portability, it does not have a lot of apps. Interestingly, one of its few apps is now getting a massive manga content drop.
Inky Pen, the comics eReader app on Nintendo Switch, has been in the hybrid console since 2018. The app caters to comics fan with all you can read content for a monthly fee of $7.99. Inky Pen recently collaborated with Kodansha and has introduced a wide range of manga for fans to read.
The new partnership added big hitters in the manga industry. This includes "Fairy Tail," "Battle Angel Alita," "The Ghost In The Shell," "Your Lie In April," and "Attack on Titan," to name a few. The app also offers a few comics for free, but the wide range of manga content is only available through subscription. Interested users and manga fans could download the Ink App at the Nintendo eShop on Nintendo Switch.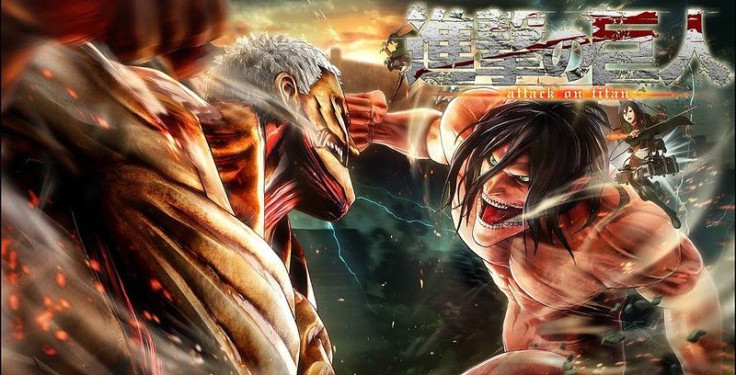 With the arrival of manga content on the app, comic fans could look forward to seeing DC and Marvel comics in the Ink App soon. At the moment, mangas available on Ink App include Ace of the Diamond, Aho-Girl: A Clueless Girl, Air Gear Omnibus, Ajin: Demi-Human, ALIVE, All-Out!!, As the Gods Will The Second Series, Attack on Titan Anthology, Attack on Titan: Before the Fall, and Attack on Titan: Junior High.
Fans of Battle Angel Alita Mars Chronicle, Battle Angel Alita: Last Order Omnibus, Beauty Bunny, BLAME!, Fairy Tail Blue Mistral, Fairy Tail Ice Trail, Fairy Tail, and Ghost in the Shell: Stand Alone Complex, can now read them on the app. The Heroic Legend of Arslan, The Prince in His Dark Days, The Seven Deadly Sins, To Your Eternity, Tokyo Mew Mew Omnibus, Toppu GP, Tsuredure Children, Until Your Bones Rot, Waiting for Spring, Wake Up, Sleeping Beauty and Yagyu Ninja Scrolls, are also available on the app.
Aside from manga content, Nintendo Switch could also introduce Crunchyroll, an anime streaming service that could attract more anime and manga fans.
© Copyright IBTimes 2023. All rights reserved.