'One Piece' Chapter 979 Early Scans Tease Hunt For Kaido's Son, All-Star Seat Vacancy, More
KEY POINTS
A new set of "One Piece" Chapter 979 spoilers recently surfaced online
The spoilers hint of the Flying Six's hunt for Kaido's son
"One Piece" Chapter 979 spoilers reveal that Kanjuro has never been to Onigashima
" One Piece" Chapter 979 will take another week-long hiatus before it finally arrives. The previous chapter of the popular manga series introduced the Flying Six. A new set or early scans recently surfaced online, teasing about the hunt for Kaido's son and revealing some details about the upcoming chapter.
"One Piece" Chapter 979 Early Scans
On Reddit, a user named u/gyrozepp95 shares the latest set of early spoilers for "One Piece" chapter 979. According to the leak, fans would learn in the upcoming chapter that it was King who summoned the Flying Six to the hall and not Kaido. The fresh set of spoilers also reveals that Kanjuro has never been to Onigashima, where the Fire Festival is currently held.
Interestingly, the spoilers also talk about King discussing with the Flying Six some details about Kaido's son. He also instructs them to go and look for the son of the Beast Pirates' captain. This detail contrasts earlier predictions that the Flying Six and Kaido's have some kind of connection. Earlier speculations believe that Kaido needs the Tobi Roppo whenever he talks to his son because only they could handle him (Kaido's son).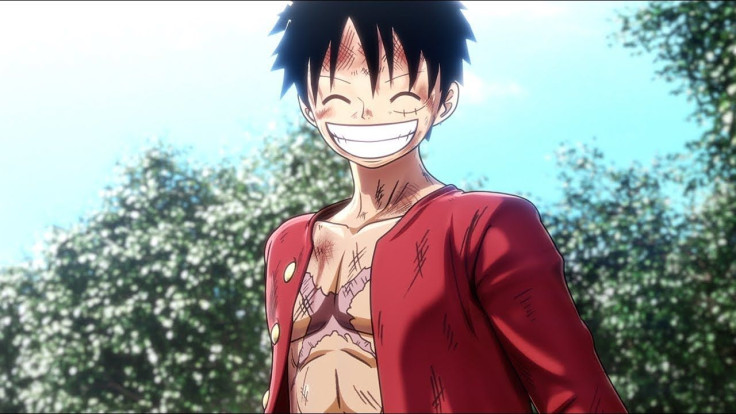 Aside from this, the latest "One Piece" Chapter 979 spoilers also reveal that the All-Star seat in Kaido's crew is vacant. It adds that the spot is what some members of the Flying Six want to occupy. The spoilers also mention that Who's Who and Sasaki are among those aspiring to get the All-Star set in Kaido's crew.
Other "One Piece" Chapter 979 Details
While the early scans shared on Reddit are interesting, it is worth mentioning that these details are not official. In other words, tale this information with a good measure of salt. Meanwhile, "One Piece" Chapter 979 is slated to arrive on May 10, 2020, and would be available on digital platforms a day after.
Although fans are anticipating that the upcoming chapter would reveal the identity of Kaido's mysterious son, many believe that it might not yet happen in "One Piece" Chapter 979. Kaido's son might be a crucial element in the battle at Onigashima and could impact the adventure of Luffy and his crew.
© Copyright IBTimes 2023. All rights reserved.
FOLLOW MORE IBT NEWS ON THE BELOW CHANNELS