Australian Militants Risk Losing Citizenship As Government Mulls New Anti-Terror Measures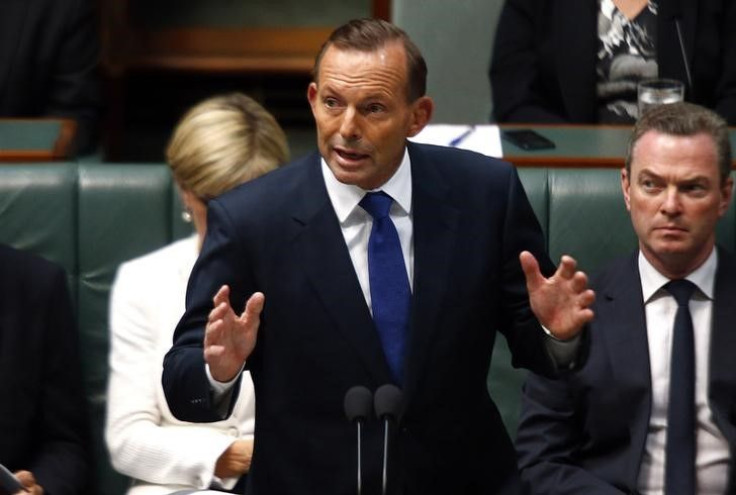 In a move aimed at curbing the flow of foreign fighters to the Islamic State group in Iraq and Syria, the Australian government is planning to strip citizenship from dual nationals engaged in terrorism or "terrorist-related" activities. The changes to the Australian Citizenship Act are expected to be tabled in the parliament in the coming weeks.
"The new powers will apply to dual citizens who fight with or support groups such as ISIL, or Daesh, as well as so-called 'lone wolves', whether in Australia or on foreign soil," Abbott and Australian Minister for Immigration and Border Protection Peter Dutton said in a joint statement released Tuesday."The changes will be consistent with our international legal obligation not to leave a person stateless."
Under the country's current citizenship laws, Australian nationals possessing dual citizenship who serve in the armed forces of a country at war with Australia lose their citizenship. "There should be no difference in how we treat Australians who join a hostile army and those engaged in terrorism -- both are betraying our country and don't deserve to be citizens of Australia," Abbott and Dutton said in the statement.
However, the move to amend the citizenship laws has come under criticism by several members within Abbott's cabinet, the Sydney Morning Herald reported.
The concerns stem from the fact that if the amendments are passed, a single minister -- in this case, Dutton -- would have the sole discretion to revoke citizenship from dual nationals who are suspected of being involved in terrorism, even if they have not been convicted of any offense.
Abbott, however, sought to dispel these concerns and announced that there would be safeguards in place, including judicial review, to "balance these powers."
The announcement comes amid recent reports that a Sydney mother abandoned her two children and fled to Syria to join ISIS. According to some estimates, of the over 20,000 foreign nationals currently fighting for militant groups, including ISIS, in Iraq and Syria, up to 150 are Australians.
© Copyright IBTimes 2023. All rights reserved.