Iran, Australia To Share Intelligence On Australians Fighting For ISIS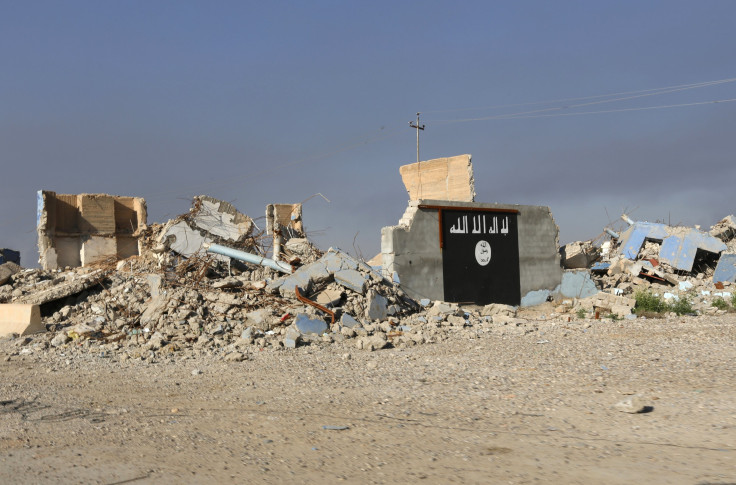 Australia and Iran have agreed to share intelligence on Australians fighting for militant groups in Iraq, Australian foreign minister Julie Bishop announced on Sunday. She revealed the details after a meeting with Iranian President Hassan Rouhani and said the two countries would cooperate to curtail extremist factions like the Islamic State group.
"During my discussions with the national leadership here it was agreed that we could share intelligence, particularly on the foreign terrorist fighters from Australia who are taking part in this conflict in Iraq," Bishop said, according to the Sydney Morning Herald.
About 100 Australians are believed to be fighting for ISIS, also known as Daesh, in Iraq and Syria, with five teenagers arrested over the weekend in Melbourne for an alleged plot to carry out an attack at a World War One remembrance event, known as Anzac Day.
Bishop described the arrangement with Tehran as "informal," and added: "I believe that Iran has information that we would seek and they were very agreeable to share that information with us."
Australia is part of the U.S.-led international coalition conducting airstrikes against ISIS in Iraq and Syria. Iran is not a member of that coalition, but has been heavily involved in providing troops and material support for armed groups fighting the extremist Sunni militant group in both countries. Tehran has also been supplying arms and fighters to the Syrian government, led by President Bashar Assad, as part of a campaign against the Sunni ISIS, which regards Shia Islam as heretical. Assad is opposed by Western powers, but Washington has recently softened its stance on whether his departure would be necessary for peace in Syria.
"Iran is determined to use their resources and energy and efforts to defeat Daesh," Bishop said on Sunday. "They see Daesh as the most significant global threat at present, that was the way Rouhani put it to me."
She also declared that a nuclear deal with Tehran was within reach, signaling Australia's confidence in an agreement that has led to a straining of relations between Israel and the U.S.
"I think there is genuine regret the relationship with the United States has deteriorated to the extent that it did and has remained so for such a long time. They all have personal recollections of studying in the U.S., of better times. I found those insights quite telling," Bishop reportedly said.
Australia had reportedly been pushing for the deal for months, but accelerated the talks after a December attack in which a Sydney cafe was besieged by Iranian refugee Man Haron Monis, an ISIS sympathizer.
Militant groups that share Iran's loyalty to Shia Islam were heavily involved in a March offensive to recapture the Iraqi city of Tikrit from ISIS. However, there have also been reports of Shia troops executing minority Sunni civilians, with Human Rights Watch accusing Iran-backed groups of killing at least 255 Sunnis in retaliation against ISIS.
© Copyright IBTimes 2023. All rights reserved.