Australian Prime Minister Retires After 'Winner Takes All, Loser Retires' Vote Spectacularly Backfires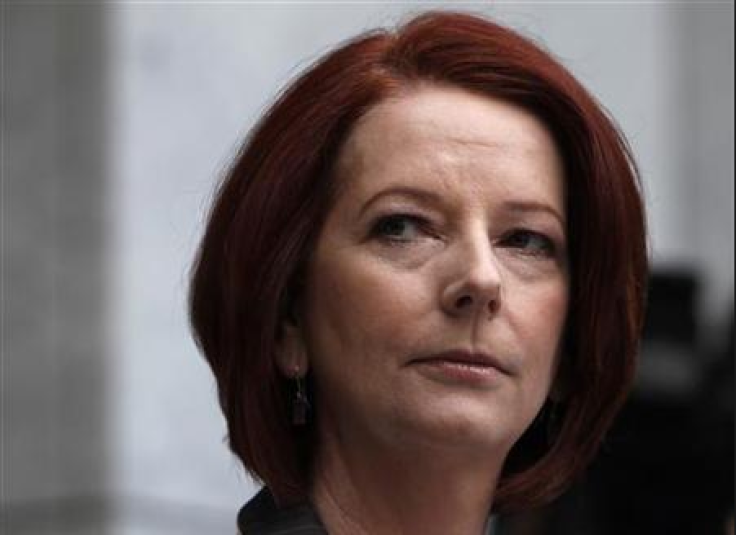 Australian Prime Minister Julia Gillard dramatically retired from politics Wednesday after her Australian Labor Party voted to return main rival Kevin Rudd as leader.
The move could destabilize the current government as many independent MPs were keeping Gillard's minority Labor government in power and may not back Rudd as the de facto leader. A vote of confidence will be held on Thursday, the last sitting day in parliament before elections in September.
Gillard lost in the party vote of 57-45 after telling Rudd that whoever loses should retire from politics forever. Her loss may not come as a surprise to many as party support was down to 30 percent in the polls, suggesting that Labor was set to lose up to half of its seats, according to a report by the Guardian newspaper of London.
Rudd's return began in the morning as his supporters were circulating a petition calling for his return to power. Gillard, who had been in involved in two similar votes in as many years, called a third.
"It is in the best interest of the nation and the Labor Party for this to be resolved," Gillard said. "This is it. There are no more opportunities; tonight's the night."
While Rudd will lead Labor into September's election, it's not clear whether he will be able to continue as prime minister just now. Gillard must now officially inform Governor-General Quentin Bryce, Queen Elizabeth II's representative in Australia, of the vote and ask for Rudd to be commissioned as the prime minister.
© Copyright IBTimes 2023. All rights reserved.
FOLLOW MORE IBT NEWS ON THE BELOW CHANNELS