'Back 4 Blood': Everything New In The Big February Update
KEY POINTS
The February update introduced plenty of balance changes to the game
Walker received a new passive skill along with updates to Mom and Hoffman
Almost every weapon in the game was rebalanced
Turtle Rock Studios released a big balance patch for "Back 4 Blood" recently, and it seems like things are looking great as far as weapon, card and character statistics go. A few neat features were also added to help keep the flow of gameplay smooth and uninterrupted.
For players who haven't played "Back 4 Blood" in a while, now may be the best time to give the game another go. Here's a quick summary of the most important changes that came with the latest patch.
Campaign Changes
The biggest addition to the vanilla campaign mode is the "Stay Together" feature, which allows a squad of randomly-matched players to stay together after a match instead of automatically getting disbanded by the game. It's a small change, but it saves many players the hassle of going through several loading screens and matchmaking queues.
A few campaign-related changes were also implemented such as increased ammo pickups from crates, decreased friendly fire values, the ability to earn Supply Points from failed runs and a small change to make the melee weapons able to hit the Breaker's weak spots.
Character Changes
Walker's "Military Training" passive got replaced by the new "Incoming!" ability, which allows him to mark targets and reduce the damage they deal. However, this means that he will no longer have increased accuracy after every precision kill.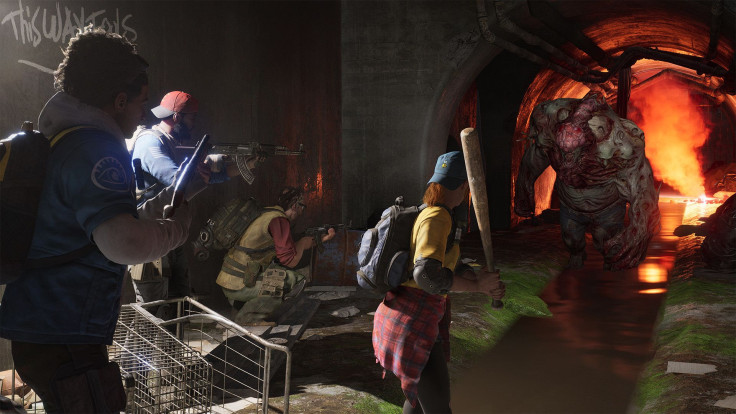 Mom and Hoffman also got some minor tweaks. All allies that Mom revives will now be fully healed, and Hoffman's passive ability now grants him a 1% chance to find offensive items like grenades from every kill. His passive team-wide max ammo boost was also increased by 5%.
Cards and Weapons
Turtle Rock touched a lot of cards this patch and more balancing work is expected in future updates. Some cards like Stamina and Mandatory PT had their effects reduced while other cards that grant stat bumps have had their negative trade-offs removed. For the complete list of rebalanced cards, visit the official patch notes here.
As for weapons, most of the arsenal received buffs to aim-down-sights speed, quality-related damage scaling, and range fall-off. This mostly applies to semi-auto sniper rifles, the 5.56mm assault rifles, pistols and some submachine guns.
Meanwhile, weapons like the AK47, Barrett, UMP-45 and Phoenix were rebalanced to be more in line with the rest in terms of damage output and effective range.
Other Changes
Cleaner AI should no longer block players as much as they used to. Additionally, Charred Ridden will no longer trigger car alarms by themselves. The Reeker's melee damage output was also cut in half to make them slightly fairer to fight against.
There's also a plethora of minor bug fixes that should make the game more stable in general.
© Copyright IBTimes 2023. All rights reserved.