Bacon-Scented Alarm Clock: Oscar Mayer Invents Greatest iPhone Wakeup Tool … Ever [PHOTO]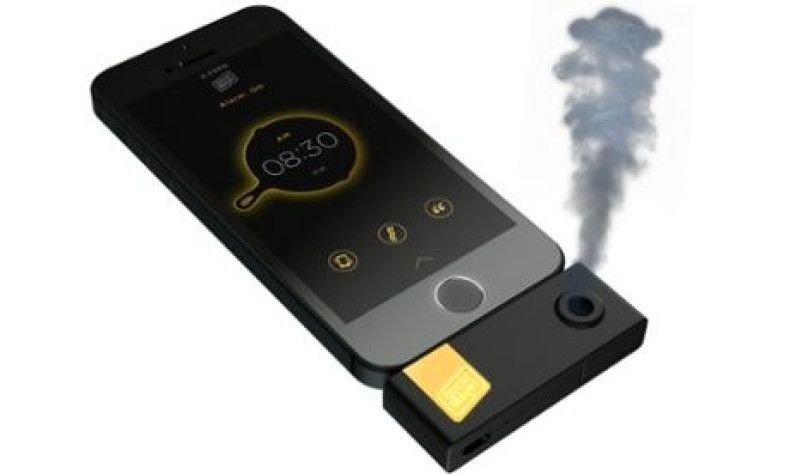 If your alarm clock just isn't doing the trick to wake you up anymore, perhaps you'll need to tap into another of your five senses: smell. And what's the absolute, indisputable best smell in the world? Bacon, obviously.
Oscar Mayer, the American meat company famous for its wieners, created a device that turns your smartphone into a kitchen with a bacon-scented alarm clock. A small device is simply plugged into the headphone jack of an iPhone and connected to an app that allows users to emit the sounds and smells of fresh-cooked bacon.
The Kraft-owned company said "Wake Up & Smell The Bacon" will be available on the site from March 3 until April 4, 2014. However, it's not for sale; those who desire a bacon-scented alarm clock must fill out an application and will only receive the device if they are chosen. Anyone could download the iPhone alarm app, though, which emits the sound of cooking bacon.
"With nearly two million mentions of #bacon on Instagram, it seems people never get tired of bacon. That's why our team decided to develop a device to give folks what they long for most," Tom Bick, senior director of integrated marketing and advertising at Oscar Mayer, said in a statement. "As the category leader, Oscar Mayer is thrilled to bring the first-ever bacon-scented mobile device to market, giving bacon aficionados a new reason to welcome their morning alarm clocks."
Oscar Mayer also released an epic video advertisement to promote the bacon alarm clock, with a nymph-like woman roaming a forest with the "finest" aroma discharging from bacon flowers. The latest invention comes from the Oscar Mayer Institute for the Advancement of Bacon, which dubs itself the "consortium of the world's greatest bacon minds dedicated to unlocking the bacon's deepest mysteries for the benefit of bacon lovers everywhere."