Bangladesh Islamist Threat: Police Investigate Alleged Email Threat Against Media Organizations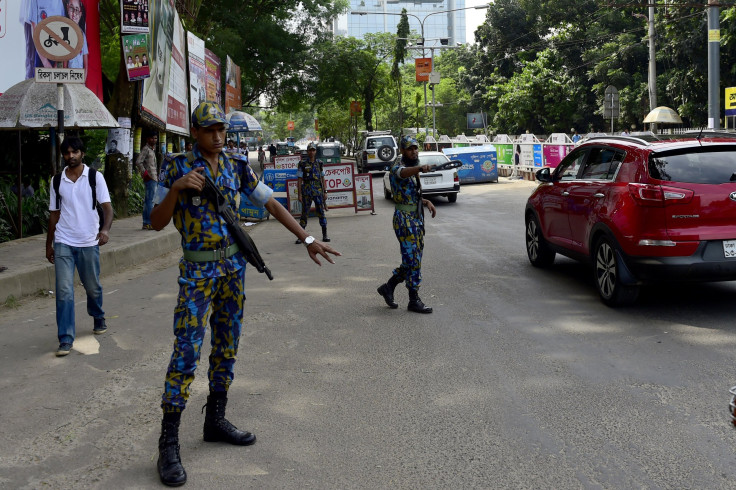 Bangladesh's police said Tuesday they were investigating an email sent Monday to various media outlets allegedly by a banned Islamist group in the country, threatening to topple "towering buildings." The email also warned local media not to run anything against jihad, handed down a six-point directive, which among other things, called for women to stay home and asked media houses to fire female executives.
The letter was signed by Ansarullah Bangla Team, which has been associated with several groups claiming responsibility for the death of four atheist bloggers this year, the Associated Press reported, adding that it did not receive the letter. The letter also named nine bloggers living abroad and six in Bangladesh and threatened to kill them.
The email reportedly read: "Everyone is being warned against succumbing to provocations by atheists in the country and those hiding abroad. Otherwise, their fate will be like that of Niloy Neel, Oyasiqur Babu, Avijit Roy etc. Not a single atheist will be spared. Killing them is 'wajib' as ordained by Allah Rasul."
Muntasirul Islam, a police spokesman, said, according to bdnews24.com, a local online news website: "We have learnt of the email sent by Ansarullah Bangla Team to media establishments. The higher authorities have been informed. We are looking into the matter and trying to ascertain who are behind this and place from where it has been sent."
According to Dhaka Tribune, a local newspaper, the email further read: "From now on, our instruction is the law and if you [the media] do not follow the way of Islam, the outcome will be dreadful. The towering building will come crumbling down to the ground and your heads to the feet of the soldiers of Islam."
Authorities said, according to local reports, that the mail was sent from a computer in the southeastern district of Chittagong.
The email also said, according to bdnews24.com: "If your freedom of expression breaks the limit we have set, every news media unit should be prepared to face [the consequences] of our freedom to vent our anger. Since the Islamic Sharia holds the working of women outside home and their movements without the 'purdah' as punishable offence, those employing them are equally guilty."
The email threat follows attacks on two foreign nationals in the South Asian country earlier this month. Although the Islamic State group claimed responsibility for the attacks, the government denied the claim saying the group was not active in Bangladesh.
© Copyright IBTimes 2023. All rights reserved.