Bangladesh Trying To Do 'Tight Balancing Act' Between India, China As Its Economy Faces Next-Gen Challenges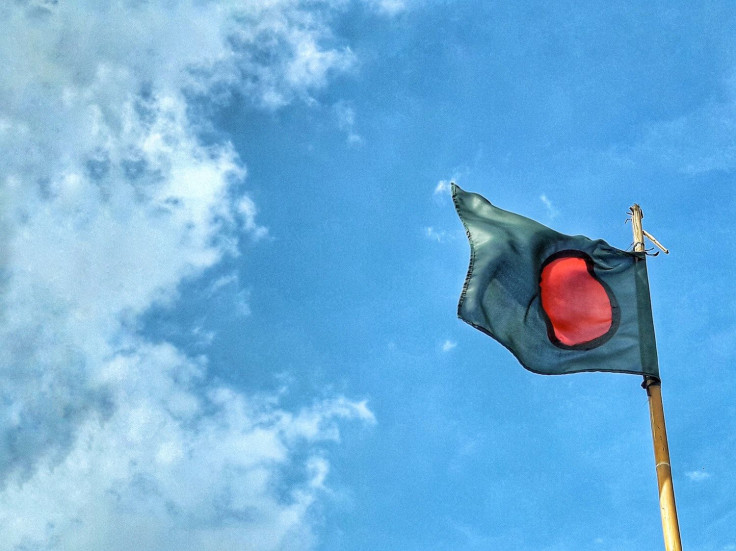 KEY POINTS
Bangladesh is facing a new set of challenges after making great progress in poverty reduction
Despite growth, the country continues to face inflation, income inequality, energy shortages and other socio-economic insecurities
It also has to walk the diplomatic tightrope as India and China jostle for power and influence in the region
Bangladesh — a country that saw sensational growth since it was proclaimed an independent nation in 1971 — is currently facing the next generation of challenges as it looks to consolidate its position as an emerging economy.
At a time when Bangladesh's economic weaknesses are showing, the country is also faced with the challenge of navigating through the geoeconomic and geopolitical shifts in the region.
The country's "past is impressive. but the journey from present to future is hardly going to be a linear progression of the past," Mustafizur Rahman, distinguished fellow at Centre for Policy Dialogue (CPD), told International Business Times.
The rise of Bangladesh is inarguably a remarkable story of progress and poverty reduction as it transformed from one of the poorest nations at birth to a nation that's on equal footing as many other countries in the South Asian neighborhood. However, the country has shown signs of stalling in recent years and continues to face issues like inflation, income inequality, energy shortages, volatility of the Bangladeshi taka and other socio-economic vulnerabilities.
"No one can deny Bangladesh's impressive success in poverty alleviation, progress in terms of socio-economic indicators, gender empowerment. Now Bangladesh is having to face the next generation of challenges: maintaining export competitiveness when market access is no longer available, not only access to education, but the quality of education, environmental concerns as an ecologically most vulnerable country. Inequality (income, consumption and assets) is rising in spite of significant poverty alleviation," Rahman said.
Bangladesh reached the lower-middle income status in 2015 and is on track to graduate from the UN's Least Developed Countries (LDC) list in 2026. The country has changed its economic trajectory since former U.S. diplomat Henry Kissinger famously called it a "basket case."
"It is trying to project that it is no more an 'international bottomless basket case' as per a number of socio-economic indicators like longevities, gender parity in education, health, and education access indicators, infant mortality and mother mortality indicators," Rahman added.
Today, Bangladesh is capitalizing on these aspects as it vies for a better seat among other nations. But it is also turning into a site for a power contest in the region, which is expected to play a role in Bangladesh's growth trajectory.
"Bangladesh is trying to do a tight balancing act between India and China," which is "not an easy task," Rahman said.
The country has also been "trying to woo Indian and Chinese investment by offering dedicated
export processing zones," he added.
What further complicates the power contest is that the India-China jostle for power is not a two-player game. The U.S. too is invested in the Indo-Pacific region, which in turn means countries like Bangladesh have to walk the diplomatic tightrope.
Rahman noted that Bangladesh experiences both "centrifugal and centripetal pulls" as a result of this.
"It is challenging for Bangladesh to balance its relationships as China and India are both in
BRICS, but India is a member of the 10-member Indo-Pacific alliance, with US, an alliance
perceived to be anti-China," he said.
Dhaka traditionally has a very strong relationship with New Delhi, which is a major player in infrastructural investment in Bangladesh. But, on the other hand, China has included Bangladesh in its Belt and Road Initiative, which India is not a part of.
Beijing had also strongly opposed the idea of Dhaka agreeing to join the QUAD alliance, which currently has the U.S., India, Australia and Japan as members.
Hence, "a tightrope walking and balancing act indeed" for Bangladesh, Rahman added.
As Bangladesh gears up for another round of elections in a few months, the outcome of it could affect the political climate in the region and also change the growth trajectory of the country.
© Copyright IBTimes 2023. All rights reserved.