Barclays, Credit Suisse Questioned In High-Frequency Trading Investigation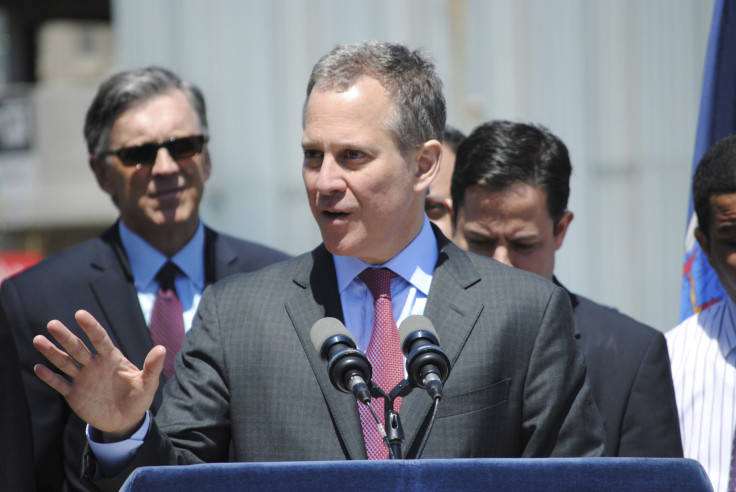 Some of the world's biggest banks are in the crosshairs of New York Attorney General Eric Schneiderman as part of his probe into high-frequency trading, the controversial practice in which traders get an edge over other investors by buying and selling shares in milliseconds.
Barclays and Credit Suisse are among the banks that have been subpoenaed by Schneiderman, sources tell International Business Times.
The information sought by Schneiderman from the banks focuses on their dark pools, which are off-exchange platforms that let traders buy and sell stock anonymously under the radar of the rest of the market. Such dark pools, which are now responsible for about 12 percent to 15 percent of all trades in the U.S., have aroused the concerns of regulators because sophisticated players like high-frequency traders are able to exploit the system.
Barclays' LX and Credit Suisse's Crossfinder are the two biggest dark pools by trading volume.
The controversy surrounding high-frequency trading and dark pools was highlighted in Michael Lewis' best-selling book "Flash Boys," which looked at dark pools operated by Credit Suisse (Crossfinder), Goldman Sachs (Sigma X) and Merrill Lynch (MLXN). Lewis described how high-frequency traders are able to pay for a special connection to the dark pools, find another trader's order, go to a public exchange like the NYSE or Nasdaq, buy it at a lower price, and then quickly sell it to the buyer in the dark pool at a higher price.
In recent months, some institutional funds have stopped trading in some of the biggest dark pools because they feel that they're being burned by high-frequency traders who catch on to their trading strategies, several former bank executives tell IBTimes. "If I'm being screwed, why am I in this pool?" says one executive. "What is the advantage of being in the dark pool than in [the public exchanges]?"
High-frequency traders defend the practice by arguing that it has proven beneficial to the market by making trading cheaper and easier.
As part of his investigation, Schneiderman is planning to subpoena exchanges and alternative trading platforms about their relationships with high-frequency trading firms, reports Reuters. The New York Stock Exchange and BATS have already been cooperating with the attorney general, sources told Reuters. Two weeks ago, at least six high-frequency trading firms were sent subpoenas.
High-frequency trading is also being probed by the Securities and Exchange Commission, the Commodity Futures Trading Commission and the FBI.
Spokesmen for Barclays and Credit Suisse declined comment to IBTimes. Spokespersons for Goldman Sachs, Merrill Lynch and Morgan Stanley declined comment when asked whether they had received letters requesting information from Schneiderman as part of the probe. A spokesman for Schneiderman also declined comment.
© Copyright IBTimes 2023. All rights reserved.
FOLLOW MORE IBT NEWS ON THE BELOW CHANNELS