Barclays Raising $9 Billion After Capital Shortfall Bigger Than Expected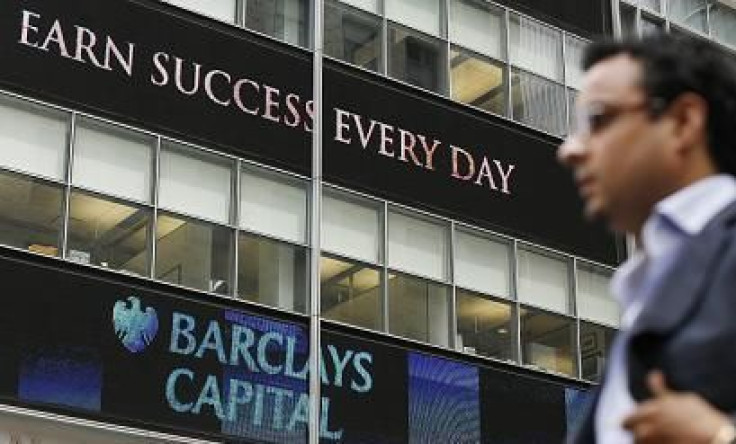 London-based bank Barclays PLC (NYSE:BCS) said on Tuesday that it's raising 7.8 billion pounds, or about $12 billion, to help stem losses and beef up its balance sheet to meet regulatory demands.
The company has a 12.8 billion pound financial "hole" in its balance sheet after new regulations were passed in the UK, the Financial Times reported. The bank will raise 5.8 billion pounds in new capital after reporting a 168 million pound loss in its second quarter, the New York Times reported.
That $9 billion will come via a rights offering in which current shareholders may buy one new share at a 40 percent discount to Monday's closing price for each share they currently own.
Barclays' shares fell four percent on Monday and slid another 5.5 percent in early trading on Tuesday after the size of the bank's shortfall exceeded market expectations.
Speaking to analysts on Tuesday, Barclays CEO Anthony Jenkins blamed the moves on June's UK ruling from the Prudential Regulation Authority, which requires all banks to hold a minimum of 3 percent equity over total assets.
Jenkins said in the company's statement announcing the plan that Barclays will respond "quickly and decisively to meet this new target" and called the new plan "bold and balanced." Barclays Chairman Sir David Walker said that once the plan is implemented, "We expect Barclays to be in an even stronger capital position."
The bank also said it plans to issue up to 2 billion pounds of what it called contingent capital. Contingent capital are securities that convert to equity if a bank's capital levels fall to a certain point. Barclays will also jettison about 80 billion pounds of assets from its balance sheet and improve its leverage ratio.
Also on Tuesday, Barclays said it will contest allegations it avoided government bailouts in 2008 with help from Qatar, Reuters reported. The fundraising from that period has been under investigation by the Financial Conduct Authority and the Serious Fraud Office in Britain, and Barclays said it has responded to the FCA's preliminary findings and expects "further developments in the near term."
© Copyright IBTimes 2023. All rights reserved.
FOLLOW MORE IBT NEWS ON THE BELOW CHANNELS