'Battlefield 2042' Won't Have This Fan-Favorite Mode And Feature At Launch
KEY POINTS
"Battlefield 2042" is the latest franchise installment from EA and DICE
The game will be playable on Xbox and PlayStation consoles, as well as on PC
"Battlefield 2042" is set to release on Oct. 22
"Battlefield 2042" is one of the heavily anticipated titles releasing this year. While other multiplayer games are scrambling to get into the eSport scene, it appears that DIC and EA will not yet introduce the ranked mode at the game's launch.
"Battlefield 2042" will launch without a ranked or eSport mode and Rent A Server. Ripple Effect Studios Senior Design Director Justin Wiebe confirmed these launch details in a video interview with Battlefield Nation last week.
When the interviewer asked Wiebe if the devs have plans to directly support the creation tools available in Battlefield Portal in making eSports-focused modes and maps, Wiebe said, "There's no plan to have any kind of ranked or eSport mode at launch. This is something that obviously we want to hear more about from the community, if that's something that's important to the community we'd like to hear about it. And we'll kind of see what happens after that."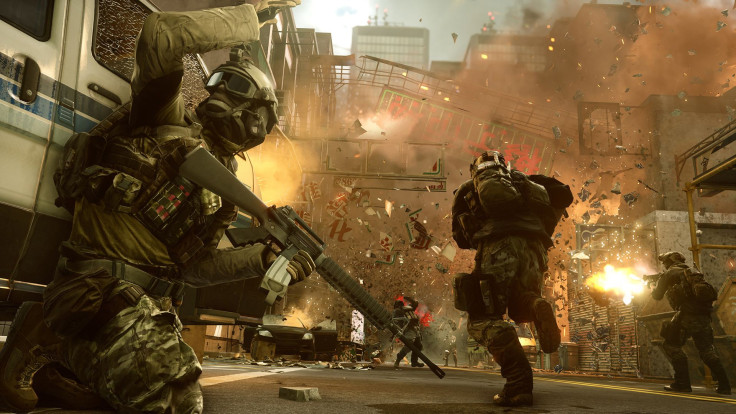 Wiebe was also asked during the interview about the possibility of a "Battlefield 2042" rent a server being available. The design director confirmed that it will not be available at launch as well. Wiebe said, "When we launch the servers that people are gonna deploy, (they) are gonna be free for everyone, so regardless if you wanna say it's just, you and me against a whole bunch of AI, or if you wanna run a 128-player server, it's absolutely free."
The design designer added, "We also understand that there are some who are really big fans of the server rental program. That is something we've been actively talking about, but there's no commitment to something like that at this time. We do understand that it is important to some of our community members, and so we're actively taking a look at it."
"Battlefield" titles have not centered on dedicated competitive modes in the past, so this news is not surprising or unexpected at all. However, even without the ranked or eSports mode at launch, it appears that game developers have a huge set of post-launch plans for "Battlefield 2042." Earlier reports suggested that the game would roll out new characters, new maps and modes through post-launch seasonal updates.
"Battlefield 2042" is scheduled to launch on PC, PlayStation 4, PS5, Xbox One, Xbox Series X and Xbox Series S. The game will release on Oct. 22.
© Copyright IBTimes 2023. All rights reserved.
FOLLOW MORE IBT NEWS ON THE BELOW CHANNELS