'Battlefield 4' Problems: Mantle Update Delayed; Users Continue To Experience Bugs
AMD's Mantle update is delayed, leaving many players angry at the game's many glitches.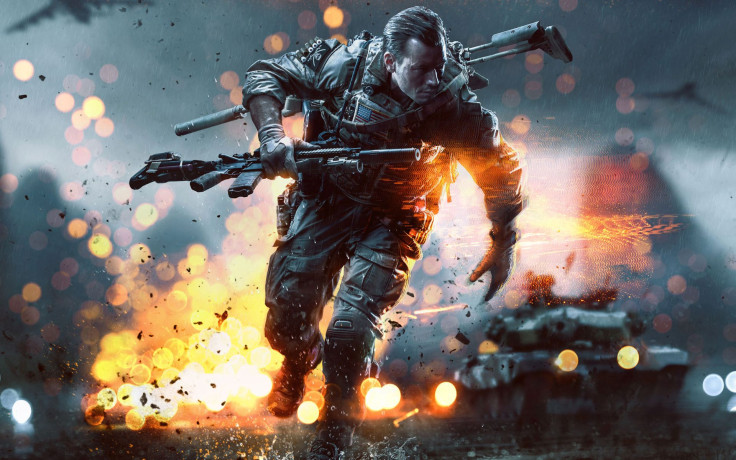 Last year, Advance Micro Devices (NYSE: AMD) and DICE promised gamers a patch for EA's first-person shooter "Battlefield 4." The patch would bring Mantle support to the 2013 title, which outsold Infinity Ward's "Call of Duty: Ghosts" on the next-gen PlayStation 4 in the U.K. Though AMD promised the patch last year, many gamers are still experiencing "Battlefield 4" glitches on their next-gen PS4s or Xbox Ones.
Mantle is a low-level API created to improve a game's visuals and efficiency. The fix was expected to reach players in December 2013. "After much consideration, the decision was made to delay the Mantle patch for 'Battlefield 4,'" an AMD representative told gaming site Polygon. "AMD continues to support DICE on the public introduction of Mantle, and we are tremendously excited about the coming release for 'Battlefield 4!' We are now targeting a January release and will have more information to share in the new year."
"Battlefield 4" launched in late October and early November 2013 in several countries. Though it is currently available for the Xbox One, PlayStation 4, PlayStation 3, Xbox 360 and PC, the game experienced many glitches during the first month of its launch, and players are still reporting errors as recent as Jan. 5. Due to the growing frustration with "BF4," many users took to the "BF4" forum, posting their annoyance with the developers. "Many of us paid over a hundred dollars for a game that was so clearly not ready for release and while I truly believe that some DICE devs are sorry, I don't see flipping a few switches to give players extra experience as anything but damage control," posted one user. "If EA/DICE are truly sorry, they can show it through action. More developer-player interaction, involve the community in balance decisions, constant updates on patch progress, FULL patch notes, Premium content that isn't camo. I won't want to be so negative. I'd like to see double XP as a start. I sincerely hope that EA/DICE follows through."
In late December, DICE halted work on upcoming "Battlefield 4" DLC to work on the game's errors. EA is also facing two class-action lawsuits over the game's problems. Both claim that the developer misled investors about the game's working condition. EA responded by saying that each case was "meritless" and that the company will fight both lawsuits.
Have you experienced any bugs or issues while playing "Battlefield 4?" Which console are you using? Leave a comment below.
© Copyright IBTimes 2023. All rights reserved.