'Battlefield 4' China Rising Bugs: 'BF4' Premium PC, PS4 And Xbox Players Report Server Joining Problems; EA DICE Promises Fixes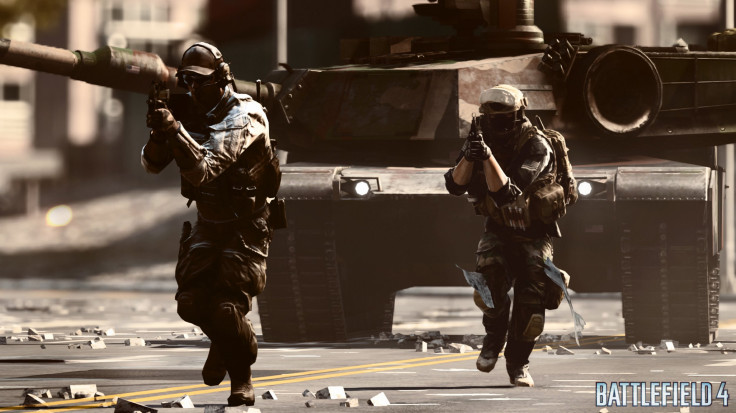 Electronic Arts (NASDAQ:EA) and its Sweden-based subsidiary studio, DICE, can't seem to avoid bug-ridden "Battlefield 4" releases. According to several posts on EA's Answer HQ support site, the early release of the "BF4" China Rising downloadable content (DLC) pack for "Battlefield 4" premium users has been anything but perfect.
Among the top problems reported by "Battlefield 4" PC users are issues relating to being kicked out of servers when trying to play "Battlefield 4: China Rising." According to the support page dedicated to "Battlefield 4: China Rising" issues, DICE has discovered the issue causing the problem and is working on a fix through its backend.
Console "Battlefield 4" players haven't had it much better, either, with reports of Microsoft (NASDAQ:MSFT) Xbox 360 users reportedly unable to join "Battlefield 4: China Rising" servers after installing the China Rising DLC. Sony (NYSE:SNE) PlayStation 4 (PS4) users have also experienced similar problems with "Battlefield 4" premium subscribers being greeted with a message saying that the China Rising DLC is still missing.
While EA DICE has compiled a frequently asked questions (FAQ) page for "Battlefield 4: China Rising" DLC problems, there's no specific timeframe indication on when each particular "Battlefield 4: China Rising" issue will be fixed.
Currently, "Battlefield 4's" China Rising DLC is available for "BF4" premium players on PC, Xbox One, Xbox 360, PlayStation 4 and PlayStation 3 (PS3). For those who own the "BF4 China Rising" DLC without purchasing "Battlefield 4" premium, the release date is two weeks later, on Tuesday, Dec. 17.
Unfortunately for EA DICE, the next-gen multiplayer first-person shooter (FPS) has been marred with bugs and crashes on all platforms since the release of "Battlefield 4." Even though the PS4 and Xbox One next-gen systems launched a couple weeks after the initial release of "Battlefield 4," they, too, were not immune to bugs, crashes, game joining issues and save data corruption.
While EA DICE has made an active effort to squash the growing number of "Battlefield 4" bugs and problems reported by "BF4" users, some gaming websites such as Polygon have revised their reviews, downgrading "Battlefield 4" for the numerous amounts of "BF4" problems that have made the game almost unplayable on the PS4, PC and Xbox One.
Have you been experiencing problems with the "Battlefield 4" China Rising DLC? Let us know in the comments.
© Copyright IBTimes 2023. All rights reserved.