Baxter International (BAX) Admits To Expense Violations In China Amid GlaxoSmithKline (GSK) Corruption Scandal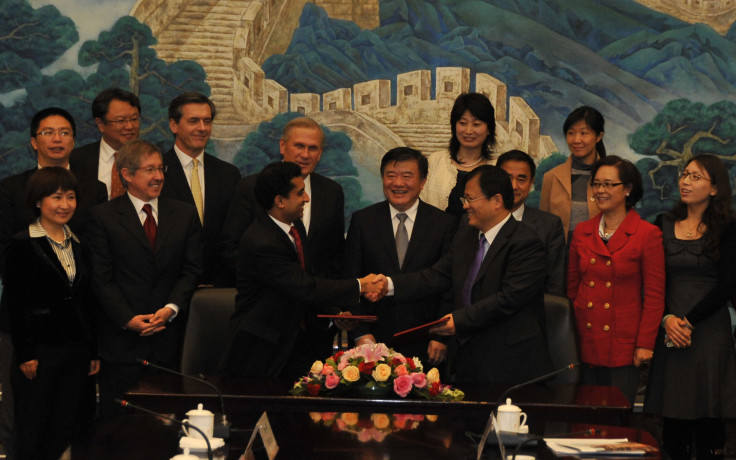 Baxter International Inc. (NYSE:BAX) has admitted to expense violations at a joint venture in China amid a probe into alleged bribery charges by the Chinese government into fellow Western drugmaker, GlaxoSmithKline plc (NYSE:GSK).
Responding to an anonymous tip to reporters at the Wall Street Journal, the medica device and pharmaceutical manufacturer said it conducted an investigation and "took actions in a prompt and responsible manner" after employees at Guangzhou Baxter Qiaoguang Healthcare Co. reported internal problems a year ago.
Deborah Spak, a spokeswoman for Baxter, did not immediately respond to calls from the International Business Times for comment.
But a spokeswoman for the company told the Journal that Baxter "has not been contacted by Chinese authorities and is not aware of any active Chinese investigation of potential improper payments by Baxter or the BQ joint venture."
Baxter disciplined executives at the Chinese venture and conducted new training and monitoring of its interactions with Chinese health-care professionals, the Journal reported.
China is a critical market for the Deerfield, Ill.-based company -- 16 percent of its $14.2 billion in sales came from the Asia Pacific region last year.
In particular, the Chinese venture, which sells intravenously-administered nutrition products for patients with digestive problems, earned about $45 million in annual sales, the Journal reported.
Shares of Baxter fell 1.3 percent to $71.26 on Friday morning, after the Journal report was published.
But Baxter isn't alone in its woes. At least 18 perople have been arrested in China in connection with a ballooning corruption scandal at the Chinese branch of Glaxo.
Earlier this week, the British pharmaceutical giant said it has replaced its head of operations in the country.
© Copyright IBTimes 2023. All rights reserved.