Bayer CropScience Fights Europe's Pesticide Ban: Petition Blasts 'Bee-Killing' Chemical Giant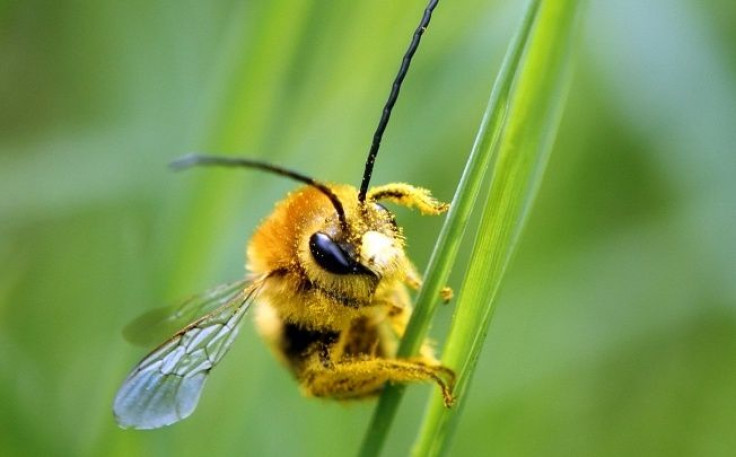 A legal fight involving one of the world's largest chemical companies could turn out to be a real buzzkill for bee lovers.
Bayer CropScience, a subsidiary of Bayer AG (FWB:BAYN), is challenging Europe's recent ban on a class of pesticides believed to be killing off millions of bees. The two-year ban on neonicotinoids, a controversial class of insecticides, was enacted in May by the European Commission following recent scientific evidence linking the chemical to the global crash of bee populations.
Bayer CropScience is calling the ban "unjustified," saying it goes beyond the commission's existing regulatory framework. The German chemical giant also said the commission failed to take into account other factors that are contributing to bee die-offs, including, it says, loss of habitats, extreme environmental and climatic factors and lack of genetic diversity.
In an email to International Business Times, Utz Klages, a spokesman for Bayer CropScience, called the link between neonicotinoid compounds and bee-colony declines a "hypothesis" that has not been confirmed by targeted studies.
"Leading bee scientists around the world have concluded that a variety of factors are responsible for bee losses," Klages said.
That position has incensed environmental advocates, who accuse the company of clouding scientific data in an effort to place profits ahead of the planet.
"Bayer is using the same tried-and-true tactics of climate-change denialists and Big Tobacco," said Kaytee Riek, campaign manager for SumOfUs.org, an online activist community that fights against the misdoings of corporate giants.
Europe's pesticide ban was a response to a January 2013 report by the European Food Safety Authority, which identified a number of "high-acute risks" to bee populations resulting from neonicotinoids. The majority of EU member states support restricting pesticide use. Although a qualifying majority wasn't reached when the issue was taken to a vote in April, Tonio Borg, the EU health commissioner, said in a statement that the commission had the authority to move ahead with the ban.
In filing the legal case to oppose the ban, Bayer joined Syngenta AG (NYSE: SYT), a multinational chemical company based in Basel, Switzerland, which is also challenging the new restrictions. Last month, SumOfUs.org launched a petition calling on both companies to drop their challenges. The petition has since gained more than 189,000 signatures.
Klages said Bayer CropScience put the case before the General Court of the EU to seek clarity on the legal basis of the ban. "Foremost, the company wants to obtain guidance and clarity on the regulatory framework in view of future investment decisions," he said.
The decline of bee populations, also known as colony collapse disorder, has accelerated in recent years to what is widely believed to be an unsustainable rate. Companies like Bayer, Syngenta and the infamous Monsanto Company (NYSE:MON), while heavily criticized by environmental groups for their contribution to the problem, also claim they want to be part of the solution. In June, Monsanto hosted its first-ever Honeybee Health Summit at its headquarters in St. Louis. Bayer, meanwhile, has launched a Bee Care Center in Monheim, Germany, which is says serves as a "scientific and communication platform" for bee health.
Environmental advocates are not impressed. "Instead of adjusting their product lineup to protect our food supply, Monsanto, Syngenta and Bayer have bought up bee research labs in order to churn out their own biased studies to cloud the data," Riek said. "With a third of our food supply dependent on bees at risk, over 200,000 people across the globe are joining our voices to denounce Bayer's sham-science delay tactics."
Got a news tip? Send me an email. Follow me on Twitter: @christopherzara
© Copyright IBTimes 2023. All rights reserved.