BBM For Android, iPhone Still Missing, But BlackBerry Had Cross-Platform Messenger Plans As Early As 2011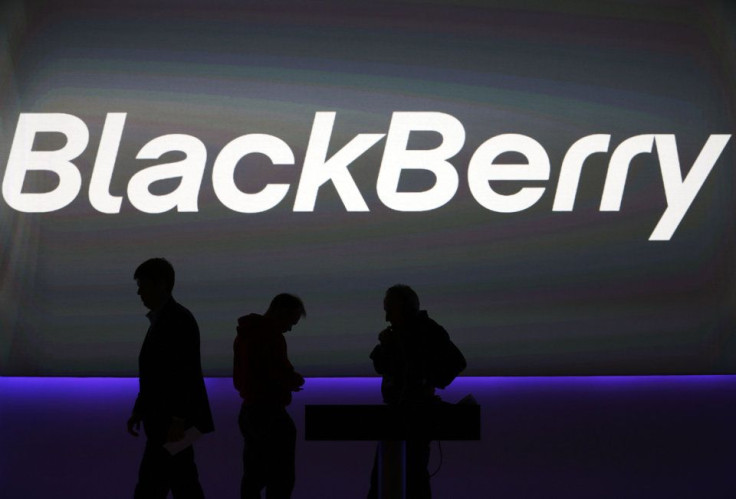 BlackBerry (NASDAQ:BBRY) announced that they would release a version of BlackBerry Messenger, or BBM, for iPhone and Android devices before the official end of summer on Sept. 21. BBM was briefly available for iPhone users following its release, but BlackBerry says that an unofficial version of its Android app that made the rounds had overloaded the company servers, and the app is currently unavailable.
Nine days after the botched release, BlackBerry's official BBM Twitter account reported that the company is "still 100% committed" to re-launching the cross-platform service on Android and iPhone at some point.
The news comes while the future of BlackBerry as a company is uncertain, and doubts linger over Fairfax Financial's ability to gather the funds necessary to take the company private. A Monday report from The Globe and Mail describes the myriad ways in which BlackBerry failed to compete with competitors since the launch of the first iPhone in 2007. One of the many options was the cancellation of a BBM for Android and iPhone project over two years ago.
This version of BlackBerry Messenger, or BBM, for Android and iPhone was under development as early as 2011, and was originally going to be offered to carriers as a premium alternative to standard text messaging, or SMS. While carriers like Verizon Wireless were wary of instant messaging services like Skype for their ability to reduce profits from text messages, executives at RIM thought that if they reduced the fees collected for BBM services, they could help increase the usage and profitability of SMS for carriers and take a cut of the revenue for themselves.
Former co-CEO of BlackBerry Jim Balsillie heavily promoted the cross-platform BBM/SMS 2.0 plan, and had discussed offering the app under a couple of different price points for consumers, according to the report. Entry-level Android and BlackBerry smartphones could use BBM under a standard talk/text plan without having to purchase a data plan, and allow customers to do more than they could with text messaging alone. Another idea was a higher-cost plan that would include BBM and a gigabyte of cloud storage for music and photos, allowing carriers to sell other services, like radio, through BBM.
Once Balsille stepped down from his role as co-CEO, new CEO Thorsten Heinz felt that the all-touchscreen Z10 and BB10 operating system were more important than a cross-platform version of BlackBerry Messenger. BBM for iPhone and Android might not increase profits as Balsille had suspected, and the app could have the negative effect of cannibalizing handset sales, since BBM was still a popular draw for the BlackBerry ecosystem. That concern appears to have shifted following poor sales of the Z10, as BlackBerry looks for help in increasing its value to potential buyers.
Meanwhile, BBM's official Twitter account has amassed more than 300,000 followers awaiting the release of a version of BBM on Android and iPhone completely free of charge.
Follow Thomas Halleck on Twitter
© Copyright IBTimes 2023. All rights reserved.