Berkshire CEO Warren Buffett Slams Cryptocurrency Again: 'In Terms Of Value, Zero'
KEY POINTS
Buffett's opinion about cryptocurrencies has not changed since he called the leading crypto "rat poison squared" in 2018
Warren Buffett said that he doesn't own cryptos and he never will
TRON founder Justin Sun paid $4.47 million just to have lunch with Buffett but was not able to convince Buffett to change his mind on cryptos
Berkshire Hathaway chairman and CEO Warren Buffett is a well-known crypto skeptic and famously called Bitcoin (BTC) "rat poison squared" in 2018. Buffett even compared the leading crypto to tulips, alluding to the tulip mania in the 17th century. But nearly two years since then, the billionaire investor's stance on cryptos remains unchanged.
In an interview with Becky Quick on CNBC's "Squawk Box," Buffett reiterated how worthless he thinks cryptocurrencies are. "Cryptocurrencies basically have no value, and they don't produce anything."
He added, "In terms of value: zero."
This is the same view that his investing partner, Charlie Munger, the vice-chairman of Berkshire, also shares. Munger called BTC a "turd" and that trading cryptos are "just dementia."
Apparently, Justin Sun's pricy lunch with Buffett did nothing to proselytize the latter to become a crypto believer. The TRON founder paid $4.57 million in a charity auction just to have lunch with Buffett and also claimed to have gifted Buffett a Samsung Galaxy Fold containing one BTC and one TRX.
"The cryptos $BTC/ $TRX Mr. Buffett owns remain intact w/ #blockchain proof which is the beauty of blockchain. I won't interpret Mr.Buffett as a crypto investor, which he's not. He only has the $BTC/ $TRX I gifted him in his @Samsung Galaxy Fold, which is a 20% return thus far!," Sun tweeted.
This sparked some controversy in crypto Twitter with plenty calling Sun a liar since Buffett denied owning cryptocurrencies in the CNBC interview.
"I don't have any cryptocurrency and I never will," said Buffett.
It was clarified later on by Quick that Buffett told her over the phone that the Samsung Galaxy Fold was handed over to Glide, the foundation that he was raising money for with the same lunch he had with Sun.
Buffett has been known for staying true to his investing principles and values assets that produce income. Since he considers cryptos as purely speculative, he might not change his mind about them in the foreseeable future.
One thing Buffett did adjust is his principle for not investing in technology companies with his company's investment in Apple. Buffett sees Apple as more than a tech stock but a brand that is ingrained in people's lives, which is the inherent characteristic of some of his most significant investments.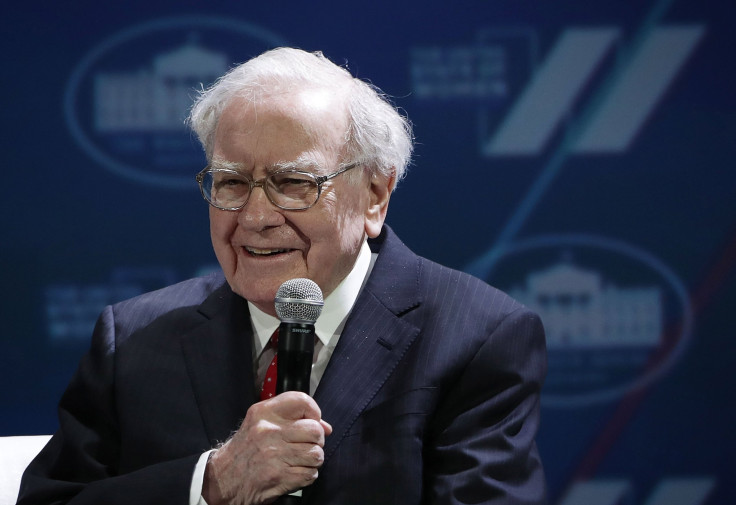 © Copyright IBTimes 2023. All rights reserved.