Best Buy Pay Increase Takes Effect In August As Coronavirus Pushes Sales Up
KEY POINTS
Best Buy reports a 255% jump in online sales and a 15% increase in real world retail sales amid the pandemic
The company will raise its minimum wage to $15 per hour and will give employees a 4% pay hike
Rebound includes reopening stores and bringing back some furloughed employees
Sizzling online and direct retail sales in the second quarter on the back of strong demand for computers, tablets and appliances has prompted Best Buy to bring back some furloughed workers and reward its employees with a 4% pay raise.
The largest specialty retailer in the U.S. consumer electronics retail industry withstood the crippling economic paralysis unleashed by the COVID-19 pandemic much better than expected. In a Tuesday press release, Best Buy said online sales rose by an unprecedented 255% quarter-to-date through July 18 compared to the same period last year. Online sales growth since June 15 jumped 185% compared to the same period in 2019.
Real-world retail sales improved 15% year-on-year since Best Buy began allowing customers to shop without an appointment at its more than 800 stores across the country. Best Buy CEO Corie Barry said the rising numbers are due to increased demand during the COVID-19 pandemic.
"Strong consumer demand, combined with shopping experiences that emphasize safety and convenience, has helped produce our sales results to date," said Barry. "None of this would be possible without the effort and energy of our front-line employees working in stores, supply chain facilities and customers' homes."
Barry also said Best Buy will increase its starting hourly wage for all U.S. employees to $15 effective Aug. 2. It will give its hourly employees a 4% pay raise on the same day.
Best Buy on Tuesday also said it will cover the cost of health benefits until Sept. 5 for employees enrolled in a health plan but remain furloughed. It temporarily laid-off half of its 51,000 hourly store employees in the U.S. starting April 19. About half of those who were furloughed had returned to work as of June 15.
Best Buy said it's retained some 82% of its full-time store and field employees. This number includes most In-Home Advisers and Geek Squad Agents.
Best Buy noted its largest areas of sales growth were in the computing, appliance and tablet computer categories. It reported strong demand in March at the start of the pandemic as customers bought items they could use at home, such as kitchen appliances, computer monitors and laptops.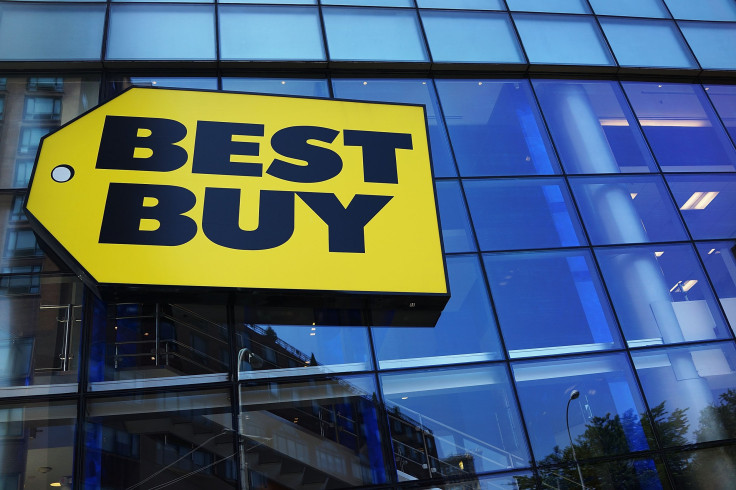 © Copyright IBTimes 2023. All rights reserved.
FOLLOW MORE IBT NEWS ON THE BELOW CHANNELS