Best Chocolate In The World 2016: New York Chocolatier Takes Home Top Prize At International Chocolate Awards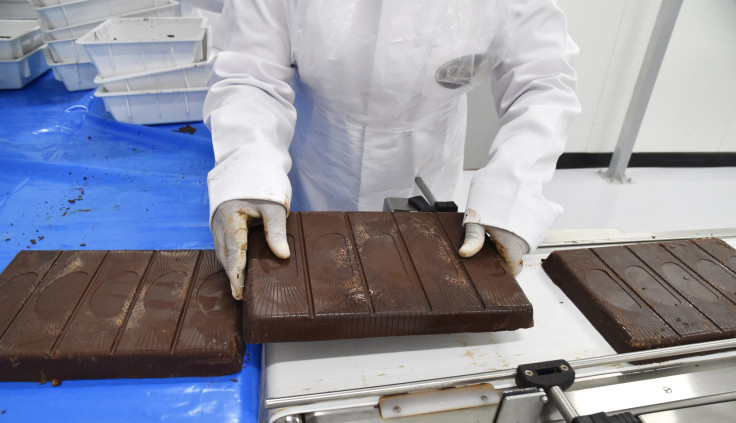 We all have our opinions on our favorite chocolate, but one New York chocolatier can now claim to officially have the world's best milk chocolate bar. At the International Chocolate Awards held in London last week, Bryan Graham's Fruition Chocolate, a small workshop in the Catskill Mountains, claimed best in competition in the milk chocolate bar category.
Its Marañón Canyon milk bar, which also won a gold award last year, is produced from beans grown in the Marañón Canyon in Peru.
"I wasn't aware of anyone making milk chocolate from those beans and we wanted to make something a little bit different," Graham told International Business Times. "This one is 68 percent milk chocolate, so it's an incredibly high percentage for a milk chocolate, but the little bit of added milk just tames some of the wilder flavors and adds a creamy texture to the chocolate."
A second-straight honor would suggest the bar is well worth its $12.95 retail price. Fruition Chocolate, which produces all its own chocolate from fair trade and organically grown cocoa beans, was only started by Graham in 2011 and has just four full-time staff at its workshop.
"It's shocking," Graham added of receiving the honor. "The fact that the other best in competition was Bonnat, which is an old well respected at the top of their game, and the fact that we've only been in business for five years, it's flooring, it's unbelievable. The morale in my chocolate shop is pretty high right now."
Bonnat Chocolatier, based in the small town of Voiron, France, picked up the top prize in the dark bar category for its selva maya and also scooped both silver and bronze in the same section. Perhaps unsurprisingly, France was the recipient of the most awards from a jury comprising chocolate experts, food journalists, sommeliers and pastry chefs.
Founded in 2012, the International Chocolate Awards also gave gold awards to chocolatiers from Israel, Japan, Ecuador, Venezuela, Colombia, Peru, the United Kingdom, Italy, Croatia and Hungary this year. But there were also multiple American winners, reflecting the growing craft chocolate industry in the United States. Indeed, confirming the U.S. as milk chocolate-bar king, Florida's Castronovo Chocolate won gold in the micro-batch category for its rare cacao collection.
As for the secret of creating great chocolate, Graham relies on a simple principle.
"I try to make chocolate that I like to eat," he said. "It's not what do we think is going to sell the most, it's what is the type of chocolate that I would want to enjoy."
© Copyright IBTimes 2023. All rights reserved.