Best Financial Reporting Software In 2023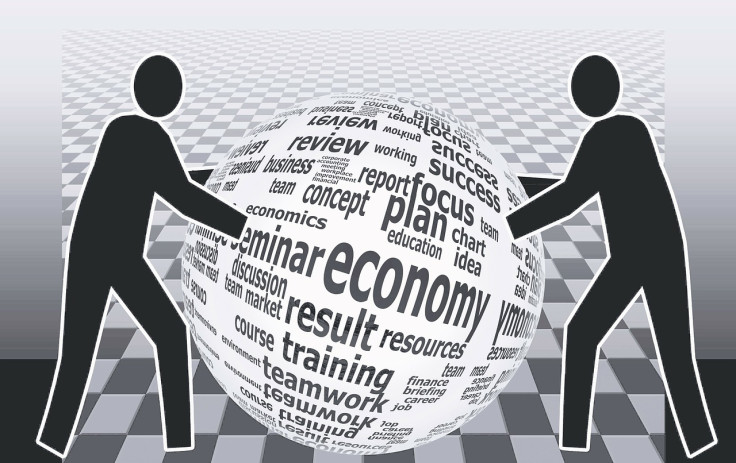 Given the intricate and often cumbersome nature of financial processes, software and tools have become indispensable for enhancing the accuracy and effectiveness of these operations within most organizations. Among these tools, financial reporting software stands out as a pivotal solution.
By enabling organizations to generate dependable financial information, make well-informed decisions and fulfill reporting obligations seamlessly, this software has established its significance across the entire organizational spectrum. In this context, we delve into the realm of financial reporting software, spotlighting the prime choices that dominate the landscape in 2023.
What is financial reporting software?
Financial reporting is a structured process that entails collecting, summarizing, analyzing and presenting financial information regarding an organization's position and financial health over a specified timeframe. Like all structured processes, financial reporting demands a framework that fosters efficiency, consistency and quality. This is precisely where innovative tools and software take center stage.
Financial reporting software expedites the financial reporting process through automation and analysis. These tools are applicable to various organizations, streamlining fundamental accounting tasks, which encompass data collection, aligning budgets, reconciling accounts, conducting financial closures and facilitating consolidation.
Components of these platforms
To help stakeholders, both internal and external, understand the financial health of an organization; financial reporting software must incorporate several components that address each crucial step of financial reporting. Typically, financial reporting software should feature the following;
These platforms perform several financial tasks and processes without manual intervention, thereby reducing the need for human effort and limiting the possibility of errors. With financial reporting software, organizations can automate data collection, transformation, report generation, consolidation, validation and error-checking processes, among many others.
Financial processes require several crucial reports and documents, from income statements, balance sheets, profit and loss statements and cash flow documents. These reports are essential to satisfying financial obligations, informing business strategy and assessing performance. Financial reporting software helps to create accurate information based on a business's current state.
Source System Integration
The best financial reporting software integrates with different source systems that contain important information about a business's finances, payroll and compliance. Integrating with ERP, HRIS and other accounting platforms reduces manual data entry and improves accuracy.
Security is a critical component of every financial reporting software. To protect all financial information, these platforms must meet high-security standards, preferably SOC 2 Type 2 compliant. Financial reporting tools should also ensure compliance with other accounting standards and regulatory requirements.
The best platforms enable real-time or near real-time reporting, allowing organizations to monitor their financial performance and make quick, informed decisions in response to their financial circumstance.
With these components, financial reporting tools can help with complex calculations, analysis and financial processes, ensuring accuracy, efficiency, consistency and standardization across the financial department of an organization.
Best financial reporting software in 2023
We may have highlighted the components of quality financial reporting software. However, a platform doesn't exactly give you everything on this feature list. Each entry in our list of the best financial reporting software 2023 features unique functionalities that make them ideal for specific businesses. Let's explore these platforms.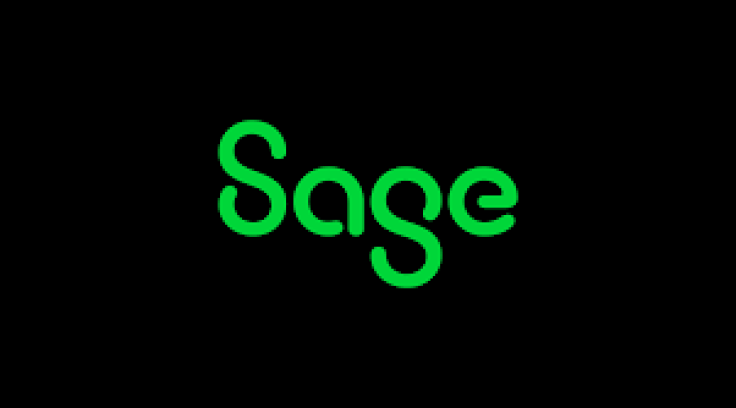 Sage
Sage
Sage or Sage Intacct is a financial reporting software designed to enhance user efficiency through its extensive range of options tailored to address specific needs. The platform features an intuitive drag-and-drop interface, ensuring users can generate reports based on mathematical functions, aggregations, transaction specifics, grouping and other user-defined criteria.
This versatile platform is handy across diverse industries, including SaaS and the hospitality sector. Its feature list includes 150 built-in reports and custom reports, collaboration capabilities, cloud solutions, quick multi-entity consolidation and a general ledger with predefined dimensions.
Ultimately, the Sage Intacct software is an intuitive platform with a user-friendly interface, capable of extensive reporting features with crucial metrics. It also provides data visualization capabilities, making reports more accessible.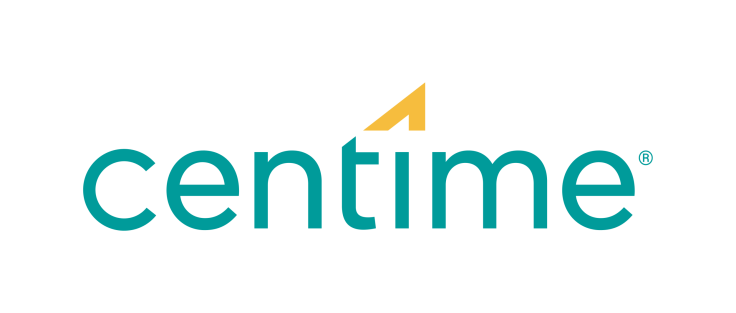 Centime
Cash is paramount to businesses, serving as the lifeblood that sustains operations, growth and financial health. And with uncertain economic conditions, the need to optimize working capital has become more apparent. Centime takes cash management to the next level, empowering businesses to take control of their cash position and make more informed decisions.
Centime is an all-in-one platform for several financial processes, including AR, AP, cash flow, credit and banking solutions. This platform provides a comprehensive insight into financial position, empowering businesses to make the right decisions on what to prioritize, bills to pay, and how to maximize every dollar.
Businesses that leverage Centime can explore faster payments through automated accounts receivables. The platform automates invoicing, routing and approvals, thereby reducing Days Payable Outstanding by at least 30% and optimizing working capital. It also has a cash flow forecasting feature that organizations can use to strategically plan and manage inflows and outflows.
Smaller-scale organizations can also secure working capital lines of credit with CentimeCredit. The application process is easy; businesses can get credited with the Credit Line and Credit Card. What more? The platform's CentimeSecure feature also provides a modern business banking solution that automatically diversifies deposits and protects businesses from fraud.
Finally, Centime enables actionable insights through advanced monitoring and KPI reporting, ensuring organizations optimize their working capital. Centime's suite of advanced cash management and business banking solutions empowers businesses to do more.

Multiview
Multiview Financial ERP is built to deliver real-time, actionable data to finance departments with business intelligence module you drill-down directly from the dashboards and financial statements.
Reporting can be a double-edged sword. Reports provide detailed data for deeper insights, but they can be very specialized, involving lots of steps. It's not uncommon to spend entire days wrangling spreadsheets and pivot tables to create dozens of custom reports.
Board members may want top-line revenue, EBITDA and results, whereas a department manager may only care about cost centers. With Multiview ERP system, everything lives in one system. Our dynamic reporting structure gives you an unparalleled level of customization, detail and accessibility.
The Business Intelligence module also generates consolidated statements with ease, transforming any audit process from arduous to effortless. And the best part: there's no need to involve your IT department or have a third party build a custom report—Multiview ERP system gives you all the tools to do everything in house, at no additional cost.
Easy-to-use, fast, powerful reporting without IT
User-friendly Interface: The reporting interface within ViewPoint is designed to be intuitive and easy to navigate. Users with little to no technical knowledge can access and use the reporting functions right away without needing much training or help from the IT department.
Graphical visualization capabilities
Charts, graphs, and infographics are just a few of the many graphical data representations that are available in the module. Users find it simpler to understand complex information and spot patterns, trends and links within the data thanks to these visualizations.
Accurate info in real-time
ViewPoint has real-time access to data because the databases of the ERP system are directly connected with it. The Business Intelligence module updates as transactions and updates happen within the ERP solution, guaranteeing that users work with the most recent data available.
On-demand executive dashboards
The on-demand executive dashboards are created to provide data in real-time or close to real-time, providing a thorough picture of key performance indicators (KPIs) and crucial metrics that affect the performance of the organization as a whole. Traditional reporting procedures don't have to cause delays for executives to stay up to date on the state of the business.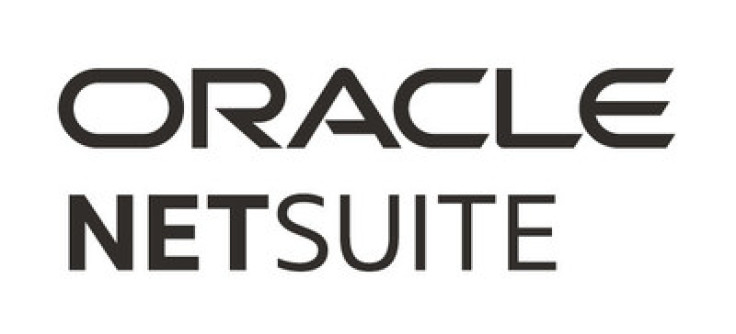 Oracle Netsuite
Oracle NetSuite offers a highly intuitive interface that empowers organizations with seamless access to real-time analytical capabilities and several advanced financial reporting options. Like most Oracle products, the NetSuite platform presents an exceptional level of automation, from data collection to journal creation and other complex account reconciliation processes.
The platform also incorporates cloud functionality which has been well-received by users, providing them with the ease and convenience of accessing crucial financial data from any location. Other features of NetSuite include a general ledger, tax, cash, payment and financial management.
Oracle NetSuite provides real-time insights into profitability ratios, margins, tax liabilities and cash inflows. Organizations can also use it to automate several administrative processes. However, these benefits come with high pricing and a steep learning curve.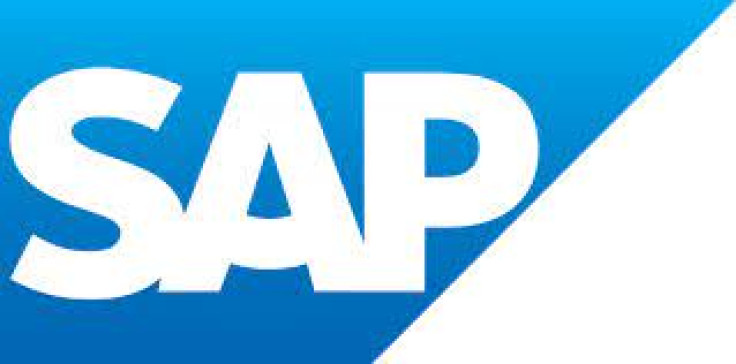 SAP
SAP
SAP, a global leader in enterprise software solutions, offers an extensive suite of financial reporting software that empowers organizations to manage, report and analyze their financial data accurately and efficiently. SAP's financial reporting tool aims to address the diverse needs of all businesses, from small enterprises to large corporations, across various industries.
The SAP platform features seamless integration with various systems, allowing for data centralization across an organization. It also provides real-time analytics and insights into an organization's financial performance. Other capabilities include financial statement generation, customizable dashboards, Ad Hoc reporting, budgeting, auditing and compliance.
SAP's financial reporting tool ultimately provides a comprehensive solution that streamlines financial reporting processes. Its innovative features place SAP as a valuable tool for modern businesses looking to explore financial excellence.
Conclusion
In this modern age, the success of every business depends on how well they streamline complex processes with technological support. By leveraging technology, companies can offload several operations, freeing up time and resources for upscaling.
Financial reporting tools and software serve as innovative support for financial processes, providing accurate information on an organization's financial health for transparent and effective decisions. Our list covers the best financial reporting software, each with its unique features and capabilities for businesses. Now it's your turn to employ these tools and drive your financial reporting to new heights.