Best Graphic Design Software 2023
Graphic design today is the perfect blend of art and technology. Enter graphic design software to help make the design process easier for both beginners to professional graphic designers.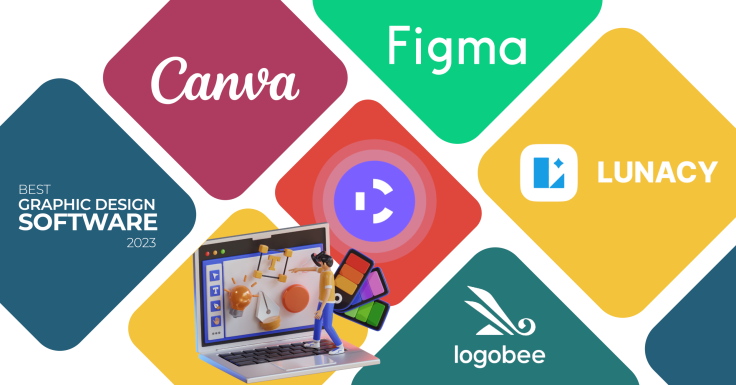 What is Graphic Design Software?
Graphic design software helps companies create, edit, and manipulate images for print and digital media. Your company can design printed marketing material such as brochures and sales sheets or website logos and content for social media.
Some of the features of graphic design software packages include drawing tools, stock images, design templates, graphic libraries, and cloud storage. The best graphic design software for your company depends entirely on what you plan to use it for. Read on.

1. Canva
The Australian-based Canva is a top choice when it comes to graphic design software for both companies and designers. With easy-to-use drag-and-drop features, an endless variety of modern, stylish templates, and stock content, Canva enables even beginners to create beautiful designs.
Amplify your business success with professional-looking resumes, business cards, or logos for your website. Cover your marketing needs by creating posters, flyers, and brochures. This graphic design software package is a game changer when it comes to visual presentations for social media platforms. Craft eye-catching social media graphics, Instagram posts, Facebook ads, TikTok videos, meme videos, and more.
Design School is Canvas' guide to making the most of your skills. With thousands of tutorials, you'll learn to design like a professional by exploring all the elements that take average to exceptional.
Canva prompts users with a Design Ideas page and tons of templates. Choosing the perfect font is essential. Canva teaches users the anatomy of typography with font combinations that work together. The color wheel guides users through color selection effortlessly. Need a color scheme that matches an image? Use the color palette generator for hue-matching color combinations in mere seconds.
Other key features available in Canva include photo effects, image enhancers, and the ability to add frames and text to photos. The curved text feature allows you to stylize logos with ease. What's more, there is a built-in video recorder and video trimmer. It's all there for you to experiment with in Canva.

2. Design Huddle
Founded in 2018 and headquartered in Portland, Oregon, Design Huddle is an embeddable, white-label graphic design and video creation platform. A leader in the B2B graphic design software space, Design Huddle allows brands, agencies, and other platforms to create lockable digital, video, print, and presentation templates for their users. Design and video templates can then be customized using an intuitive drag-and-drop editor or programmatically via API.
What sets Design Huddle apart from its competitors is the robust templating and locking, programmatic template population, the ability to convert PDF and Lottie files into editable templates, and multi-brand support with asset management. Other added advantages include access to royalty-free stock media images from Unsplash+ and others, user management and Single Sign On, and a comprehensive API and Javascript SDK library.
Design Huddle is both flexible and customizable. Companies can leverage the portal branded with their logos, colors, and domain. To differentiate, businesses can embed the Design Huddle Editor in websites or platforms to create a seamless and unique editing experience for their users.
Design Huddle is ideal for companies of all sizes, from startups to large enterprises. With its user-friendly interface, powerful features, and top-notch support, Design Huddle is the go-to tool for businesses looking to scale content creation, ensure brand and design integrity, differentiate their product offering, or boost user engagement.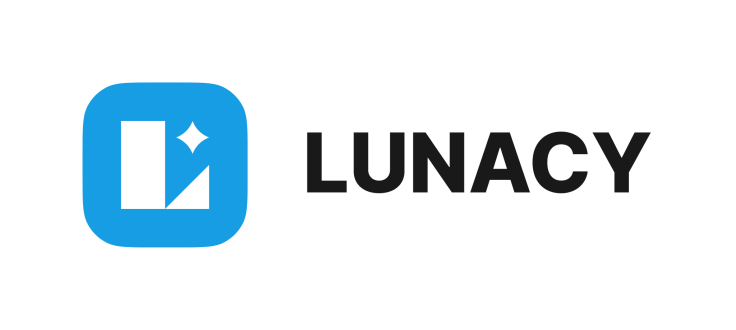 3. Lunacy
Created by Icons8, the free graphic editor Lunacy gives users the freedom to craft endless visuals. Think social media posts to complex UI designs and clickable prototypes. For designers, Icons8 is already a staple with its incredible collection of icons, illustrations, and photos. Lunacy comes with all those graphics inside.
What sets Lunacy apart from other design apps is a set of features that reduce routine tasks. Things that take several clicks in other apps you can do in one click in Lunacy. Moreover, Lunacy works without an internet connection, so it's perfect for digital nomads.
Lunacy is chalked full of useful AI tools. You can turn a low-quality image into a worthy pic with its background remover and image upscaler. The text generator will help you out with placeholder copy. And the avatar generator will deliver consistent user profile images.
Lunacy's interface is available in English, Spanish, Turkish, Chinese, and 20 other languages. It's the only design app with interface mirroring and full support of right-to-left languages like Hebrew and Arabic.
For new users, Lunacy offers an interactive onboarding tutorial. Also, plenty of other tutorials are on the company website and YouTube Channel. For those who worked with other similar design tools, Lunacy has a minimal learning curve.
4. LogoBee
Founded in 2002, LogoBee employs in-house designers to create custom logo designs, graphics, and web design. LogoBee's Logo Maker software is a free tool that allows you to effortlessly create stunning, professional logos. With a collection of 5000+ unique, on-trend pre-existing templates, all it takes are some simple edits to personalize your creation.
A wide variety of font styles are available with LogoBee Logo Maker. From corporate and high-tech fonts to hand-brushed, playful, and whimsical ones, there is a font available to suit every company's brand and image.
You may find templates based on categories, initials, keywords, or styles. LogoBee's Logo Maker software allows users to break logos down into sections to customize minute details by removing, cloning, rotating or resizing various elements. Additionally, you can also change colors and add outlines.
The Logo Maker allows you to make new logos in minutes. What's more, it's practically free. Once complete, you will receive the logo in a variety of file types for online use. These include a transparent .png file and images suited for common social media platforms. For just $39, you can receive a high-quality .svg file for printing as well. Additionally, if you wish to leave designing to the professionals, LogoBee's team can help.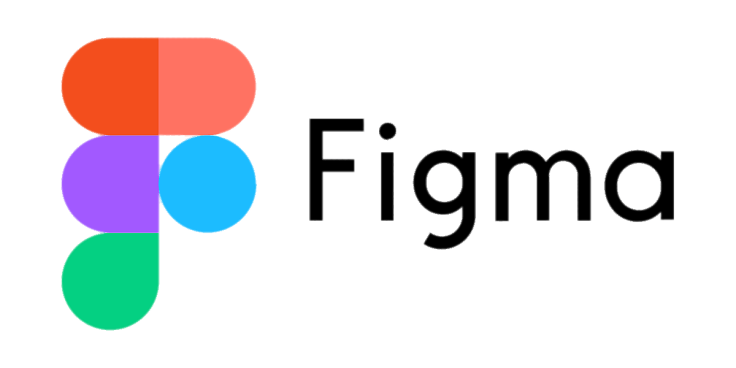 5. Figma
Figma believes that nothing great is built alone. That's why Figma graphic design software enables everyone on the team to connect to deliver better products faster. Figma combines powerful design tools, with features that make work more efficient.
Use the software's online whiteboard to define team ideas with diagrams and sticky notes in FigJam. When building out ideas use live collaborations to create and recreate designs from any location.
Project kickoff has over 300 templates that are ready-made or craft your own. Flow charts help to streamline work. Chart weekly team meetings, map customer journeys and project times.
Figma is scalable for a growing team and company. Powerful design systems allow for a creations library to store all your assets. Think icons, images, fonts, backgrounds, avatars, and more. All designs are trackable with a detailed history of changes. Control user permissions to limit who has access.
Designing for the web is that much easier with Figma. A modern pen tool allows for drawing in any direction with Vector Networks. This graphic design software also features instant arc designs and OpenType. With Auto Layout you'll spend less time resizing manually. Stretch-to-fill works left to right or top to bottom, while design speaks development translates directly into code.
Conclusion
Graphic design software allows users to create beautiful designs even without experience. It's a visual world in 2023. Keen companies need to stay ahead of design-savvy competitors.
© Copyright IBTimes 2023. All rights reserved.